This is AI generated summarization, which may have errors. For context, always refer to the full article.
The SIM card registration period is extended for 90 days, but users who still have unregistered SIMs may lose access to social media or calls as the new deadline approaches
MANILA, Philippines – The registration of SIM cards has been extended by 90 days from the April 26 deadline, Information and Communications Technology Secretary Ivan John Uy announced on Tuesday, April 25.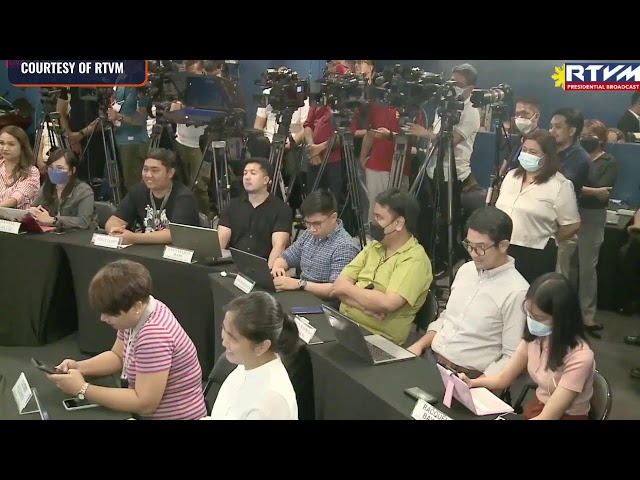 "We all had extensive deliberation on that. We feel that 90 days is more than enough time for everybody to register," Uy said in a press conference.
He emphasized that this was the public's last chance to register their SIM cards as the law sets a hard limit for extensions. After SIM cards are deactivated following the extension period, Uy warned that the user will lose their number, ability to make and receive calls, and access to e-wallets and other financial services linked to their phone number.
To "incentivize" the public, Uy said that the Department of Information and Communications Technology is coordinating with telcos to gradually cut services available to users of unregistered SIM cards. For instance, those unable to register by the 60-day mark of the 90-day extension period may lose access to their Facebook or TikTok accounts. The DICT is also considering to limit their ability to make or receive calls as the new deadline approaches.
"Clearly, matitigas lang talaga ang ulo ng ating mga kababayan (our countrymen are just hard-headed)," Uy said, emphasizing that the gradual removal of services would help them "feel" the importance and urgency of the registration process.
By not announcing any extension until now, Uy said that the government was able to get many SIM cards registered, averaging more than a million registrations per day over the last few days.
This, Uy said, showed how the issue was not the lack of internet access or IDs, but "our bad habit of delaying until the last minute."
Meanwhile, those facing difficulties in registration – such as users in remote areas – were advised to coordinate with their barangay. They may use their barangay ID, which is available to all residents in the barangay, for the registration process. Telcos and the government will also continue deploying mobile units in areas with low registration numbers, such as Tawi-Tawi, to provide support and internet access.
Although the current extension period is only 90 days, the SIM Registration Act allows an extension of up to 120 days. Uy said that in the 30 days after the deadline, the DICT may deactivate all unregistered SIM cards and conduct a "catch-up registration" to allow their users to reactivate them.
The steps for the registration process can be found here.
Justice Secretary Jesus Crispin Remulla and Justice Undersecretary Raul Vasquez were the first to announce the decision on Tuesday. Both were at the sectoral meeting with Uy and other government officials in Malacañang on the proposed extension of the SIM card registration that day.
The extension was earlier sought by the three telecommunication companies, Globe, Smart, and Dito.
Registration hurdles
Of the total of 168 million active SIMs in the Philippines, only 49.3% or 82.8 million have been registered as of April 23.
Telcos earlier noted that Filipinos living in remote areas have struggled to register due to the lack of identification documents. Users have also had difficulties with the telcos' registration process, or had no internet access.
Officials earlier reiterated that only one of the 17 accepted government-issued IDs and documents is needed to proceed with the registration. However, even the barangay certificate, deemed the easiest to obtain, is still difficult to get especially for individuals living in remote areas. Some barangays have also been reported to be unable to produce such documents given equipment limitations.
Experts earlier urged government to finish the National ID rollout first before pushing for SIM registration.
Some people living in remote areas have resorted to paying people to help them in the registration process, even though it is completely free.
Globe has resorted to using the emergency cell broadcast system meant for natural disasters to urge subscribers to register. Globe said that being cut off from mobile services is in itself an "emergency, severely impacting daily life, from financial transactions and e-commerce to transport and education, among many others."
The government has pushed for SIM registration in an attempt to block and catch scammers and other criminals.
Groups have filed a petition before the Supreme Court, asking it to declare the mandatory registration unconstitutional. – Rappler.com