Police say 67-year-old Rolando dela Cruz lost consciousness while waiting for his turn to get goods, and was rushed to the hospital where he was declared dead on arrival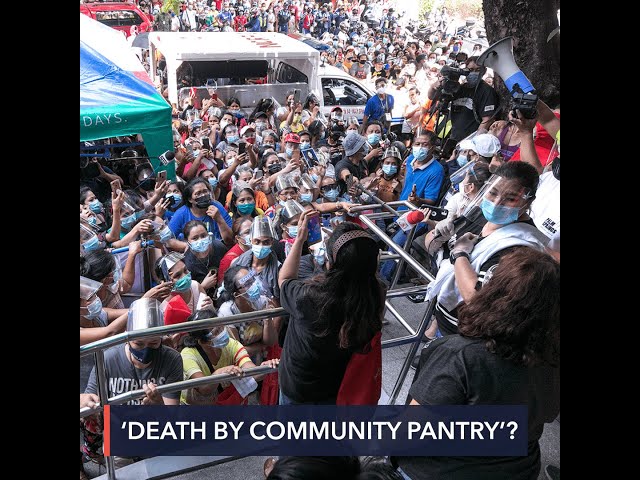 What was supposed to be a day of celebration and compassion, as actress and philanthropist Angel Locsin opened a community pantry in Quezon City on her birthday, took a tragic turn when a senior citizen died while waiting in line.
Rolando dela Cruz, 67, lost consciousness while waiting for his turn to receive his goods, according to a police report from the Holy Spirit Police Station.
The report said that the victim was rushed to the East Avenue Medical Center but was declared dead on arrival due to "natural causes" at around 9:20 am.
The actress shared via a Facebook video that they opened the community pantry at 8 am because the line was already long. She said their initial opening time was at 10 am, and would close at 4 pm, or until supplies last.
"Hindi po ito ang gusto ko… nagkataon lang po talaga siguro gutom lang talaga yung tao na kahit wala po sa pila, sumingit na po sila. Sa mga nagambala ko po dito, pasensya na po hindi po ito ang intensyon ko," Angel added.
(This is not what I wanted… it just turned out that maybe the people were hungry that even if they weren't in line, they cut in line. To those I caused trouble to, I'm sorry, this wasn't my intention.)
Quezon City Mayor Joy Belmonte also released a statement, expressing "deep sadness" over the death of Dela Cruz. She said that the city government would shoulder the burial expenses of the victim, and provide financial assistance to the family.
Belmonte said that while Quezon City still fully supported other community pantry initiatives, this "unfortunate incident should serve as an important reminder for organizers to please… coordinate all efforts with the barangay, and if necessary, with the LGU."
"The barangay and local government are here to assist with crowd control and health protocols, to ensure that untoward incidents are minimized. Advanced coordination will allow all stakeholders to be proactive, rather than reactive. Sadly, in this case, we were not advised regarding any plans, which would have surely made a difference in the outcome of today's events," Belmonte said.
Due to the great number of people in line, the task force found it difficult to control the crowd. Some even cut the line and disregarded physical distancing protocols.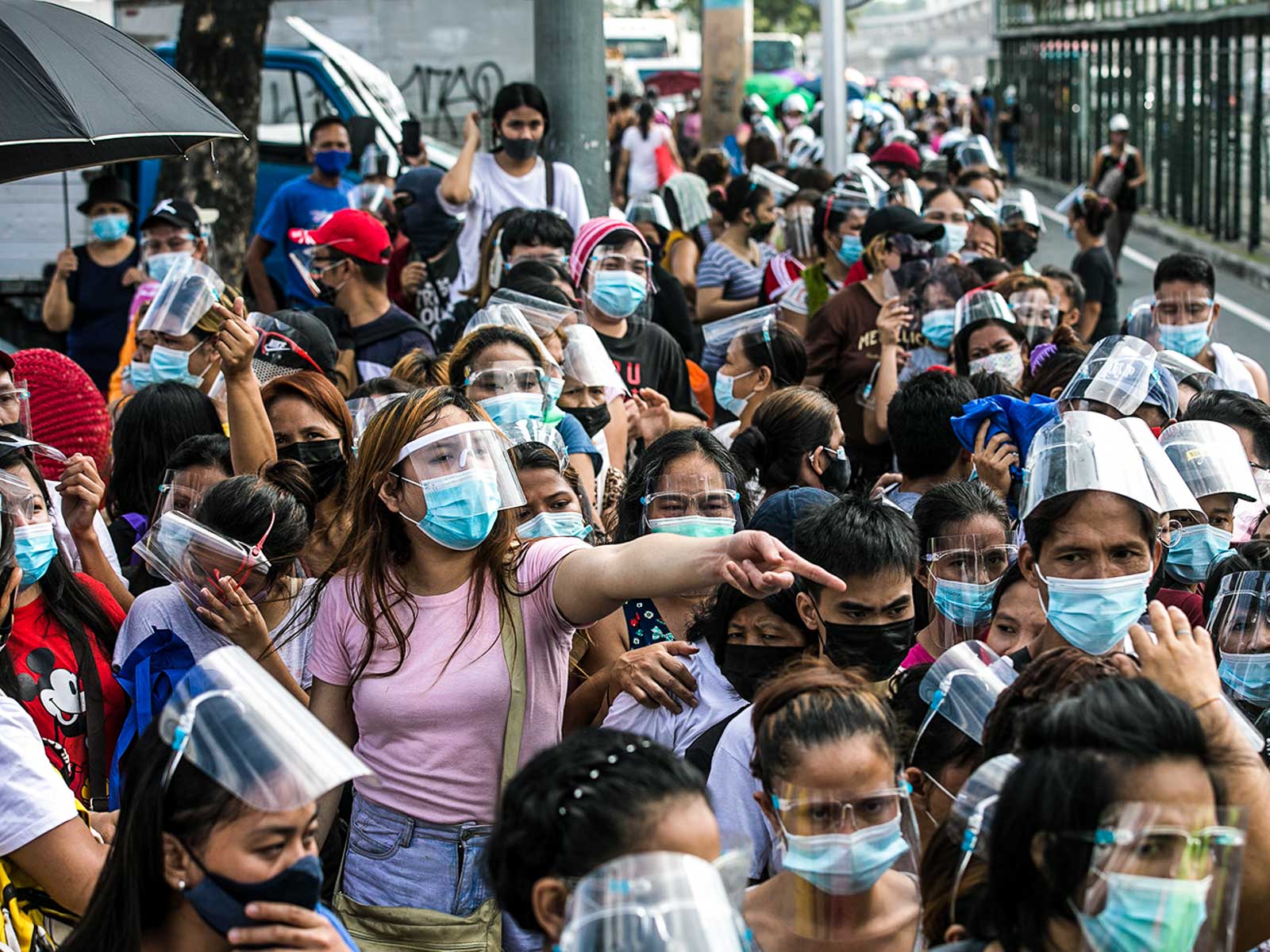 "Yung mga wala pong stubs… sumingit po sa pila. Naiintindihan ko naman po kasi kanina pa naman po sila naghahantay. 'Yun po ang dahilan kung bakit nagsiksikan pero nagsimula naman kaming maayos naman po talaga," Angel said.
(Those who didn't have stubs cut the line. I understand them though because they've been waiting so long. That was the reason why it became crowded but we actually started fine.)
"Hindi lang po talaga siya ma-control kahit na nandito na po yung munisipyo, nandito na po yung military, nandito na po yung pulis, nandito na po yung barangay. Lahat po nandidito na po hindi lang po talaga namin ma-control," (It really couldn't be controlled even though the municipality was here, even if the military was here. Even the police were here, even if the barangay was here, we really can't control it.)
In her video, the actress said she had to go up to the second floor of the venue to prevent the crowd from surging.
"Again, pasensya po. Gusto ko lang po i-celebrate yung birthday ko sana na makatulong po ako sa mga tao. Hindi ko po intensyon na makagulo." (Again, I'm sorry. I just wanted to celebrate my birthday helping people. It wasn't my intention to cause trouble.)
As of Friday noon, Angel posted an update via Instagram video, thanking the task force, the people who came, and others who helped. The 36-year-old said that the lines had been restored and the system of distribution was orderly.
Trays of eggs, canned goods, coffee sachets, sugar, milk, alcohol, and other essentials were available in Angel's community pantry. It was set up at Titanium Commercial Building, 36 Holy Spirit Drive, corner Don Matias St., Don Antonio Heights, Brgy Holy Spirit, Quezon City.
Angel's initiative was inspired by the community pantry first started in Maginhawa, Quezon City by Ana Patricia Non. – with reports from Jewel Camacho/Rappler.com
Jewel Camacho is a Rappler intern.