'Harry Potter 20th Anniversary: Return to Hogwarts' is set to air on January 1
MANILA, Philippines – HBO Max released on Monday, December 20 the first trailer for Harry Potter 20th Anniversary: Return to Hogwarts, the highly-anticipated special which will reunite the actors and filmmakers of the blockbuster franchise.
"It feels like no time has passed, yet loads of time has passed," Emma Watson, who played Hermione Granger, said at the start of the two-minute clip.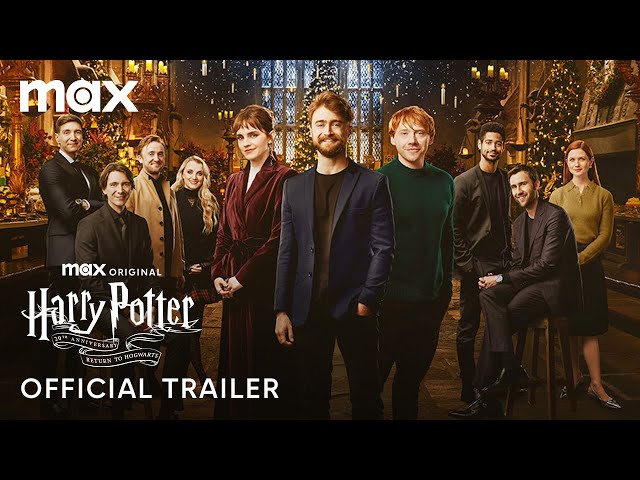 The trailer sees the Harry Potter cast come together on a recreation of Hogwarts' Great Hall as they reminisce about their favorite moments from shooting the series, what made them decide to take on their roles, and how much the project meant for them.
"The thing that scared me the most was the implication that the most meaningful thing in our life was done. And there's something about seeing everyone, and be like, 'It wasn't though," Daniel Radcliffe, who played titular character Harry Potter, was heard saying in the video.
A teary Watson continued, "When things get really dark, and times are really hard, there's something about Harry Potter that makes life richer."
"It's a strong bond that we'll always have," Rupert Grint, who played Ron Weasley, agreed as the core trio talk in what looks like the Gryffindor common room. "We're family and we will always be part of each other's lives."
The reunion special, which was first announced in November 2021, will reportedly "dive into the making of the film franchise, with in-depth interviews and conversations with the cast" as they celebrate the 20 years since the release of Harry Potter and the Sorcerer's Stone – the movie that kicked off the franchise on the big screen.
Helena Bonham Carter (Bellatrix Lestrange), Ralph Fiennes (Lord Voldemort), Jason Isaacs (Lucius Malfoy), Gary Oldman (Sirius Black), Tom Felton (Draco Malfoy), James Phelps (Fred Weasley), Oliver Phelps (George Weasley), Bonnie Wright (Ginny Weasley), Alfred Enoch (Dean Thomas), and Evanna Lynch (Luna Lovegood) will also appear in the reunion special.
Author JK Rowling, whose opinions on transgender issues in recent years have stirred controversy, is not part of the lineup.
Harry Potter 20th Anniversary: Return to Hogwarts will premiere on HBO Max on January 1, 2022. – Rappler.com