'Islands,' 'The Fabulous Filipino Brothers,' and 'Learning Tagalog with Kayla' all premiered at the SXSW 2021
In 2020, the for-profit film, music, and tech festival South By Southwest (SXSW), typically held every March in Austin, Texas, became one of the first large-scale US festivals to be cancelled due to COVID-19.
Filmmakers once slated to premiere their films at SXSW scrambled to figure out how, when, and where their films might play for an audience during a global pandemic. SXSW attempted to redress these issues by premiering some of the films on Amazon Prime. But some filmmakers opted out, in hopes of securing a more substantial premiere or to wait until the pandemic's effect on the industry became more clear.
This year, SXSW prepared a pandemic friendly, all-online platform.
SXSW 2021's badge-only format, however, made it harder for potential viewers to screen individual films. Three Filipino-American and Filipino-Canadian films were part of the festival lineup.
Islands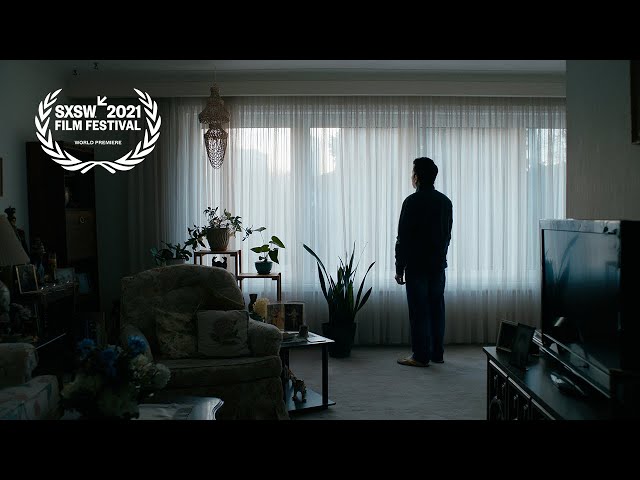 The Filipino-Canadian film in Narrative Competition, Islands, deserves the largest audience it can find.
Writer and director Martin Edralin skirts pretension in his feature film debut, arriving with restraint and control of his form. Islands follows Joshua (Rogelio Balagtas), a fifty year old Filipino immigrant, as he passes time in the comfort of his parent's home.
His mother Alma (Vangie Alcasid) helps her senile husband, Reynaldo (Estiban Comilang), get around the house, use the bathroom, and bathe. On top of that, she also cooks and cares for her old son. Then one day, after a bad fall, she suddenly passes away, and Reynaldo's memory and health decline further as a result. In Joshua's late-middle age, he must learn how to take care of himself for the first time while nursing his father. His brother's family visits on occasion, but they remind him of the family he doesn't have.
Then his cousin, Marisol (Sheila Lotuaco), begins to live in the home and take care of his father in exchange for a rent-free room in the house. She cooks them hearty meals, warms the mood of the home, and the long chaste Joshua begins to have complicatedly good feelings towards his cousin. 
When he admits his feelings, Marisol steers him away while understanding how he got there. Both leads, Balagtas and Lotuaco, maintain perfect balance navigating this daunting and awkward high-wire act, delivering two staggering feature film debut performances.
Most of this dynamic plays out at Joshua's home, and almost every shot in the film is completely static, letting characters enter and leave the frame rather than following them in or out. The house is divided into sections, echoing the film's idea of "islands" – spaces isolated from each other.
For the most part, Edralin keeps dialogue and backstory to a minimum, but he informs the viewer that Joshua was a dentist before he left the Philippines. He couldn't continue his career in Canada without a Western education, and he now works as a janitor. We get the sense that the transition stunted his growth.
But Edralin shows us that Joshua's immigrant experience gives him community, even if he's often too shy to engage with the people in it. The film hardly ventures outside Filipino-Canadian spaces, where Joshua has opportunities to make human connections. Indeed, there is hardly any English spoken in the film, and, according to SXSW festival director Janet Pierson, Islands is "one of the first-ever Filipino-language narrative features to premiere at the festival."
The Fabulous Filipino Brothers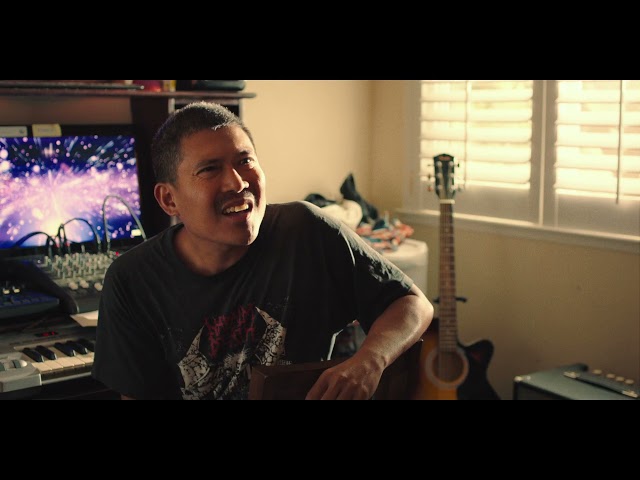 Fil-Am actor Dante Basco's directorial debut, The Fabulous Filipino Brothers, is an English language film with little Tagalog. Despite its title, the Narrative Spotlight film keeps its eponymous brothers, played by Basco and his 3 real life brothers (who also wrote the script together with their sister), separate for most of the film.
The Fabulous Filipino Brothers is a chaotic hodgepodge of vignettes based on true Basco family stories, featuring in-jokes and easter eggs leading up to a big and "controversial" wedding. Segments from the interior lives of each brother eventually lead to an ending reveal of the bride and groom. The first segment follows the eldest brother, Dayo, played by Derek Basco, who promises to cover the cost of the wedding food and somehow ends up having to wrangle a rooster for a cockfight to raise the funds. Duke's (Dante Basco) story is an earnest love triangle that spans the US and the Philippines. Dave (Dionysio Basco) gets a single, elongated sequence of food oriented foreplay, and "Danny Boy," the antisocial one, sees an opportunity to come out of his shell. All these sections feel like entirely different films, which could be fun. It's just unfortunate that none of them really work.
A lot of the film's shortcomings stem from an over-reliance on expository dialogue, and some confounding decisions made about what is shown vs what is told.
A female voice narrates the film, but like the bride and groom, her identity is kept secret until the end for reasons that are not entirely clear. Although The Fabulous Filipino Brothers appeals to Filipino and Fil-Am audiences, the narration tends to prioritize Western viewers. For instance, the film opens with a crash course on Philippine history, "They've been occupied by the Americans, the Japanese, heck, the country is named after King Philip II of Spain," and even feels the need to clarify, "If you didn't get it by now, they're Filipino, specifically Filipino Americans."
The film could have spent less energy making the film palatable to everyone and focused on the personal. When the brothers and family are all together in the same scene, their natural chemistry flows. But the script is so intent on dividing them, that it ends up fighting against its own best qualities.
Learning Tagalog with Kayla
Learning Tagalog with Kayla, by Fil-Am writer, director, and actress Kayla Galang, is a parody of language learning vlogs and how they can streamline cultures for educational purposes – not unlike the narration of The Fabulous Filipino Brothers.
Galang also pokes fun at the emotionless nature of educational content.
She begins her lesson with basic phrases: "Magandang hapon!" "Kumusta ka?" but freezes up as soon she gets to "Okay lang." Is she? The camera cuts from the shot of her centered against a blue backdrop, to a shot of her side profile that reveals the movie lights involved in the making of her language learning video.
With the illusion of infomercial-esque happiness shattered, Kayla admits that "it's hard to enjoy living in my own home." The laundry and dishes are always piled up, she sees the same two people everyday, and the smell of her cat's poop hangs over the apartment. Kayla Galang is able to do so much with so little in her 4-minute short premiering in the Texas Shorts category, and the film signals a promising career ahead for the multi-hyphenate talent. – Rappler.com