Through their music and visuals, ALAMAT aims to highlight the beauty and diversity of Filipino culture
With the global success of K-pop, it's no wonder that other countries have followed their influence in the hopes of the same international recognition. In the Philippines alone, we've seen the rise of P-pop groups like MNL48, BINI, and BGYO.
And while P-pop group ALAMAT takes inspiration from K-pop, the group was formed with the "counter-Kpop" concept.
Creating ALAMAT
In early 2020, Viva Entertainment and Ninuno Media launched the nationwide talent search "PWEDE!" to select members of ALAMAT from all over the Philippines.
Creative director Jason Paul Laxamana said that they were supposed to begin with the first leg of their mall auditions when the COVID-19 pandemic hit the country, but they had to resort to online auditions instead.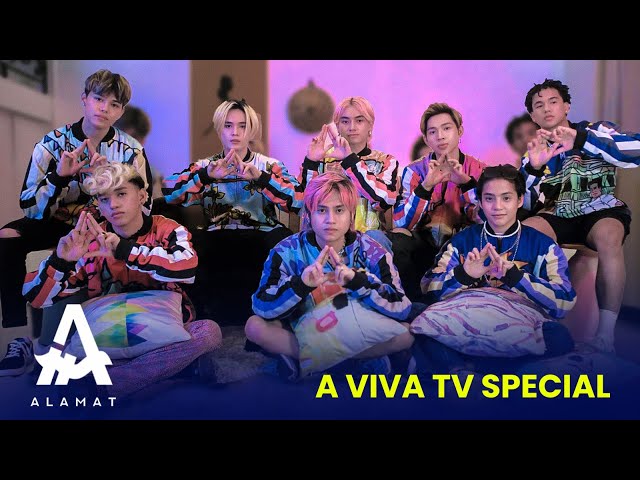 Since they're forming a boy group, it was a given that interested applicants should be good in both singing and dancing. Jason Paul, however, said that they also require an aspiring member of the group to be proficient in his native language.
"Nag-apply sila pero ang unique siguro na factor doon sa call for applicants namin, proficient sila sa kanilang kanya-kanyang mga wika, kung saan man ang probinsya nila. Kasi from the very start, na-conceptualize ang ALAMAT to be a multilingual P-pop group," he said.
(They applied but one unique factor in our call for applicants is that they should be proficient in their native language, wherever province they came from. Because from the start, we already conceptualized ALAMAT to be a multilingual P-pop group.)
Ninuno Media said that while they followed the tried-and-tested K-pop formula – "intensive training, audiovisual music, and commercial appeal" – ALAMAT is meant to "counter K-pop" by focusing on the beauty of Filipino culture and heritage.
"The idea is, if we seek to genuinely embody the Philippines, ALAMAT should reflect the country's cultural and linguistic adversity," they said.
And to achieve this, Jason Paul said that all chosen applicants should be willing to commit to the rigorous process of training and creating. "What we like about K-pop is the discipline, the meticulousness, tsaka na-eensure 'yung quality ng output (and we get to ensure that output is of high quality.)"
Jason Paul said they wanted to "emulate" how K-pop acts achieve international fame while singing songs in their own language.
"What is impressive with K-pop is they dominate the world through their music without having to drop the Korean language. So gusto nating i-emulate 'yon para ma-promote natin 'yong Pinoy without having to sing in English. 'Yon ang pinaka-gusto nating magaya sa K-pop, more than anything else. (That's what we want to emulate, so we can promote Filipino without having to sing in English. That's what we want to copy from K-pop, more than anything else.)"
Jason Paul admitted that while it might be a refreshing concept, they're fully aware of how risky it is. "Bagong-bago 'to eh, risky nga siya. Wala pang gumagawa dito. Hindi namin alam kung magwowowrk o hindi kaya kinakakabahan kami pero natutuwa at the same time."
(This is so new, that it's even risky. No one has done it yet. We don't know if it's going to work. So we're both nervous and excited at the same time.)
ALAMAT's debut
With less than a year of intensive training in singing, dancing, physical fitness, and personality development, ALAMAT made their official debut on February 14, 2021 with the release of their first digital single "kbye."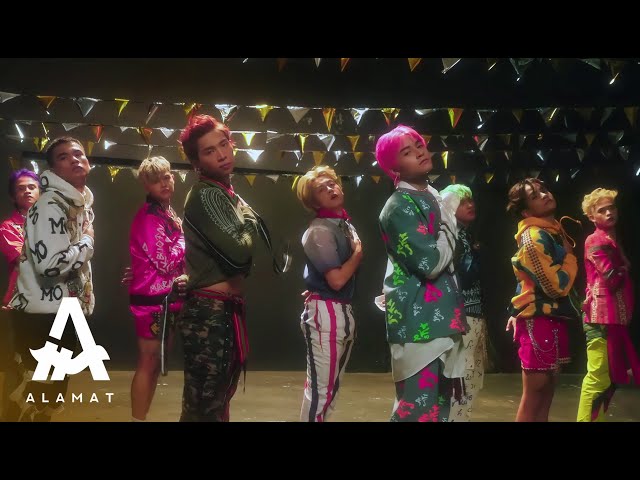 ALAMAT originally debuted with nine members – Taneo, Mo, Jao, Kin, Tomas, R-Ji, Valfer, Gami, and Alas. Taneo from Kalinga, Mo from Zambales, Jao from Pampanga, Kin from Quezon City, Tomas from Albay, R-Ji from Eastern Samar, Valfer from Negros Occidental, Gami from Bohol, and Alas from Davao City. Kin, however, left the group in March 2021.
Aside from the powerful vocals and impressive dance moves expected from a boy group, ALAMAT's "kbye" made waves online because the track was sung in seven local languages and was written by the members themselves.
Singing about heartbreak and lost love, "kbye" was predominantly sung in Tagalog, followed by verses in Ilocano, Kapampangan, Bicolano, Waray-Waray, Hiligaynon, and Visayan.
Alas told Vice that through their music, they want to change the perception towards regional languages. "For many years, especially in [the island of] Luzon, Visayan or the Visayan accent has often been used as a device for comedy. In our own little way, through the music of ALAMAT, we seek to contribute in reversing this…portrayal of not just Visayans but 'probinsyanos' (people from the countryside) in general."
The music video also incorporates visual points from Filipino culture – a jeepney and Baybayin, a pre-Hispanic Philippine script. Even in their concept photos, ALAMAT said that their clothes "seek to emulate the festiveness of Philippine fiestas and visual diversity of traditional outfits across the archipelago."
Within three weeks of the release of "kbye", ALAMAT made an impressive number 2 debut on Billboard's Next Big Sound Chart, making them the fastest OPM act to achieve the feat.
While they're "proud and honored" that they've achieved this milestone, Kin told Vice that they want their songs to resonate with Filipinos. "While we feel good that some foreigners are taking notice of our work, it's really our countrymen whom we wish to form a connection with, because one of our wishes is for Filipinos from all over walks of life to sing and dance to our music, and by doing so, learn to love their identity and heritage more."
Following the success of their debut single, ALAMAT made their first comeback with "kasmala" in July 2021.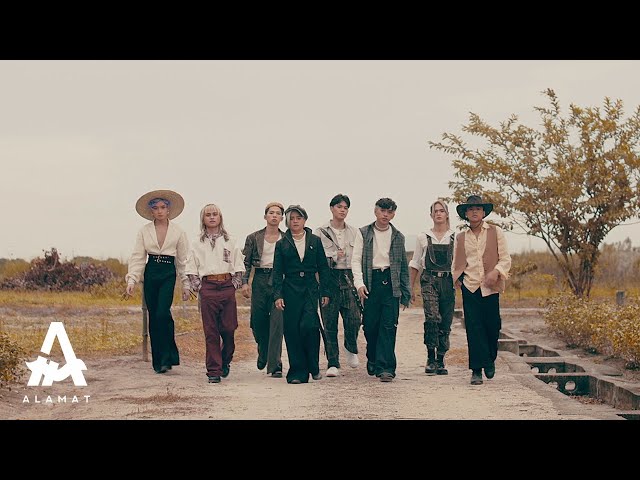 A play on the Filipino word "malakas," which means strong, the track is an ode to the Filipino's unformidable strength. Jason Paul said that the song is a reminder for "fellow Filipinos that we, too, have always been subject to hate, dehumanization, and prejudice throughout history."
But despite this, "We shall not be broken down. We shall persist and continue to thrive. We shall endure. For we are strong. We are 'kasmala.'"
The music video features the group's members dancing in several cinematic settings while dressed to represent various ethnic groups in the country.
"We'd like to bring along bits and pieces of our heritage in our fashion, choreography, and music videos. The idea is that when the Filipino people, especially the youth, see our culture being used in modern entertainment, they'd feel a sense of prestige towards their own culture," Jason Paul told Vice.
A legend in the making
ALAMAT said that they want to embody the two meanings of their group name. Alamat, or legend in English, can refer to a popular narrative that is passed down from generation to generation. It can also refer to a widely admired person who is a master of his own craft.
Mo told MYXclusive that they want their music to transcend generations. At the same time, they want to be "a legend, an idol, or an expert" in their craft. "We aim to be masters in our own field someday," he said. 
Jao said, "We're from different backgrounds and of diverse personalities. Pero nare-represent namin 'yung culture kaya nakaka-proud (But we're able to represent the diversity in our cultures so we're super proud.)
Tomas added that it's through their native language and the representation of their culture that they're able to showcase who they truly are. "Pilipino kami, hindi namin kailangan ihubad 'yung identity namin," Mo declared. (We're Filipinos. We didn't need to hide our identity.)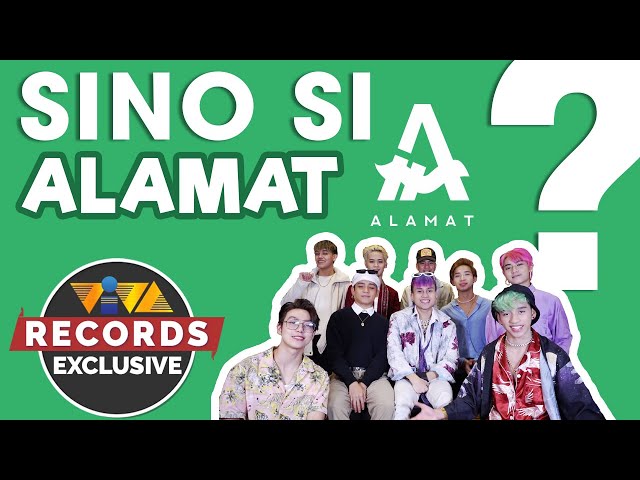 As they continue to highlight the diversity of Filipino culture in their music and aesthetic, Jason Paulo promised fans that they're sincere with their advocacy, and not just doing it for the novelty of the concept.
"Yung konsepto na nirerepresenta ang probinsya at ginagamit ang mga wika, gagawin namin 'yan as long as we can. Hindi 'yan gimik para mapansin. Sincere po kami sa aming pinaglalaban na matanggap ng Pilipino na hindi tayo iisang kultura lang," he said.
(The concept of representing our provinces and using our local languages, we'll do that as long as we can. It's not a gimmick we're using to get noticed. We're sincere in promoting the diversity of Filipino culture.)  – Rappler.com