There's more to Philippine fishes than bangus
The first thing that may come to mind when thinking about fishes from the Philippines is bangus (milkfish). But did you know that bangus is not a common catch in the Philippines' coastal and municipal fishing grounds?
The milkfish is native to the Pacific and Indian oceans, and produced commercially in the Philippines through fish pens, cages, and other forms of aquaculture.
Still, Philippine waters are rich with fish species – and home to the humble galunggong and the majestic lapulapu, just to name a few. Based on information from the FishBase database, the Philippines harbors 3,369 of the world's known fish species, 3,125 of them marine.
Here are five common fishes found in Philippine waters.
Skipjack tuna or gulyasan (Katsuwonus pelamis)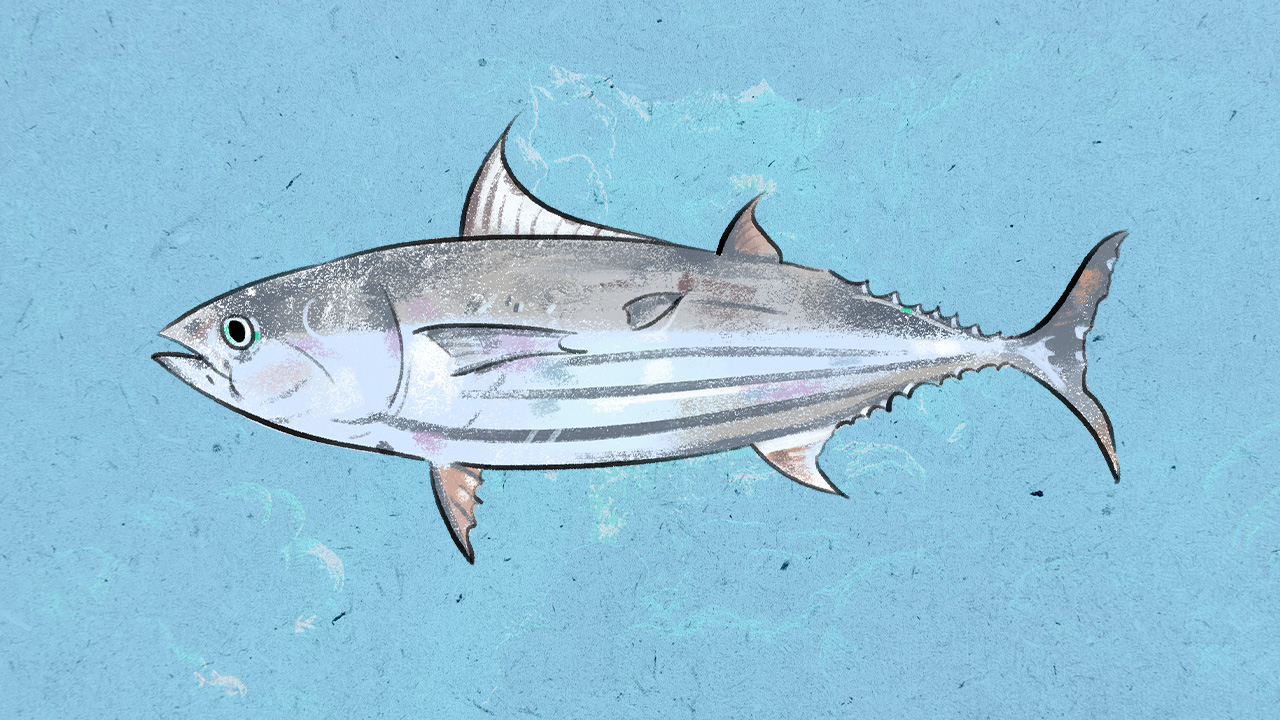 If the skipjack tuna were a student, it would be your bibo classmate with perfect attendance – it has a native range of waters worldwide. It is a dominant species in 11 out of 12 of the Philippines' fisheries management areas (FMAs), based on Bureau of Fisheries and Aquatic Resources (BFAR) reports in 2020.
The BFAR defines an FMA as a "delineation of Philippine waters as a means to manage fisheries at an appropriate scale."
Skipjack comprise 35.1% of monitored landed catch in FMA 2, or the waters to the east of Eastern Samar, Davao, and Caraga. Landed catch refers to the fish that fisherfolk offload at a dock.
According to government data, more than 266,000 metric tons of skipjack were caught in municipal and commercial fisheries in 2019. It has been the most commercially fished species in the country since 2017.
Municipal fisheries operate in coastal waters within 15 kilometers from coastlines, while commercial fisheries operate outside municipal waters.
The only FMA where the tuna fish is not listed as top species is the Visayan Sea or FMA 11, which surrounds Masbate, Cebu, Negros Oriental, and several provinces in Western Visayas.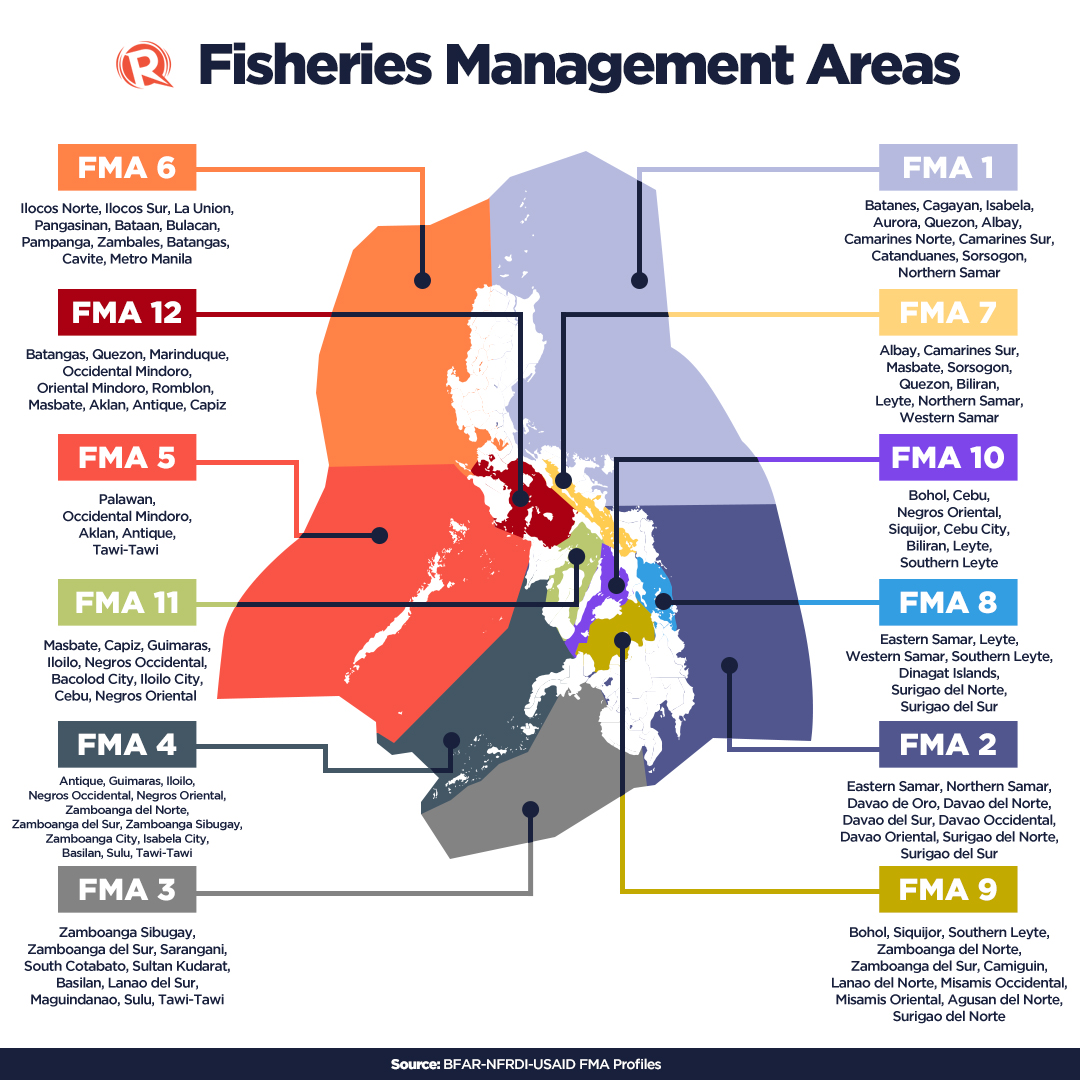 Skipjack are one of the smallest and most abundant of the major commercial tuna species, according to the World Wildlife Fund (WWF).
While they are quite resilient due to year-round spawning in tropical waters, skipjack are vulnerable to overfishing if not properly managed. Overfishing happens when fish are caught faster than their ability to reproduce, which leads to a decrease in population.
There are several types of overfishing:
Growth overfishing (fish are caught before they have a chance to grow)
Recruitment overfishing (adult fish left are so few that egg and larvae production is reduced)
Ecosystem overfishing (decline in the multi-species stock is not fully compensated for by the rise in other exploitable animals)
Economic overfishing (less than maximum economic yield – or the value of the largest positive difference between total fishing revenues and total costs of fishing – is obtained from the fishery)
Yellowfin tuna or tambakol (Thunnus albacares)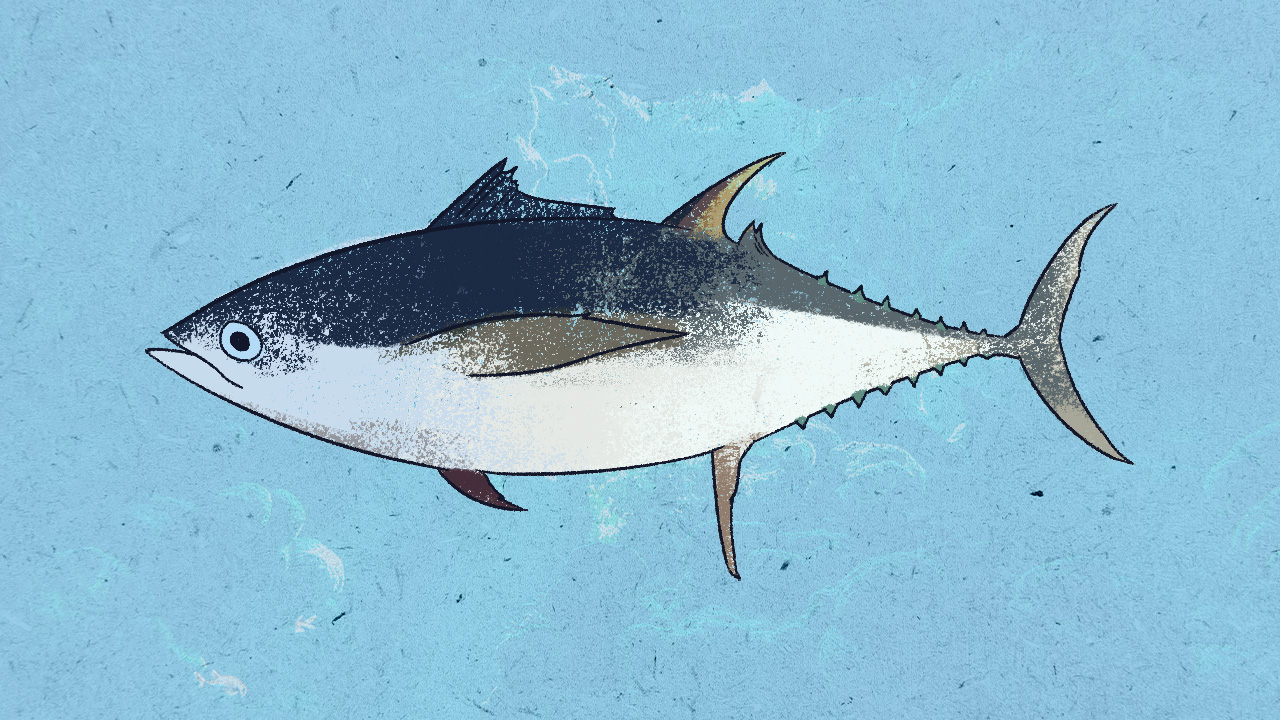 Another abundant tuna species in Philippine waters are the yellowfin, a torpedo-shaped tuna fish with a dark metallic blue back, yellow sides, and a silver belly. It can be found in waters worldwide, and is a dominant species in 8 of 12 Philippine FMAs.
Almost 100,000 metric tons of yellowfin were fished in Philippine municipal and commercial fisheries in 2019.
If the skipjack is the all-present friend, the yellowfin is that friend who seems to have no problem hanging out with different crowds. According to the WWF, yellowfin form schools with other tunas like skipjack and bigeye, and are also "known to associate with dolphins."
The yellowfin are highly migratory and can be found throughout the Pacific, Atlantic, and Indian oceans.
The International Union for Conservation of Nature and Natural Resources (IUCN), an information source on the global extinction risk status of animals and other living things, has set their status to "near threatened." Some overfishing of yellowfin occurs in the Indian Ocean, according to the WWF.
Bali sardinella or tamban-tuloy (Sardinella lemuru)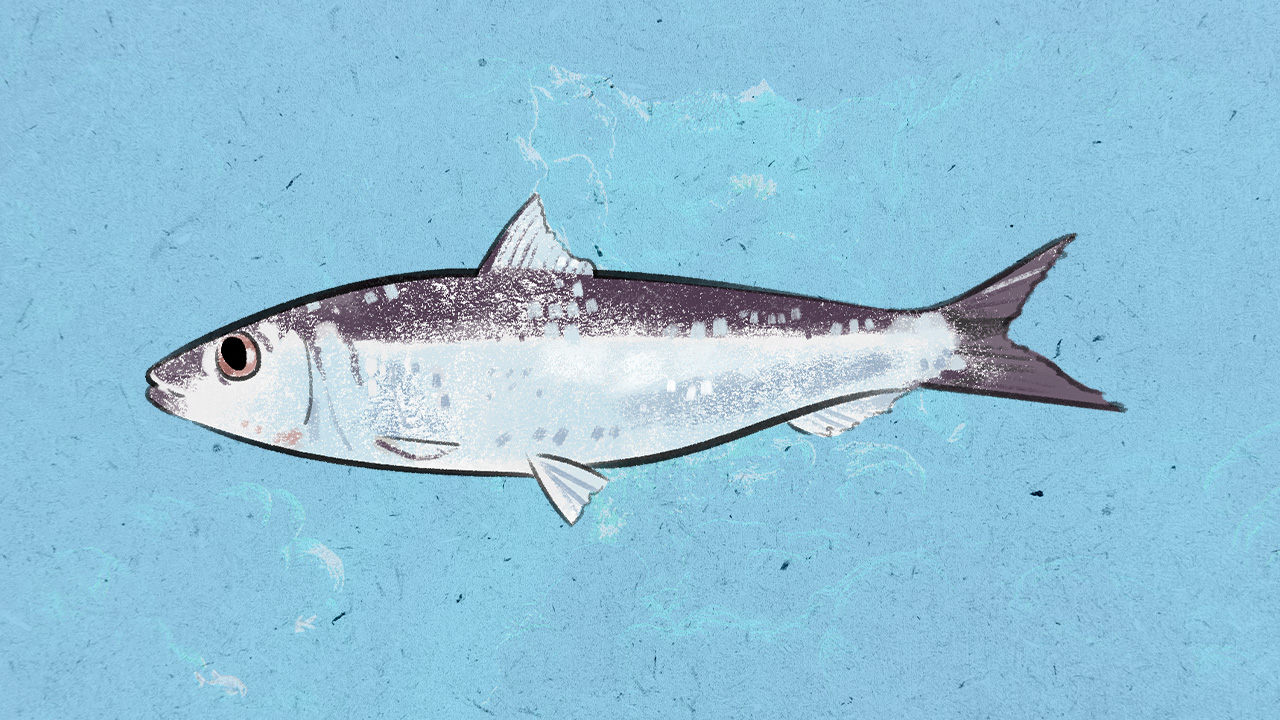 The Bali sardinella, also known as Indian sardines or tamban-tuloy, are migratory species that are abundant in waters surrounding Mindanao, and a dominant species in 10 of 12 FMAs. It is endemic to waters of the East Asian region.
According to a 2020 BFAR report, the sardines comprised 77% of monitored landed catch in waters around Visayas, Mindanao, and Malaysia, specifically FMA 4.
Bali sardinella feed on phytoplankton and zooplankton. They have a peak spawning period from October to December in the Sulu Sea and the Moro Gulf.
More than 247,500 metric tons of Bali sardinella were caught in Philippine fisheries in 2019. It is second to the skipjack tuna as the most commercially fished species of the same year.
In 2011, the BFAR had flagged sardine fisheries as threatened by "local and global pressures" due to overfishing and collapsing sardine stocks. In 2018, the Bali sardinella was assessed as "near threatened" by the IUCN.
However, the IUCN noted that the agriculture and interior departments' implementation of annual fishery closures beginning December 2011 proved to be "very successful" as a conservation measure.
In the Zamboanga Peninsula's annual fishery closures, a conservation area is closed for commercial-scale harvests of sardines for three months every year.
These closed fishing seasons are meant to conserve and improve fish stocks and other marine resources.
Leopard coral grouper or suno (Plectropomus leopardus)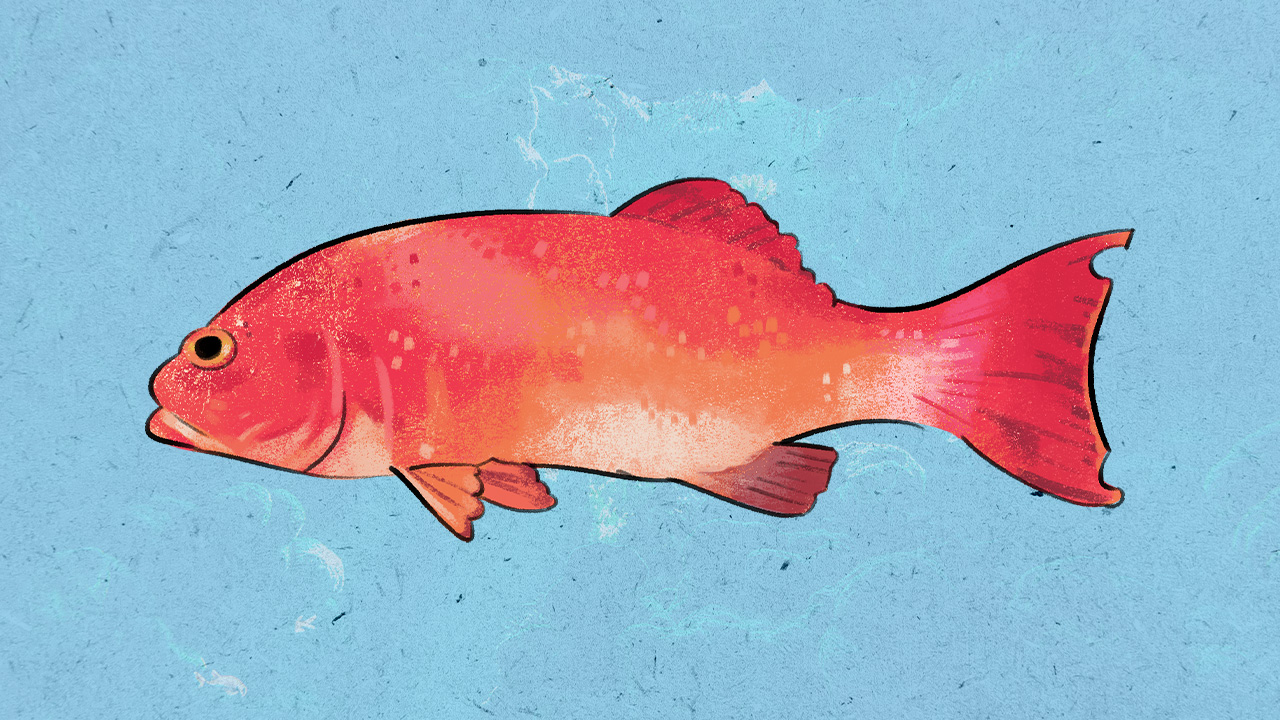 According to the BFAR, there are at least 26 reported species of groupers or lapulapu in the Philippines, at least five of which are native to the country. Groupers can be found in FMA 5 and throughout the Philippines, but are also bred in aquaculture.
One species of grouper, the leopard coral grouper, has a native range around the East Asian-Pacific region. It is locally called suno.
Almost 20,000 metric tons of groupers were caught in Philippine fisheries in 2019. Meanwhile, 136.82 metric tons were produced via aquaculture.
The Philippine government has taken steps to conserve the lapulapu and prevent overfishing. Species of the eye-catching lapulapu are listed as "vulnerable" and "nearly threatened" by the IUCN.
In 2014, the Palawan Council for Sustainable Development released guidelines on the regulation of catching and trading reef fish to be used for human food, including the suno. Only those with Wildlife Collector's Permits can catch these fish, and there are certain open and closed fishing seasons.
The BFAR also wrote in a 2019 draft administrative order guidelines on regulating the catching, transporting, selling, and trading of wild juvenile groupers.
"Catching of small groupers is widespread that causes growth overfishing and resulting [in] reduced potential yield from the fishery and decreased economic and other benefits that could be obtained from the stock," the draft order read.
If the draft gets officially adopted, suno that can be caught in Palawan would have a size limit of 32 to 47.5 centimeters – a limit comparable to not less than the length of two surgical masks and not more than three venti Starbucks cups.
Roundscad or galunggong (Decapterus macrosoma)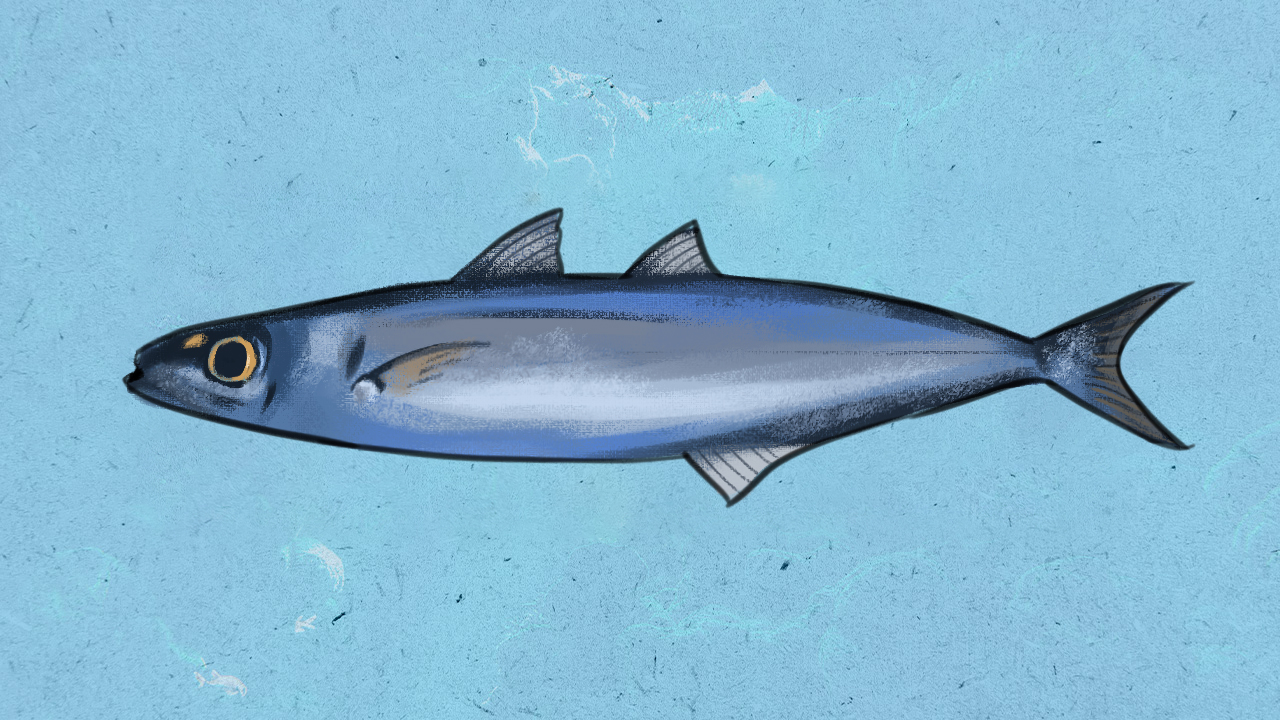 The roundscad or galunggong is known as the "poor man's fish" because of its wide availability, and because it is caught in large volumes.
Roundscad are most common around East Asian waters, but are also observed to inhabit some coastal areas around the world. They are dominant species in 9 of 12 FMAs.
The roundscad are occasionally found in groups near the reef slopes, feeding on small invertebrates. Their peak spawning period in Philippine waters runs from November to May.
According to the Philippine Statistics Authority, the volume of galunggong caught in Palawan significantly decreased by 40% between 2002 and 2012. After conducting stock assessments and reproductive biology studies, the BFAR said that the decline was due to overfishing by the use of purse seines (a large wall of a net cast over an entire area or school of fish) and ring nets.
This prompted local government units to create a management plan that would improve the situation. According to the BFAR, ever since the implementation of closed fishing seasons beginning 2015, Palawan has continually yielded significant positive results in the production of galunggong in the area. The closed fishing season in northeast Palawan is from November to January.
In 2019, at least 189,003 metric tons of galunggong were caught in Philippine fisheries. It is third to the skipjack and Bali sardinella as the most fished species in commercial fisheries.
In 2020, the BFAR said Palawan supplied an average of 95% of the galunggong at the Navotas Fish Port Complex, a premier fish center of the Philippines and one of the largest in Asia that supplies fish and other aquatic products to major markets in Metro Manila. – with reports from Mary Dequinto/Rappler.com