Liked 'Iron Man 3'? Here are some comics that you might want to pick up.
MANILA, Philippines – Liked "Iron Man 3"? Here are some comics that you might want to pick up.
There are more "Iron Man" comic books worth reading than I could ever list here. But if you are looking for starting points, these are a few books you might want to take a look at: 
1. 'Invincible Iron Man: Extremis' by Warren Ellis and Adi Granov
This 6-issue run serves as a jumping point for the film's storyline. It explores the concept of Extremis in more depth and it explores the political implications of Tony Stark's background as a weapons manufacturer/war-monger before his transformation into Iron Man. It also shows something that the film only hints at: Stark's need for more juice and more control over the armor. 
Side note here, but an interesting question when taken in the context of the films and of a lot of the comics: is Tony Stark's need to upgrade the armor, his obsessive upgrading ultimately of himself, a sublimation for his drinking problem? When we consider that he fell into his alcoholism because of unresolved issues with his father, the feeling that he wasn't good enough and now that he's turned away from the drink he is always upgrading, always finding ways to tweak and improve. In any case, these things make for an interesting character study beyond the smash-bam-kapow coolness that exo-suits provide.  
2. 'Invincible Iron Man: The Five Nightmares' by Matt Fraction and Salvador Larocca
"The Five Nightmares" is the first storyline from Matt Fraction, whose lengthy run writing Iron Man would cover a number of Marvel Universe events (among them Dark Reign, Siege, and Fear Itself, all of them worth catching up on once you're hooked). Fraction's run is powerful, incredibly well done, and filled with breath-taking excitement. He deals with the terrorism as portrayed in the film, but also with a lot of the politics of the Marvel universe, as well as those demons from his past. This collection would be the stepping stone into the whole run, where you wind up dealing with AIM, Norman Osborn, The Mandarin, and loads of other baddies from Iron Man's Rogues Gallery. 
In "The Five Nightmares" we are witness to the struggle between Tony Stark and yet another character from that past that just keeps on haunting him. Employing the terrorist tactics that would serve as inspiration for the attacks portrayed in the films, Zeke Stane and his cohorts twist Stark Tech into WMDs and attempt to cripple Stark Industries. 
3. 'Rescue' by Kelly Sue DeConnick and Andrea Mutti
Liked Pepper Potts in the Iron Man suit? Events in the Fraction run lead to her don her own armor, which she names Rescue. It doesn't have any of the offensive firepower of her male counterparts (what does that say? possible gender studies readings there) but allows her defensive capabilities. This one-shot allows us to explore the psyche of Pepper too, giving us insight into her own motivations.
It draws on a fair amount of character history which fans of only the films might not be familiar with, but it's easy to catch up on. And this short story embedded in the events of the "Fraction" run is fulfilling and exciting despite its brevity. It actually had me wishing that they would have Gwyneth Paltrow in the Rescue armor in this flick. Well, there's always the next sequel.  
4. 'Invincible Iron Man Annual #1' by Matt Fraction and Carmine di Giandomenico
Didn't get enough of The Mandarin? I did my fair share of complaining, as I'm sure more than a few geeks did, when Ben Kingsley was cast as that big bad. Why cast him when Mandarin's supposed to be Chinese? And are they going to show how his rings work? [SPOILER ALERT] Well, "Iron Man 3" writers Drew Pearce and Shane Black answered all those things masterfully with one of the best red herrings I've had the pleasure of viewing. [END SPOILER ALERT] 
Although it's titled "Iron Man," this issue is focused on The Mandarin and his story. This is the Mandarin in the Marvel universe, not the film. Here, you will come to understand why he is such a formidable foe, why he is so feared not only because of the weapons he possesses but also for his ruthlessness. 
5. 'Guardians of the Galaxy' by Brian Michael Bendis and Steve McNiven
Wondering what's next for Iron Man? In the Marvel Now iteration of the "Guardians of the Galaxy," we've got him joining this intergalactic team. The adventures on Earth weren't enough for him so he's looking at threats from beyond the planet now.
The run is just two issues in so far, so it's easy to catch up. And now's the perfect time to get to know the Guardians of the Galaxy as casting news is coming out and we're looking forward to the first film in 2014. – Rappler.com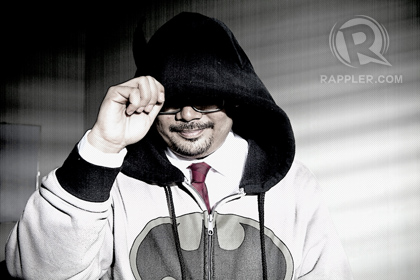 Carljoe Javier teaches English and Creative Writing at the University of the Philippines Diliman, but what he would really like to do is spend the whole time in the classroom talking about comic books. He studies pop culture like comic books, film, and other forms of new media. He wishes he could fit into a superhero costume.