The climb was grueling for me despite regular weekly visits to the gym, but the views and photos of the majestic sights were worth it
RIZAL, Philippines — "Why did you climb the mountain Mommy?" asked my 7-year-old son Ian Orestes.  And I thought ,"Why indeed?"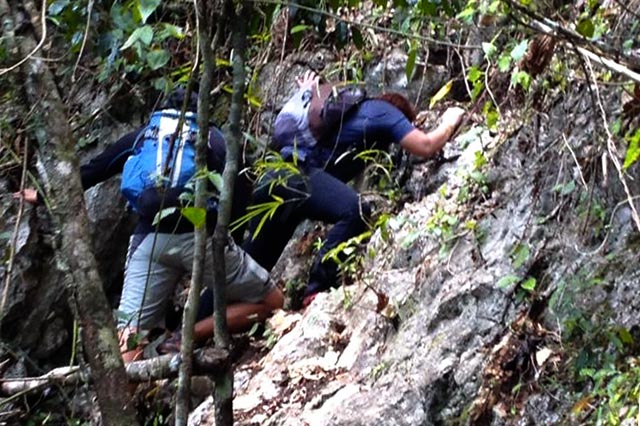 All morning, restricted in my movements suffering from what I call payback from climbing Mt. Daraitan the day before, I have been trying to figure out what it is that makes us do things that we – in the middle of doing it – end up asking, "Why am I doing this again?"
There was a shout-out on Facebook from a friend who wanted to know if anyone wanted to climb a mountain with her. A group was formed and a day climb of Daraitan – a mountain part of the majestic Sierra Madre Mountain range – was set.
It will take you just a little over two hours (If you leave way before rush hour) from Quezon City to Barangay Daraitan in Tanay, Rizal. There you will have to register with officials and pay a fee of P40 a head before making your climb.
You will also be required to have a local guide accompany you for a fee of P500. Most importantly, a short pre-climb talk on "Leaving No Trace Behind" is given. "Leaving No Trace Behind" just means, what you take up, you will have to take down the mountain with you.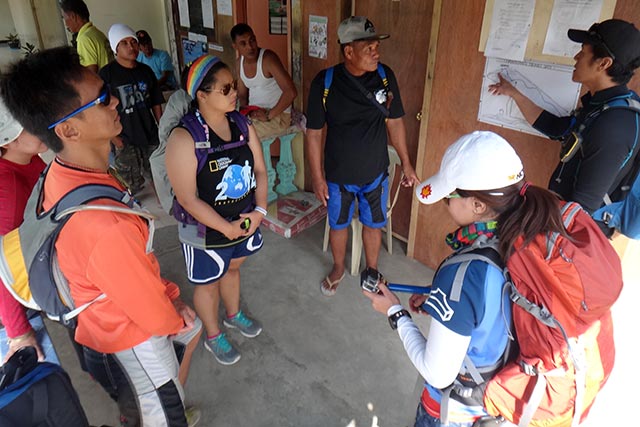 The climb was grueling for me despite regular weekly visits to the gym, but the views and "photo ops" were worth it. Don't forget to bring enough water for the climb and remember to ration your supply.
During one of the lighter moments of the climb – after scaling an almost vertical wall of jagged coral rocks and loose dirt – one seasoned climber joked that it was usually about this time a member of the group would ask  "Who's brilliant idea was this?" or "Why are we doing this?" I was asking myself the same thing.
Sitting on a limestone exposure 600 meters above sea level, with the massif of the Sierra Madre and the meandering Daraitan River before me, I asked myself, "Why do I do the things that I do?" After all, getting up here would only mean that I would have to work to get myself back down.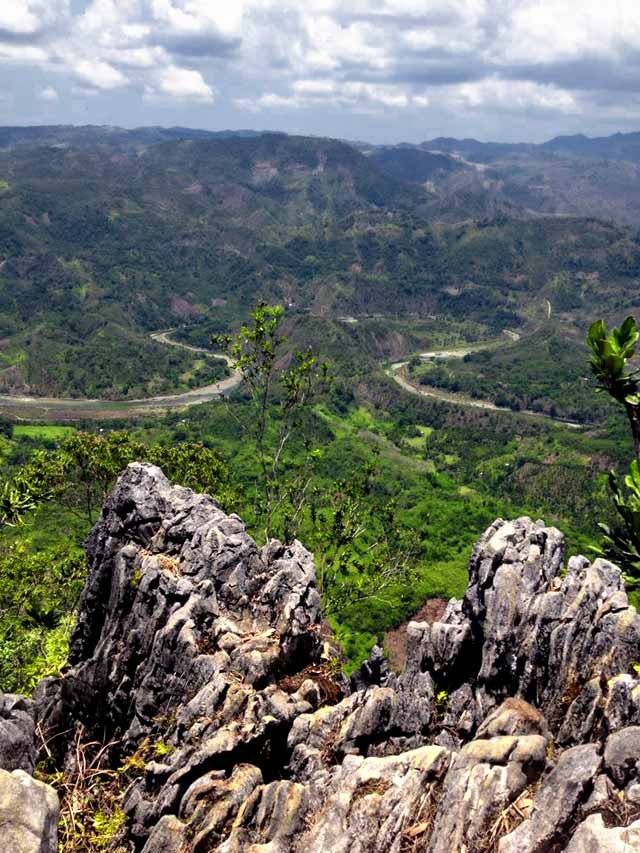 I read somewhere that our actions are driven by our ultimate goals in life. And that life satisfaction is dependent on whether we are on track in achieving those goals. So this means that my decision to climb the mountain will help me achieve at least ONE of my ultimate goals in life: that of having a well lived one. And climbing this mountain will give me great satisfaction because it is helping me pave the road  to achieving my objective.
Traversing Mt. Daraitan will test all your muscle groups, as I "felt" the day after. According to the more experienced climbers in the group, Daraitan has a Level 1 classification in terms of climbing difficulty but felt like a Level 2.  Mount Guiting-Guiting in Romblon province is the most treacherous with the highest climbing difficulty Level of 9.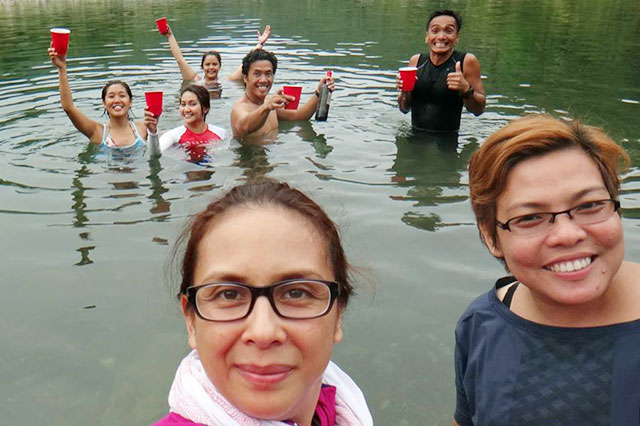 As I was doing one of several vertical crawls using "4 by 4" (using feet and hands) on our descent, I continued my musings – to distract me from continuously looking "a long way down." I guess a vast majority of the populace would have their ultimate goal to be Happiness, but each one will have their own definition of what happiness is in their lives. For those still trying to figure this out, it was recommended that one go through a "thought exercise" wherein you ask "Why?" for every action taken, and "Why?" for every succeeding answer you give, until you get to the root of your decision.  
At the end of our descent, after checking in with Barangay Daraitan officials, we decided to take a dip in the Daraitan River a few kilometers away. Cottages are rented out for P200. You can pack your own picnic or cook on site since most if not all cottages are equipped with a "barbecue pit."
The scene looked like one of those 19th Century Philippine Illustrations of clear still rivers lined by bamboo and other local vegetation under a clear blue sky surrounded by even more bucolic landscape dotted occasionally by the proverbial water buffalo. Thank goodness it was a weekday. We were told that more people come on weekends.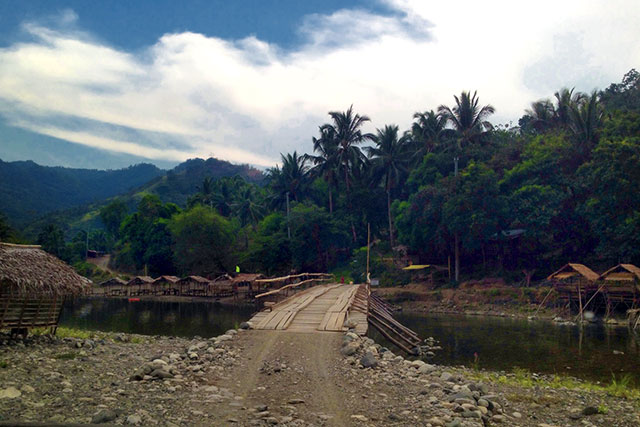 – Rappler.com