The owners give free meals to families with special needs children, being parents who understand the struggle very well
In the face of a pandemic, business owners Joseph Danelle Sulit and Beverly Joy Sulit believe that running an Asian Fusion restaurant must also mean building a place that welcomes all kinds of families.
Originally, Banana Pancake Trail started around 2014 when the couple still worked as call center agents. At that time Joseph started a social media trend called "#BaonChronicles" where he posted pictures of his wife's tasty Malay and Thai dishes.
The two were avid fans of traveling and had embarked on what was called the "Banana Pancake Trail," which later became the name of the business. The trail is the name given to growing routes around Southeast Asia traveled by backpackers and other tourists.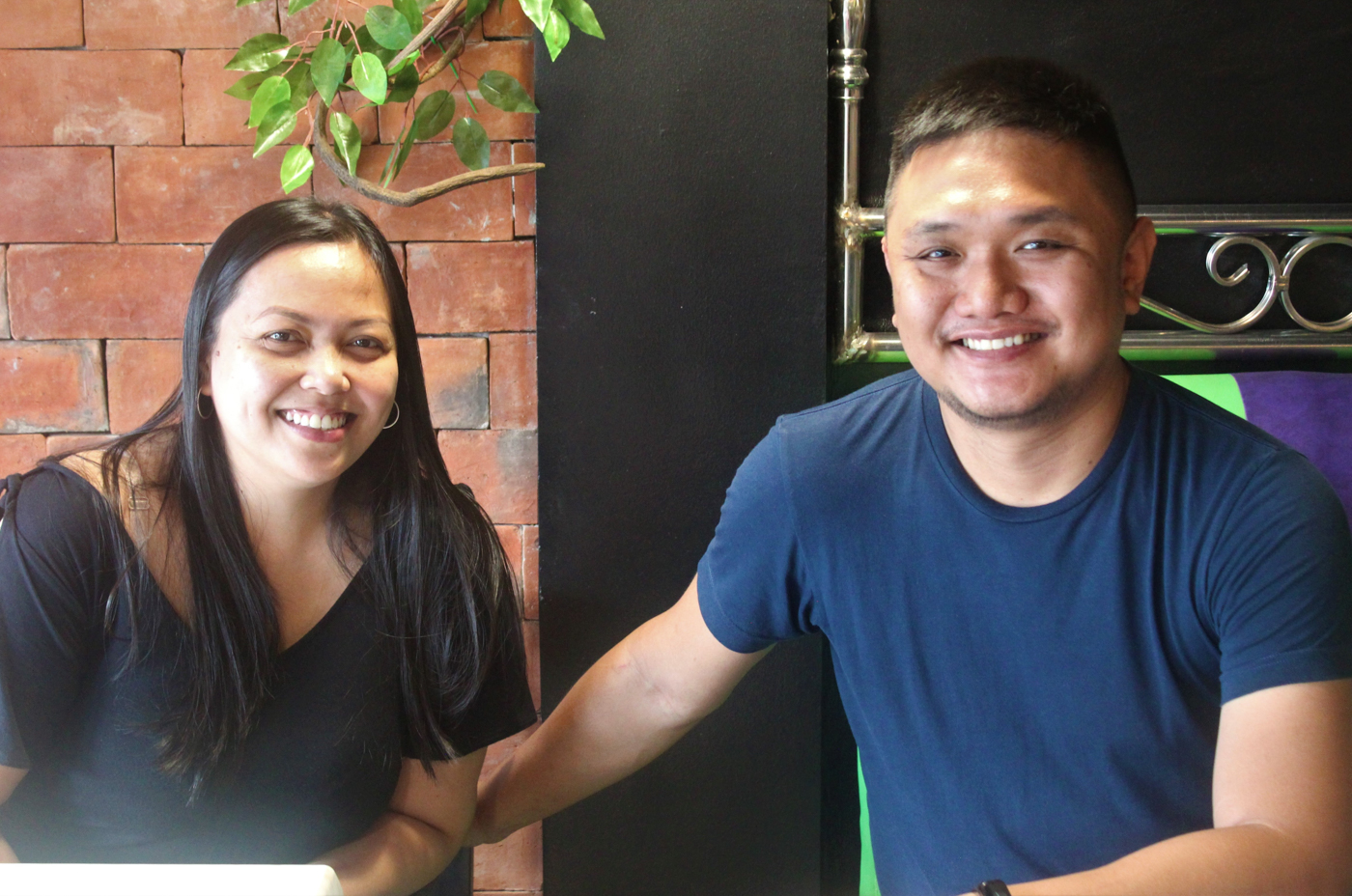 It wasn't long until Beverly had started receiving orders from her husband's coworkers that wanted a taste of her dishes which were inspired by the many cuisines they had tried in their travels along Vietnam, Cambodia, Bangkok, and plenty other Southeast Asian nations.
"Joseph was already cooking before we met and I was just cooking as a hobby," said Beverly.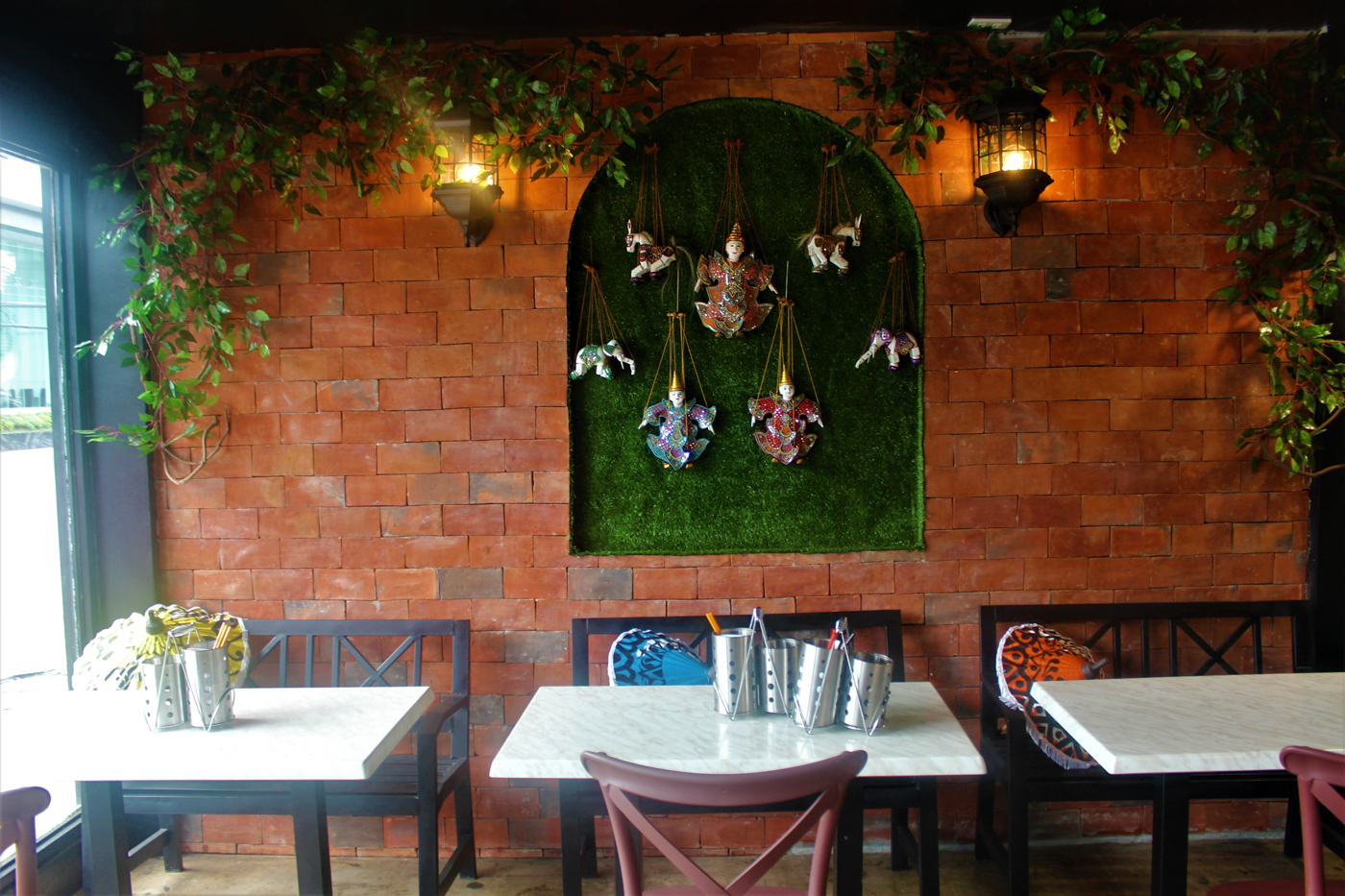 Realizing they could do more, the Sulits decided to open a small food stall at Sugbo Mercado in 2015. Through the years, the business had opened 7 other different bazaar stores in various locations in Mandaue City and Lapu-Lapu City that eventually closed.
"So over the last 5 years, we've failed at 7 of our 8 stores and only the one in Sugbo Mercado was left standing."
Unfortunately, when the pandemic hit, non-essential establishments and dine-in restaurants at Sugbo Mercado had to be closed. From April to May, the business was unable to operate due to quarantine restrictions and by October, the couple decided to close the store.
However, when restrictions were relaxed in Cebu City, Sugbo Mercado was able to reopen once again in August and this had given the couple the confidence to reopen as well.
Today, despite the challenges brought about by the pandemic, they've held their head high and now have their very own brick-and-mortar restaurant along North Escario Street, near Gorordo Avenue in Cebu City.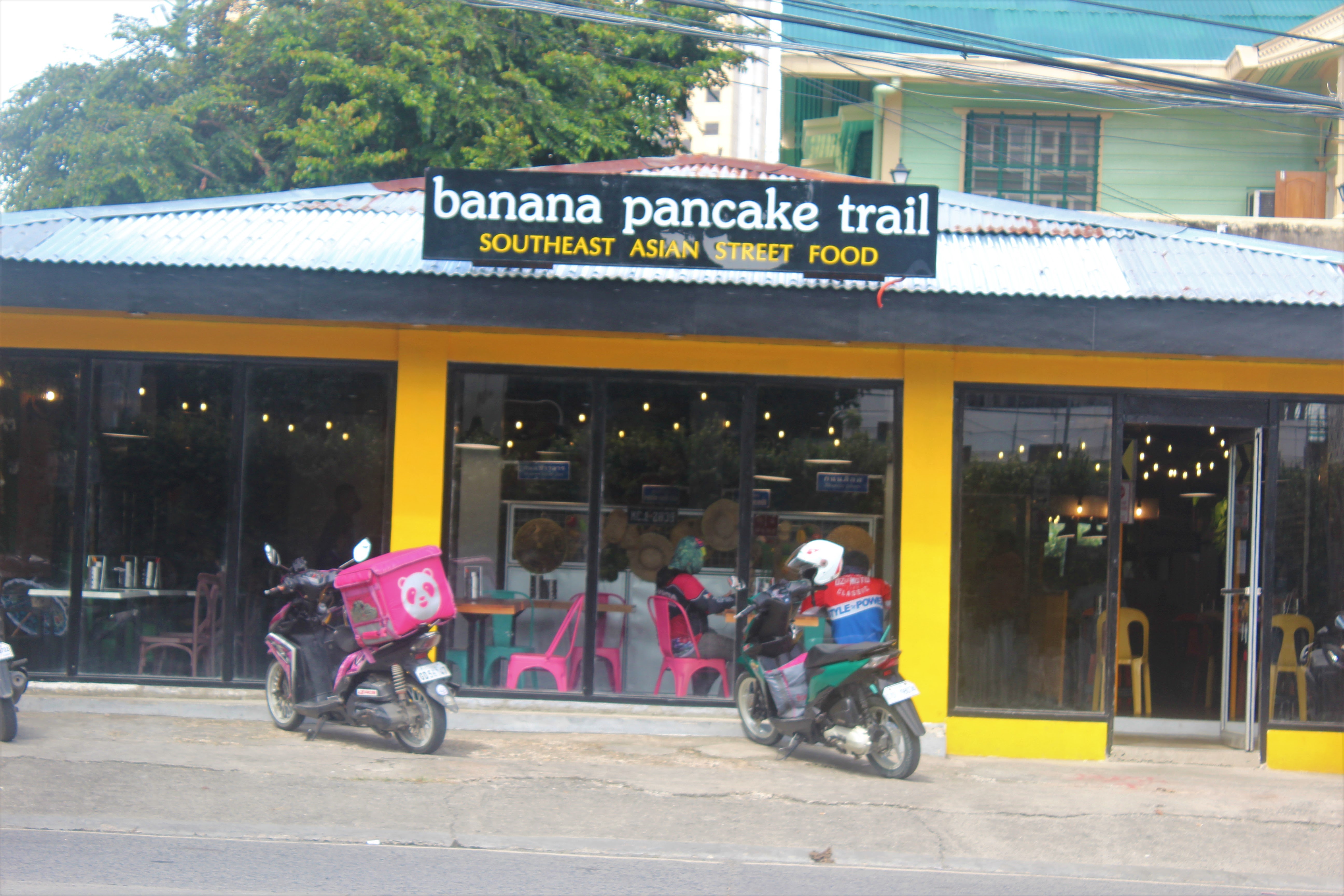 "The thing is we were thankful about the pandemic, we were able to afford this brick-and-mortar, just think about the silver lining," they joked.
"Because the rent here was twice the normal price we would be paying now. The former restaurant was paying twice than what we are paying now," they added.
Adapting to the pandemic, the restaurant was modeled to ensure that social distancing protocols would be followed and basic health guidelines maintained at all times. This meant providing staff with their own PPEs, free regular flu vaccines, and limiting customer seating capacity.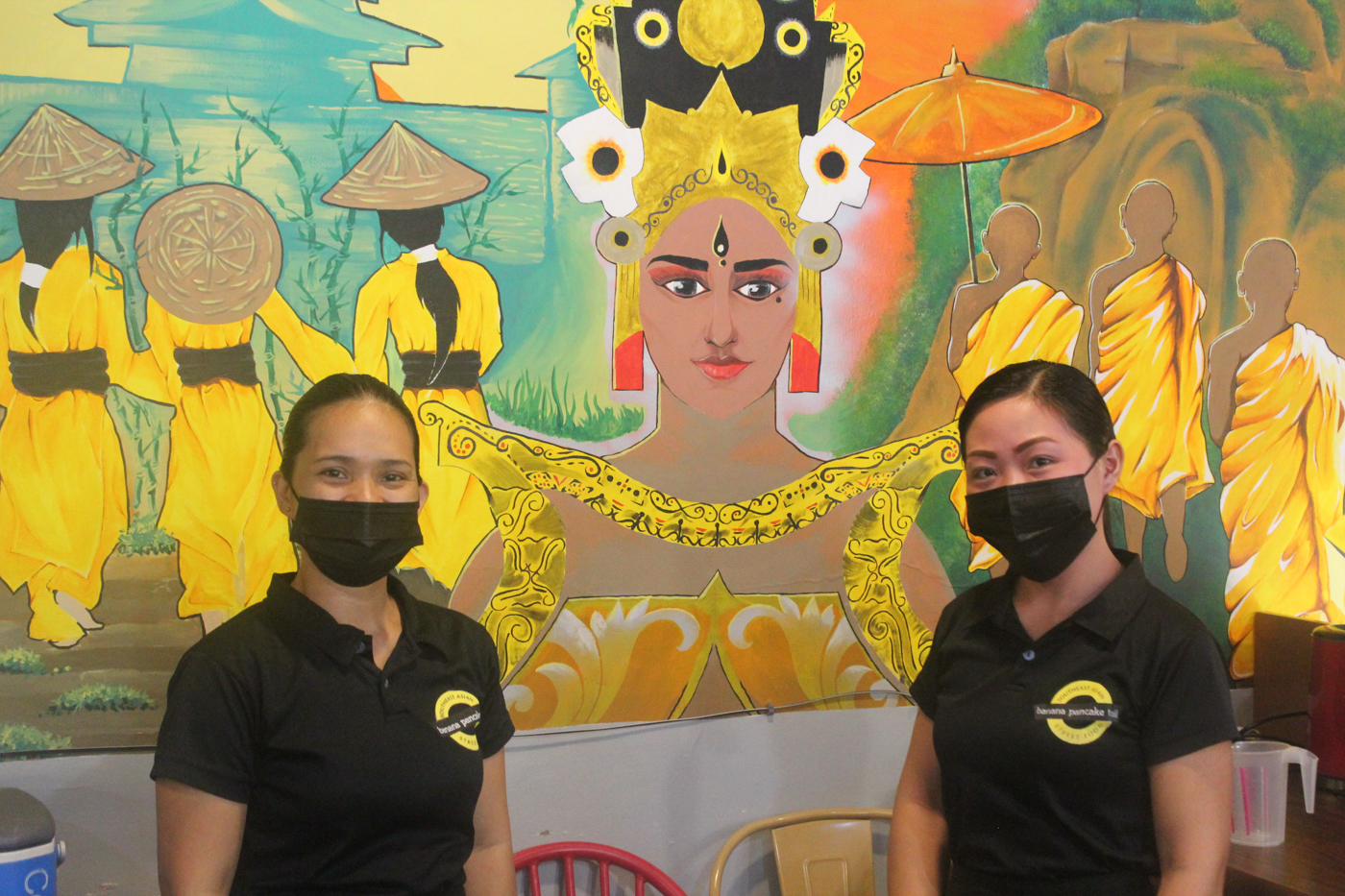 During the pandemic, multiple non-essential businesses had no choice but to permanently close their establishments and had to face major losses due to social gathering restrictions. (READ: How the pandemic is crushing company earnings)
However, this wasn't the case for Banana Pancake Trail. Joseph recalls how at the climax of the pandemic, investors came to the Sulits to invest in a business they knew would be "a great addition to the community".
"It was kindness that built this place. There were kind people that helped us build this place without expecting anything in return," said Joseph.
"Without taking partnerships, without asking for any percentages, without asking for anything so tell me how can we not spread that back or give that back to the community when it was kindness that brought us here in the first place," he added.
This also brings us closer to what they've been doing for the past 3 years.
Advocacy for special needs families
For the past 3 years, the Sulits have been offering free meals to families with special needs children. This is because the two are also parents who understand the struggle very well.
Both of them are proud parents of Jared and Samantha Sulit who have been diagnosed with autism. These two kids are their rays of sunshine and are admittedly very friendly.
In their unli-chicken restaurant that they also own, Boss Manok would offer free meals to children with special needs and it would simply shock parents when they notice that a meal had been voided off the receipt. This was among the kind and silent gestures they would keep as part of their brand.
"Our establishment is autism-friendly. When all our children are finally allowed to go out, bring them to Banana Pancake Trail. They can eat whatever they want for free," they said in their recent Facebook post.
"If they have a special request on the menu, we can make it happen," added in the post.
Unlike a certain hotel establishment, netizens shared the post and thanked Banana Pancake Trail for their continued support and love for the community. Joseph commented saying that the goal of the post was to remind people that there are still more places to find kindness from.
"Autism is all about kindness. The most important thing about it is that they don't need to educate themselves about what it is or what causes it…it's just that it always starts with kindness. That already goes a long way," said Joseph.
Knowing the struggle well, they ensured that special-needs families would be at ease knowing their staff is also trained to handle scenarios and provide support for these families when dining in.
Traveling experience
More than just a family-friendly restaurant, Banana Pancake Trail prides itself as an all-in-one travel destination where customers could travel the Southeast Asian continent from the comfort of their dining tables.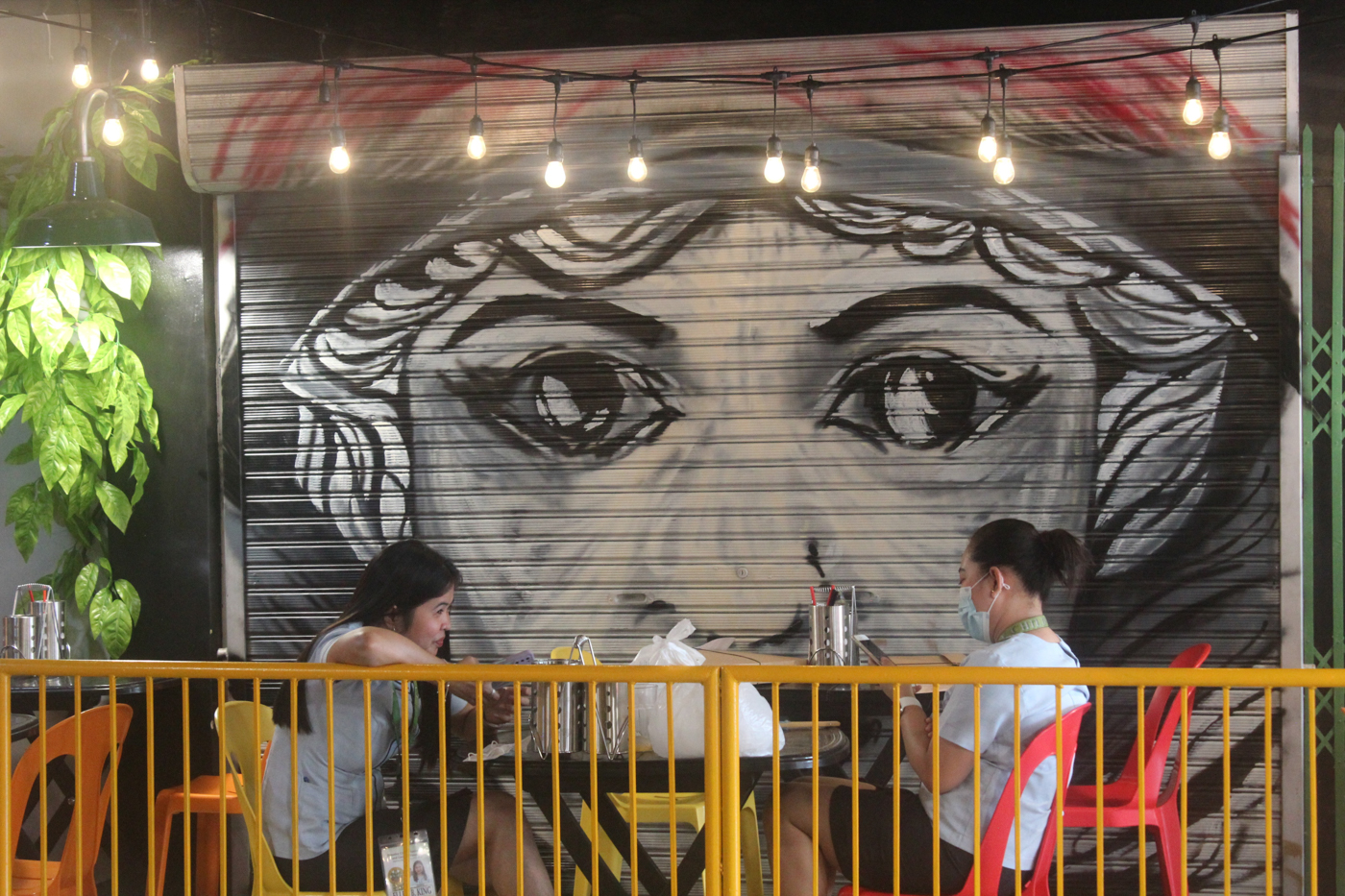 Each nook and cranny is modeled after a "market-like" scene from places like Malaysia, Myanmar, and Thailand. Parts of the aesthetic are even imported items from the streets of the countries the pair had visited.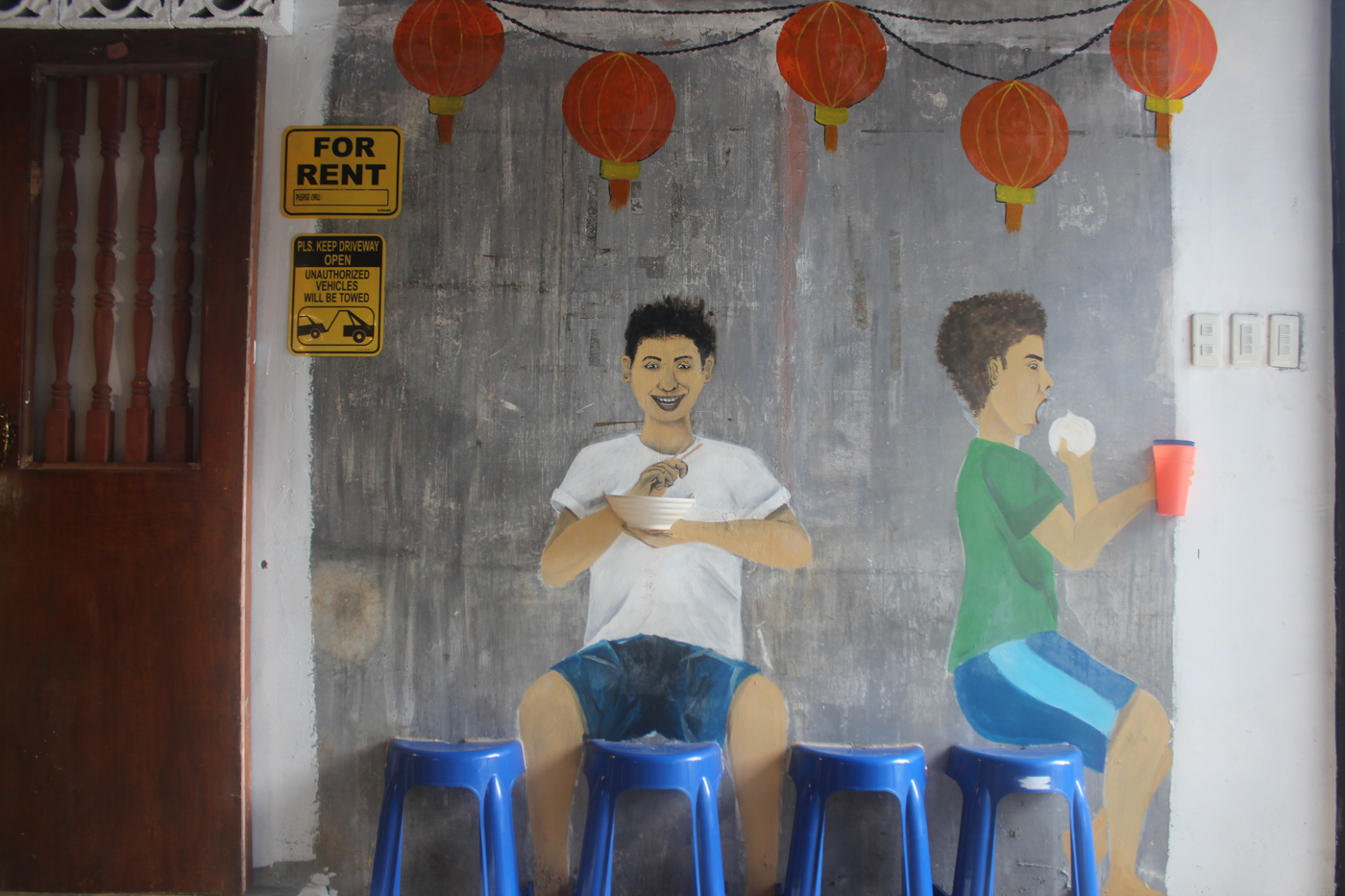 "There's a difference between traveling before BPT and traveling now we have it because now every time we travel… it's kind of becoming a research and development session as well," they said.
"So now, we're more keen on looking at not just food but also aesthetics… We look at how they decorate and how we could apply it here," they added.
The pair believes that since starting the business, the travels they take have gained more purpose than before. For them, it has become both a hobby and a great benchmarking strategy.
"I'd bring my kids to Myanmar. People there are the kindest," shared Joseph.
Even before the pandemic started, the Sulits had wanted to bring their experiences from these different countries back to Cebu and make sure that the meals they prepare would also bring unsuspecting travelers back to "home" in a flash.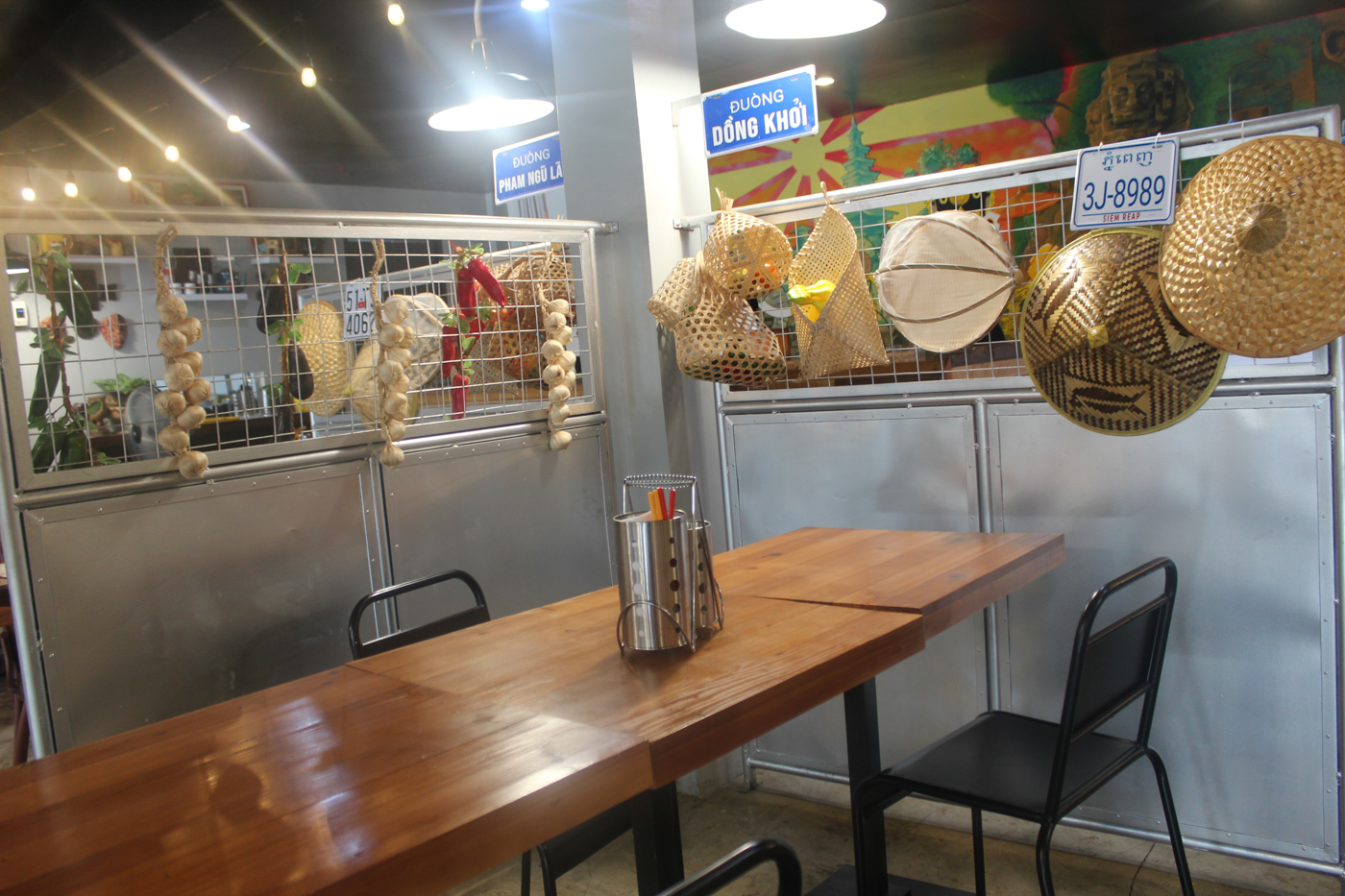 "It should be able to tug on those emotions that you had when you were traveling," Beverly said.
Living up to their Asian fusion reputation, the restaurant offers exotic takes on Asian originals in hopes of not just bringing nostalgia, but also inviting Cebuanos to "travel" the Banana Pancake Trail.
Of course, their version of Thailand's Pad Thai called, Shrimp Pad Thai, is a testament to this.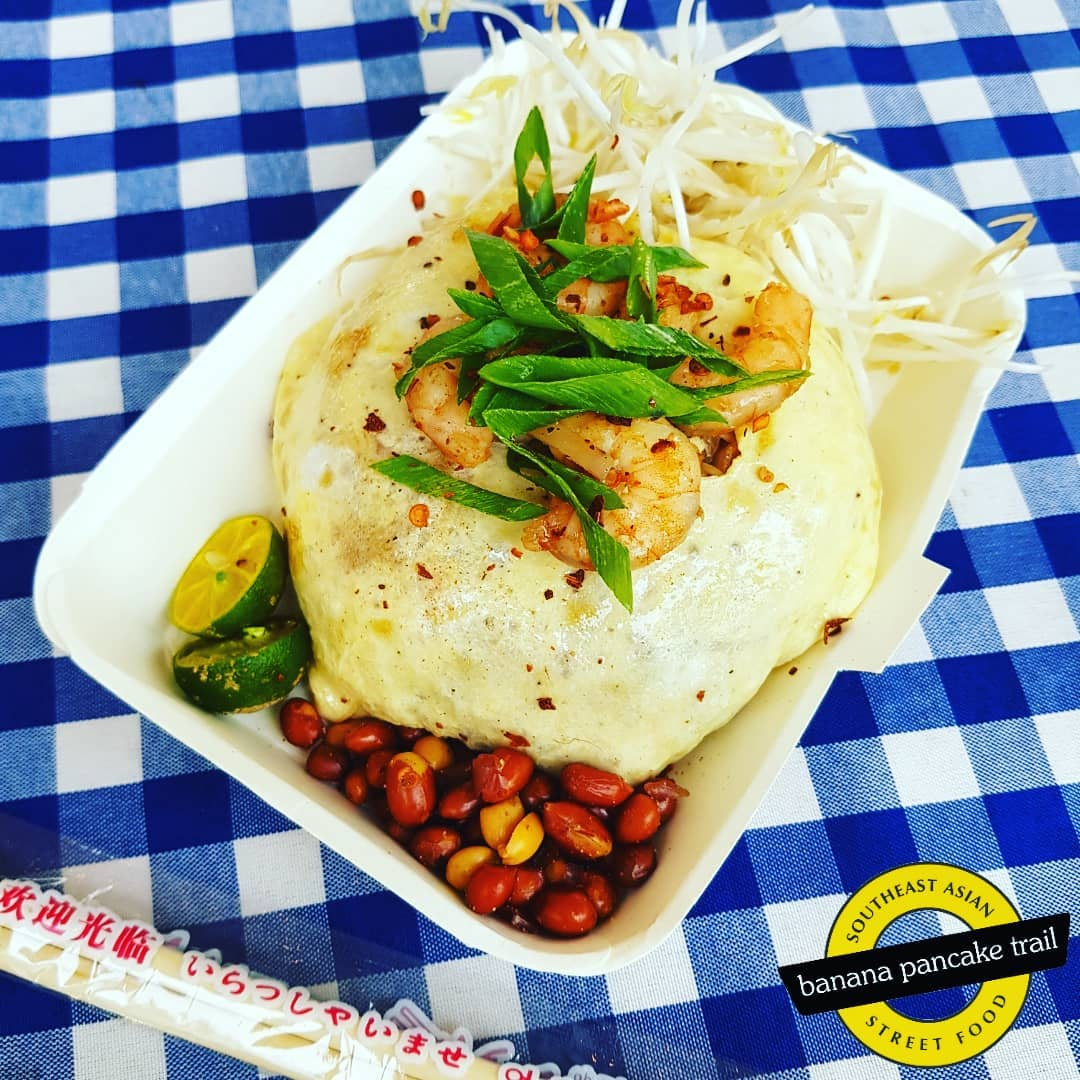 For only P160, you can grab this best-selling Pad Thai which is made with Thai stir-fried noodles with tofu, bean sprouts, shrimp, while all wrapped in a sweet and creamy omelet.
Banana Pancake Trail also offers specialty beverages like Thai Milk Tea and Malay Milo Dinosaur, which is a Singaporean chocolate malt-based beverage.
They also have a best-selling caffeine drink called "Hanoi Egg Coffee" that's available for only P120. This coffee is actually made with chicken egg yolk, coffee powder, and condensed milk.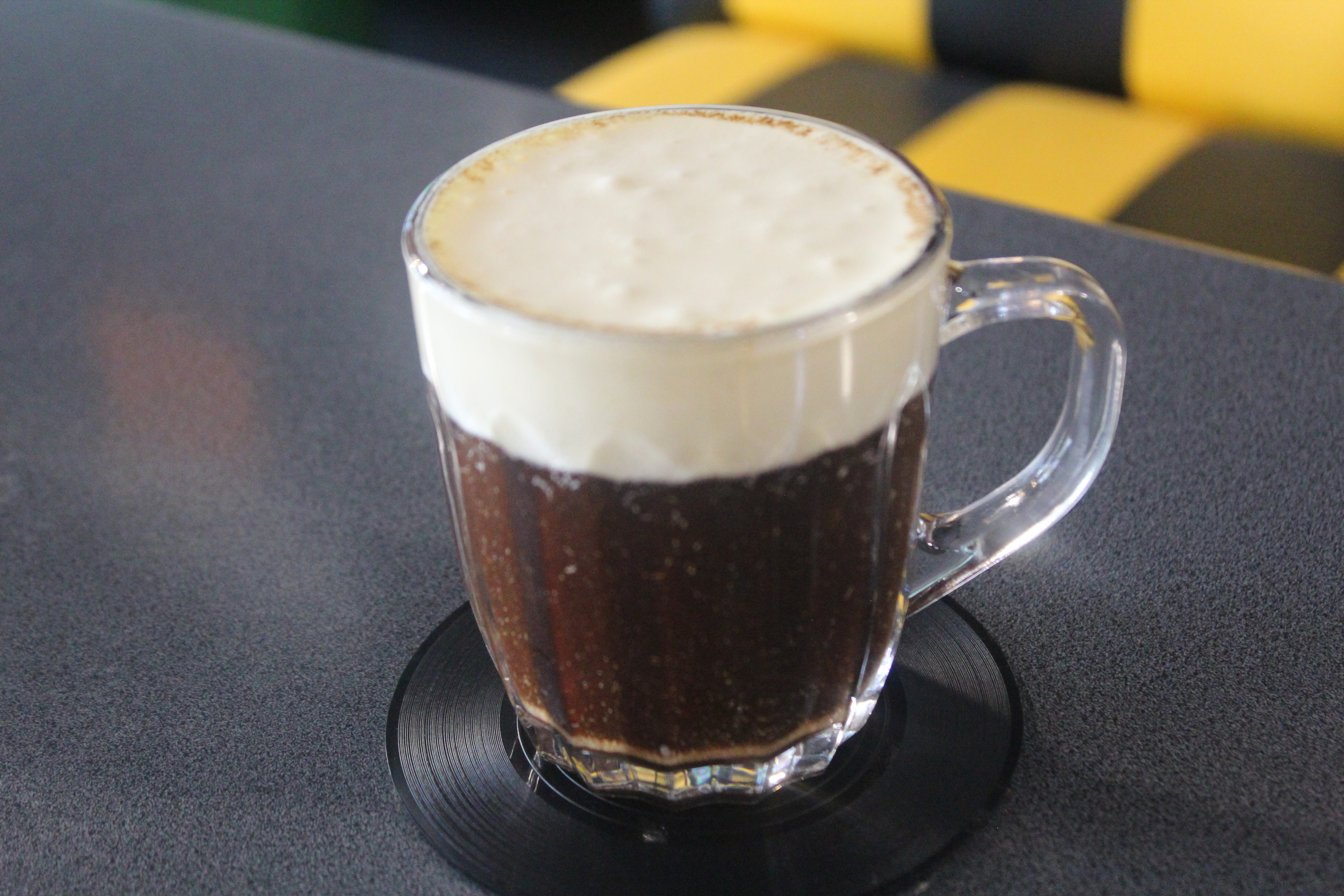 "Because it's hard to travel these days, customers want to get a feel of travel. They can come here and literally have a seat on the sidewalk and have a pad thai just like in Bangkok," said Joseph.
"At least when they come here, they forget about the pandemic, and then they can just think about the travels they've been to or the travels that they're gonna do," added Beverly.
"It's a human thing to go out and connect with people and if we can provide that safely, come here and share your travels with us!"
To learn more about their exotic dishes and menu, you may contact them through their official Facebook page here. – Rappler.com