This colorful open-air café is situated in a mountain village in Cebu City
Newly-opened café Garahe sa Busay was built to provide a relaxing break from necessary isolation in the city due to the pandemic. This colorful open-air café is in a mountain village above the bustle of one of the busiest cities in the country.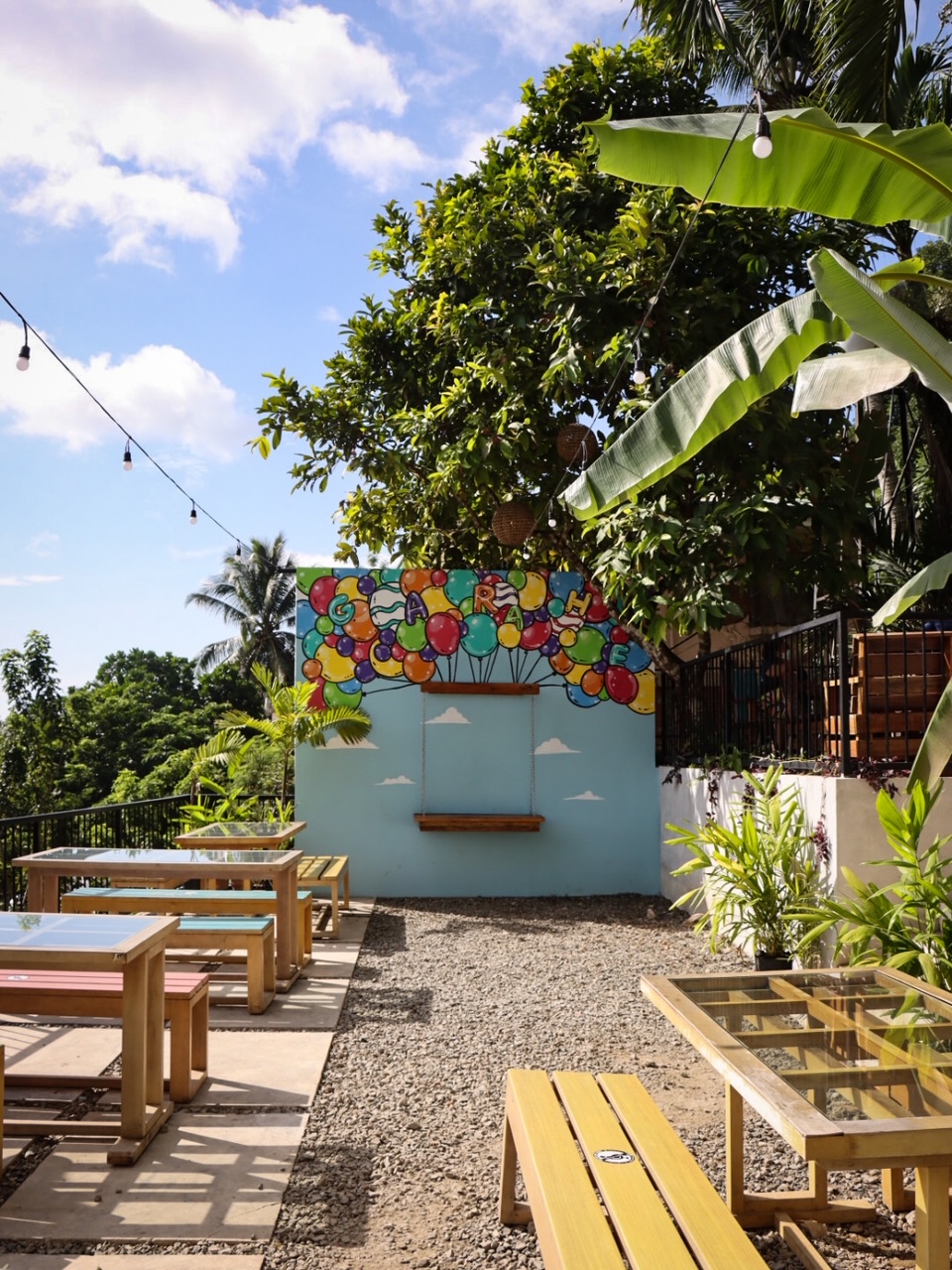 Garahe Busay owner John Dytian said that they came up with the idea of an al fresco restaurant/cafe in late 2020. At the time, Cebu City was already under modified general community quarantine (MGCQ), the loosest quarantine restriction which allows movement for leisure and other non-essential businesses.
Garahe's story
The café owner found an opening in Barangay Busay only in early 2021 and began construction. Busay straddles the boundary of Cebu City and the midwestern towns of Cebu. The cafe officially opened in June – instantly becoming a hit among locals and passersby alike.
"We've just been open for one month. With what's happening now, we've been looking at areas where we could open outdoors because that's what the market needs right now," he said.
Garahe Busay Café has three floors with an expansive view of the mountains and neighboring farmlands.
"There are a lot of development in the Busay area even in Balamban. We'd also want to catch those people, either going up or coming home, so they can drop by and have their meals at Garahe," Dytian said.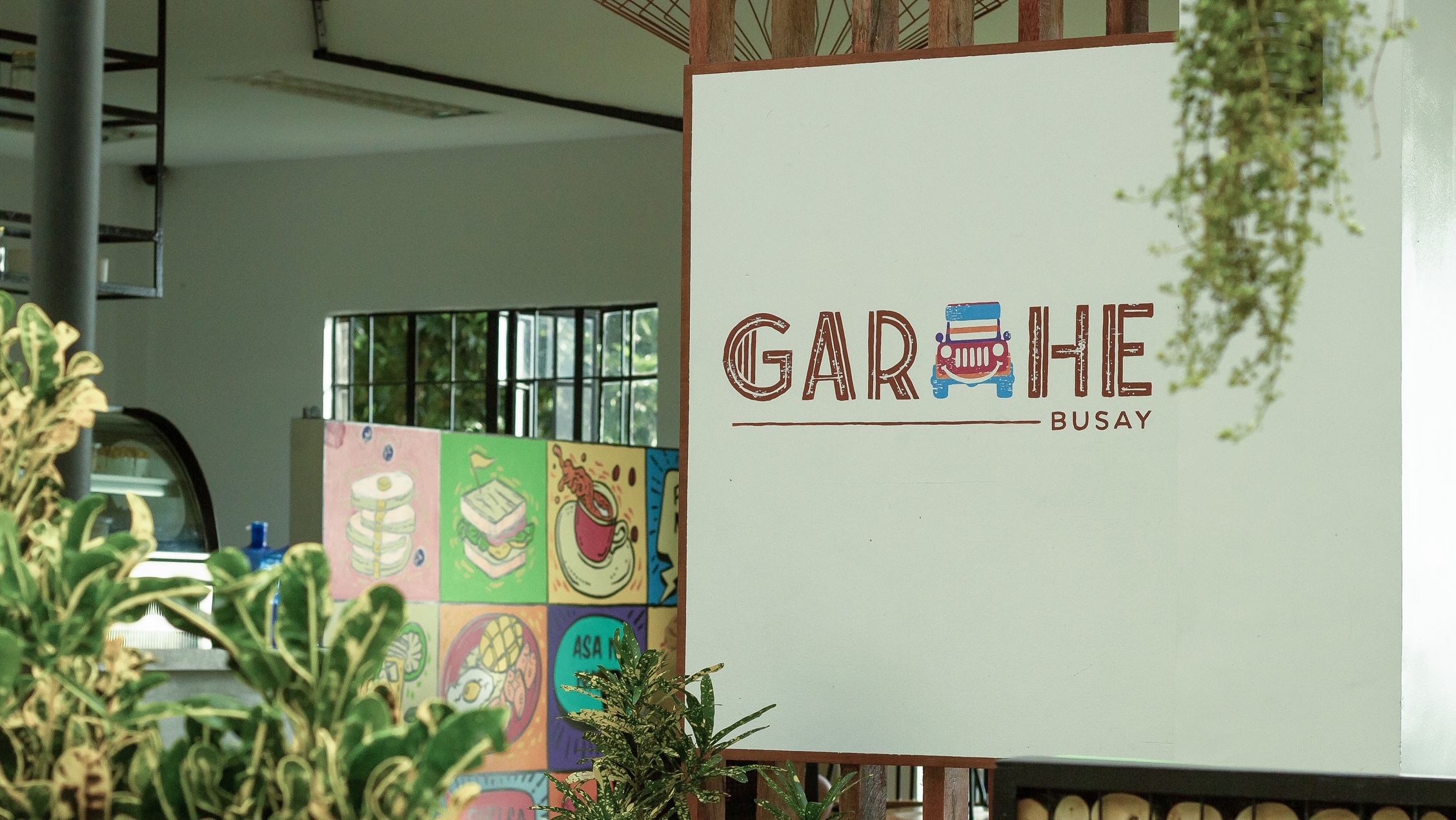 Judging from the number of people who patronize the cafe, Dytian has achieved his vision of creating a nearby sanctuary. Sitting in the cafe early in the morning with coffee in hand, with a view of the mountains, would make people think that they're not in the city but in another mountain village farther into the province.
At night, the café transforms into the perfect spot for intimate dinners or drinks with friends.
Catering to all tastes
For Garahe Busay to be a true haven, it must cater to all tastes. This is the reason why they serve food that one may crave at any time of the day, said Dytian.
"Basically the menu was made so that people could go there any time and they would have something that would satisfy their cravings," Dytian said.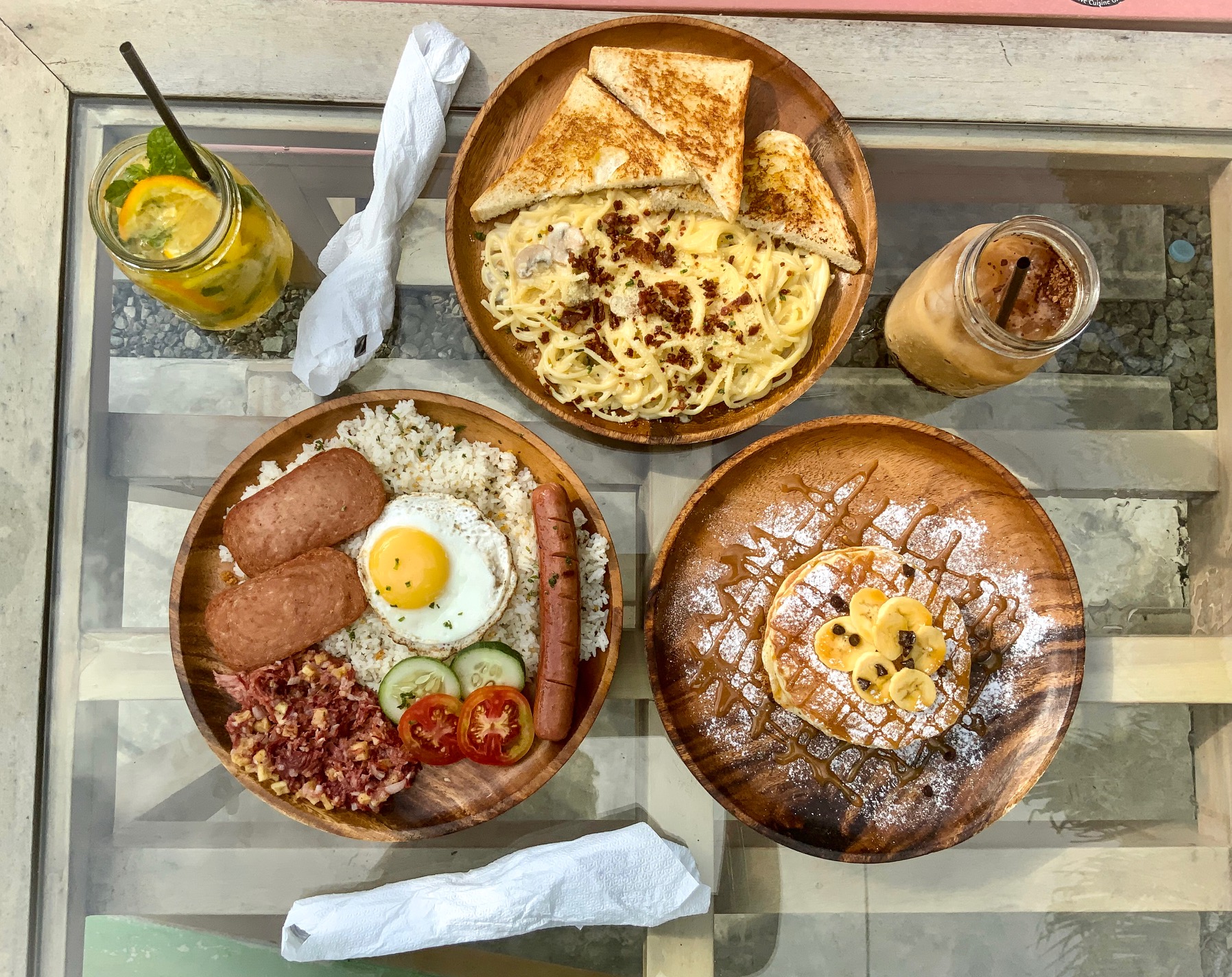 "We've carefully curated it that at any time of the day, you can have something that fits a particular time. At any time of the day, there's something that would satisfy your cravings," he said.
For breakfast, Garahe has pancakes, waffles, and chicken, as well as classic Filipino options. They also have snacks such as sandwiches, pizzas, and even pastries for those who are just stopping for a quick visit. For lunch and dinner, Garahe's menu ranges from pasta dishes to well-loved Sugboanon classics. They even offer "bilao" bundles – a meal package for families and groups of friends.
The café also offers an assortment of smoothies, coffee, and beer.
Garage Busay is open every day from 6 am to 9 pm. Guests can check them out on their official Facebook page. – Rappler.com
Planning to go to Cebu? Use this Klook promo code.