'[N]o matter how much you try to know your partner, there will be surprises when you meet at last'
Rappler's Life and Style section runs an advice column by couple Jeremy Baer and clinical psychologist Dr Margarita Holmes.
Jeremy has a master's degree in law from Oxford University. A banker of 37 years who worked in three continents, he has been training with Dr Holmes for the last 10 years as co-lecturer and, occasionally, as co-therapist, especially with clients whose financial concerns intrude into their daily lives
Together, they have written two books: Love Triangles: Understanding the Macho-Mistress Mentality and Imported Love: Filipino-Foreign Liaisons.
–––
Dear Dr. Holmes and Mr. Baer
I am a regular user of dating apps. I enjoy talking to people there. 
There's one I've developed feelings for. We haven't met yet but I'm worried the chemistry might change when we meet. What do I do? 
Emma
___
Dear Emma,
As most people are by now aware, the internet is both benign and malign. And while meeting people via the internet can be a wonderful way to establish new relationships, romantic or otherwise, it can also harbor people acting under false pretenses. A rich Adonis can turn out actually to be short, fat, bald, and broke. 
You, Emma, will no doubt have taken steps to establish that your dating friend (let's call him Lucio) is not misrepresenting himself in any significant way so you will have eliminated a major obstacle to a successful meeting. In addition you will presumably have used video chatting, so unless your friend is an extremely sophisticated scam artist, when you finally meet he will actually be the person you were expecting. 
The real questions therefore are whether the qualities that attracted you to an online relationship will survive when you meet face to face, and what the impact is of other qualities that were not obvious until then. 
There used to be a time when people wrote letters to each before meeting. Then they added still photos or even videos. The next step was to add telephone conversations, and we have now progressed to conversing online with real-time video links. 
The inherent problem however remains the same. Before you meet, you have only established a connection that is principally theoretical – you share interests, have compatible ideas etc., spiced up by an attraction based on some of your senses – eyes and ears. This may be enhanced by a bit, or even a lot, of cybersex, but ultimately until you meet the person in the flesh, the relationship has not even been put to the test by all your senses. Smell, touch, and even taste can be of vital importance. An attractive smell, for example, can be highly erotic, while the opposite is unlikely to be an asset, to put it mildly, though there will always be people who think otherwise. 
In the final analysis, your first and any subsequent face to face meetings will test all your (and his) preconceptions about your relationship. You will find out in what ways the reality differs from the virtual. These differences may be positive and/or negative, significant or insignificant, but either way they will shape your future as a couple and it is therefore best to be prepared.
You may wish to take an inventory of the pluses and minuses of your relationship. What are the features you most admire, the ones you least admire, and perhaps most importantly what do you not know about your virtual partner that you will now have an opportunity to discover? By the same token, try to put yourself in their shoes and be ready to answer similar questions about yourself. You will then be ready to make the best you can of what lies ahead.
Best wishes – JAF Baer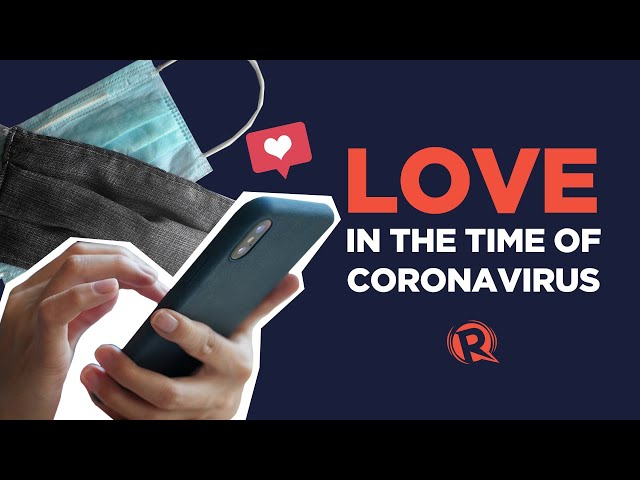 Dear Emma:
Thank you very much for your letter. You write: "There's one I've developed feelings for. We haven't met (other than via a dating app); but I'm worried the chemistry might change when we meet." 
The chemistry will definitely change when you meet and that is a good thing! Mr. Baer has given you several "tips" on how meeting Lucio for the first time could be less of a surprise.  
It will be good if you did many of his suggestions. In fact, until you finally meet in person, it would be even better to do more steps Mr. Baer, others, or you yourself  have thought of,  to get to know who your partner really is.  
If s/he resists such efforts and prefers all your interactions to remain on the superficial level,  it's possibly a clue this person is not interested in anything more than fun and games, which is not necessarily a bad thing.
Please keep in mind, however, that no matter how much you try to know your partner, there will be surprises when you meet at last. If you are truly blessed, there will be surprises no matter how your partner will be for the rest of your lives together.
BUT, I digress.
It is understandable to worry about how your relationship will change once you meet. Among other reasons, your fantasies about the other person might prove unrealistic at best, or his about you, or both. What people try to do when that happens is to take the philosophical route: "Sayang! We didn't  click, BUT that leaves me lots more time and energy to check out if the next possibility will!"
Good luck! — MG Holmes
– Rappler.com