The regional stations have been a staple to locals in regional areas for it has been the network's partner in reaching out to far-flung communities during disaster situations
Typhoon survivors are concerned that the closure of ABS-CBN regional stations would affect disaster response efforts in far-flung areas in times of natural disasters.
Many typhoon survivors in the Visayas and Mindanao have been beneficiaries of consistent and immediate relief operation drives of ABS-CBN's Sagip Kapamilya, through their regional stations.
Sagip Kapamilya, one of the three flagship programs of ABS-CBN Lingkod Kapamilya, works closely with ABS-CBN Regional Stations and local governments to provide the needs of affected communities during disasters.
Ricky Mancera from Sarangani, a survivor of Typhoon Pablo, recalled how food packs from ABS-CBN Soccsksargen helped keep his family afloat.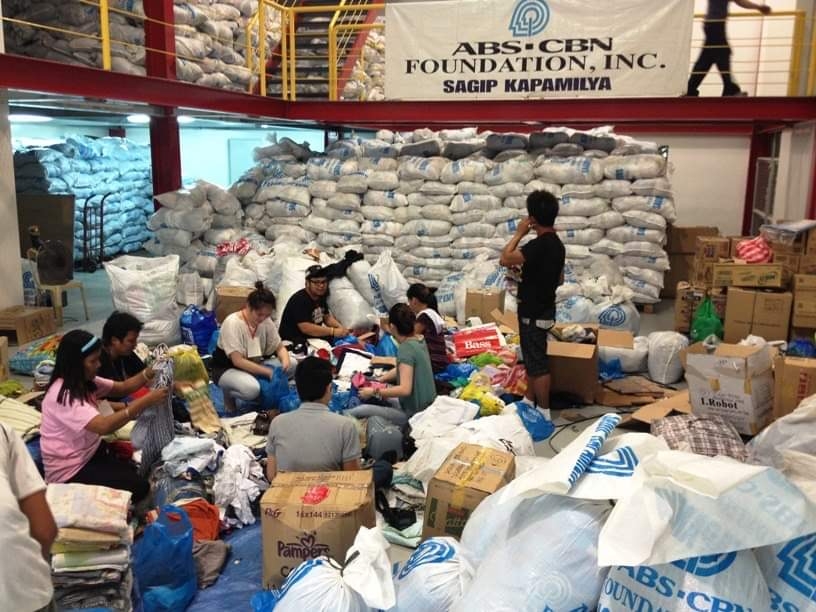 At the height of Typhoon Pablo in 2012, Mancera and his family were left with no choice but to evacuate to higher ground.
ABS-CBN Soccscksargen gave out food packs to families displaced by Pablo, which recorded 274 fatalities in several provinces in Mindanao.
The food packs include rice, noodles, and canned goods – basic items that their local government cannot provide on a regular basis during disasters.
"Feeling ko lang po, hindi na kagaya noon na maibibigay nila 'yung needs ng mga taong nasalanta ng (bagyo). Hindi na nila ngayon ma-proprovide 'yung needs ng mga tao in times of facing disaster," Mancera said.
(I feel like they won't be able to give the needs of the typhoon victims anymore. They won't be able to provide the needs of the people in times of disasters.)
"Hindi kasi sapat ang resources ng local government namin, talagang need ng tulong (mula sa ABS-CBN) para mabigyan ang bawat pamilya," said Mancera.
(The resources of our local government unit are not sufficient. We really need the help that ABS-CBN provides to supply the needs of each family in our area.)
Help rebuild communities
In 2013, Eastern Visayas suffered the devastating brunt of Super Typhoon Yolanda – the strongest storm recorded in the Philippines.
The tsunami-like waves generated by Yolanda wiped out several homes, schools, and buildings, leaving 6,300 people dead and 1,062 missing.
The survivors said that ABS-CBN, together with civil society and government, helped rebuild areas damaged by the super typhoon.
ABS-CBN Sagip Kapamilya, through the help of its regional network, helped rebuild San Fernando Central School in Tacloban, one of the schools leveled by the super typhoon. It was among the first ones to be rebuilt after the typhoon.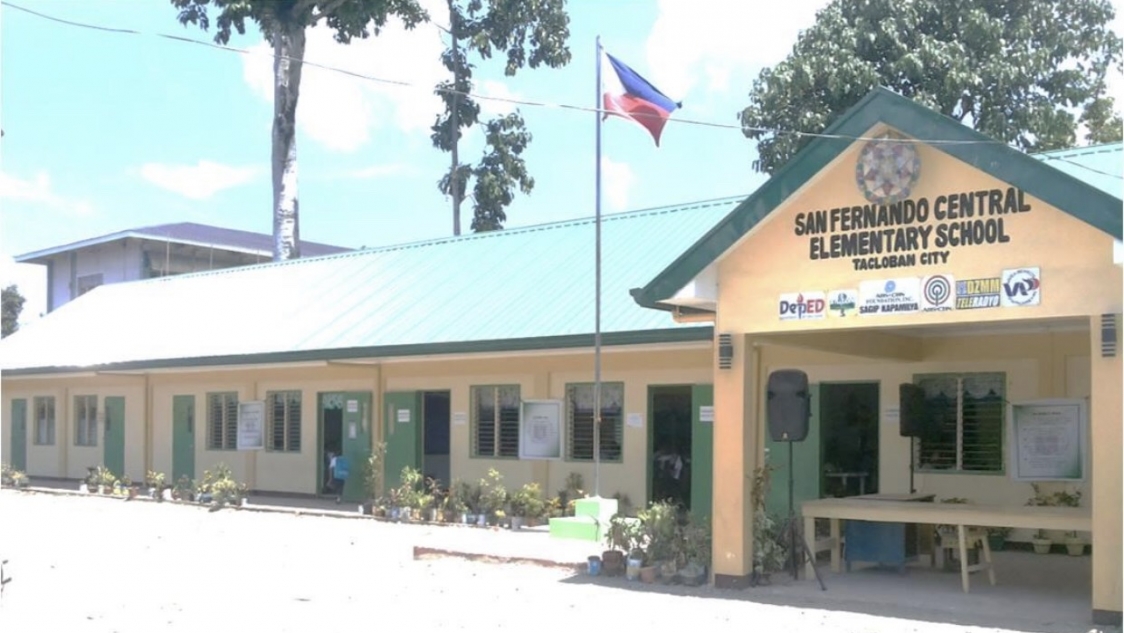 "Right after Yolanda, most of the schools in Tacloban City were severely damaged, like everything parang lahat sira naman (was completely destroyed)," said Yolanda survivor Gabriel Cejas.
"It (school) actually gave hope for the community, not just for the San Fernando area…but also to the whole Tacloban City and the whole Eastern Visayas," he added.
Since then, Cejas said ABS-CBN Eastern Visayas has been conducting disaster preparedness training for typhoon survivors and residents in Leyte.
After Yolanda, the regional network partnered with Radnet5, a volunteer organization for disaster response, to give symposiums on disaster preparedness and response in several barangays in Tacloban City.
Cejas is worried how the closure of the regional officers would affect Sagip Kapamilya's extensive disaster relief efforts.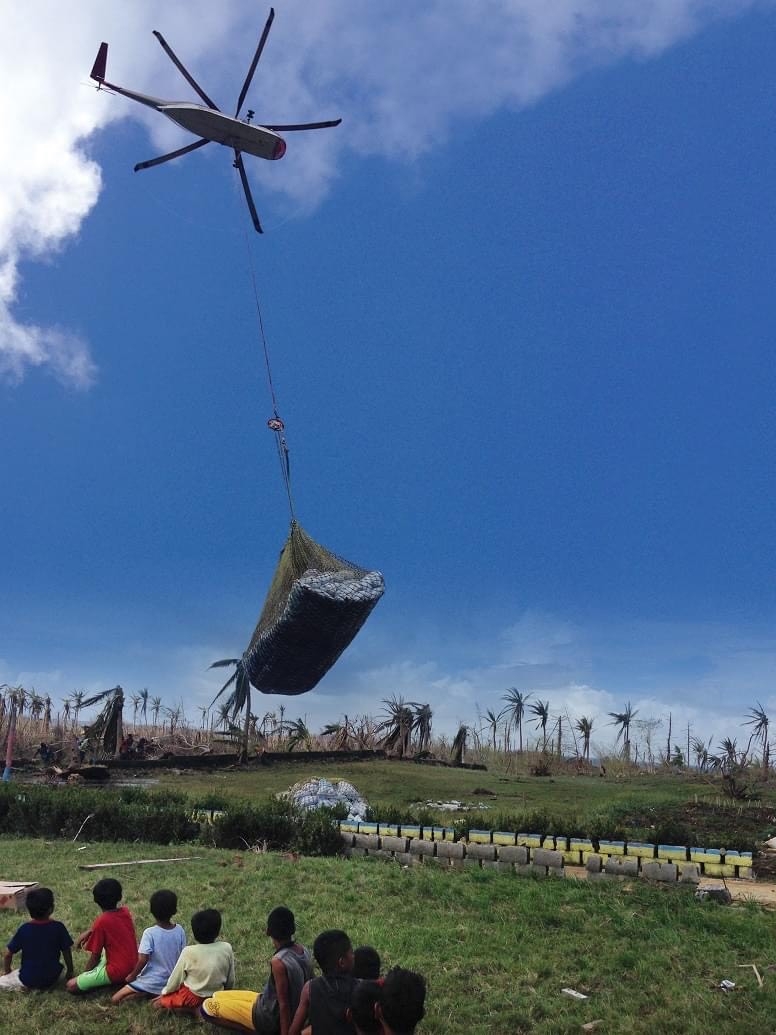 Groundwork adjustments
In an interview with Rappler, ABS-CBN News Public Service Unit Head Rowena Paraan acknowledged the shutdown's effect on the company's disaster response and relief efforts nationwide.
With the loss of the regional stations, Paraan said they have to adjust their groundwork to continue operations.
Prior to the shutdown, regional networks were responsible for coordinating with local government units and identifying beneficiaries in the region.
Even during pandemic when their public service teams were unable to go to densely populated areas because of quarantine restrictions, ABS-CBN extended aid to far-flung communities by tapping its regional group.
Paraan cited an instance when Lingkod Kapamilya partnered with ABS-CBN Bicol to provide safety bags containing basic items to affected families.
"Because may COVID nga, 'yung Sorsogon province may policy sila na huwag magpapasok ng nanggagaling ng Manila. So tinulungan kami ng regional [station] paano siya ma-turnover sa local barangay nang hindi namin kailangan pumunta doon," Paraan said.
(Because of coronavirus restrictions, Sorsogon province imposed a policy banning the entry of those coming from Manila. So the regional station helped us turn over the items to the local barangay so we don't need to go there personally.)
Now, Paraan said they have to do this on their own.
"Hindi ka hihinto dahil nawala sila (You won't stop because they're no longer there) but at the same time, the work is really going to be much harder without them…. 'Yung mga (That) granular information, you don't get that from Manila, you get that from people in that area," said Paraan.
With limitations due to both the shutdown and pandemic, ABS-CBN News Public Service forwards their donations now to local government units instead of giving them directly to affected residents in remote areas.
One less reliable news source
As ABS-CBN had the widest network nationwide, many residents in remote areas tuned in to the network for the latest news.
When the National Telecommunications Commission ordered the closure of ABS-CBN in May, some residents in Samar did not anticipate the impact of Typhoon Ambo since the network's free TV and radio were not available.
According to University of the Philippines Diliman Journalism Professor Danilo Arao, shutting down the network deprives residents in remote communities of information.
"[It] is largely ignored, especially by those who aren't media literate enough, that ABS-CBN is in a unique position to disseminate information in areas that cannot be reached by other media organizations…. That's why, there is that real deprivation of information," said Arao.
The network's regional stations were key news sources in their areas, as they spoke the language of their host communities.
"When talking about disasters, you need community journalists to report on such issues for the simple reason that they are more familiar with the area and that they have familiarity with the language. In communication, we all know that we have to communicate in a language that your target audience would be in a best position to understand," Arao said.
With the closure of these regional networks, Mancera and Cejas now brace for the effect of the loss of reliable news sources should a calamity hit their province.
Mancera said it would be more difficult for them to acquire information in times of disasters as most residents rely on ABS-CBN in Sarangani.
"Hindi kagaya noon na it's easy to access news and information sa tv kasi nafi-filter ng ABS-CBN at TV Patrol Socksargen ang mga updates tungkol sa mga nangyayari," he said.
(Unlike before when it's easy to access news and information on TV because ABS-CBN and TV Patrol Socksargen filters the updates about what's happening.)
With the absence of the regional stations, there are now limited options for people, as not everyone has the means to access alternative platforms such as radio and social media.
"Even though ma-access namin siya online, mahirap pa rin po kasi hindi lahat sa amin may cellphone. Kagaya ngayon, we are facing pandemic po, hindi po namin alam kung ano ang nangyayari within our region kaya nabibigla na lang kami na tumataas ang cases ng COVID," said Mancera.
(Even though we can access it online, it's still difficult because not all of us have a cellphone. Like now, we are facing a pandemic. We don't know what's happening within our region; that's why we were surprised when COVID-19 cases shot up.)
Cejas also noted that ABS-CBN Eastern Visayas did a better job to transmitting information to remote areas in Samar that local radio stations could not reach.
With the shutdown of regional stations, ABS-CBN News began sending reporters to cover communities and far-flung areas. They also turned to hiring stringer correspondents in regional areas to cover the news outside Metro Manila.
This, however, is still difficult to accomplish given the restrictions and limited movement due to the pandemic.
"It's not the best time to lose your regional stations," said Paraan.
'Ang pagtulong, hindi kailangan ng prangkisa'
Despite the limitations that they are facing, Paraan said that the ABS-CBN News Public Service Unit will continue operating their Lingkod Kapamilya drives – to provide public service to Filipinos in regional areas.
"Yung pagtulong sa kapwa, hindi mo naman kailangan ng prangkisa. So tuloy-tuloy pa rin iyon (You don't need a franchise to help those in need. This will continue)," Paraan said.
On August 28, news and public service programs of ABS-CBN Regional aired their final broadcast, following the denial of the network's franchise renewal application. – Rappler.com