This is AI generated summarization, which may have errors. For context, always refer to the full article.
Alluding to an imaginary Filipino hell, Kikomachine Komix' tells the story of how 'demons' are trained to use disinformation on social media to torture people
Kikomachine Komix, a comic strip created by Manix Abrera that usually features nameless characters in day-to-day situations, has taken part in the media literacy conversation.
In his comic strip "Social Media Department of Hell," Abrera tackles how demons train themselves in using disinformation on social media to torture humanity.
In the story, demons are being taught how to use photo manipulation, write sensational headlines, and cite inexistent sources to make their "fake news" effective.
The demons also conduct an "icebreaker" after a long day of "trolling."
Another strip in the series that details the required readings of the demons, like Miscommunication Theories for Dummies and The Elements of Bad Grammar – parodies of popular books.
This comic series were commissioned by the Foundation for Media Alternatives (FMA) under the Initiative for Media Freedom (IMF), a five-year program implemented by Internews and funded by the USAID with the support of the American people.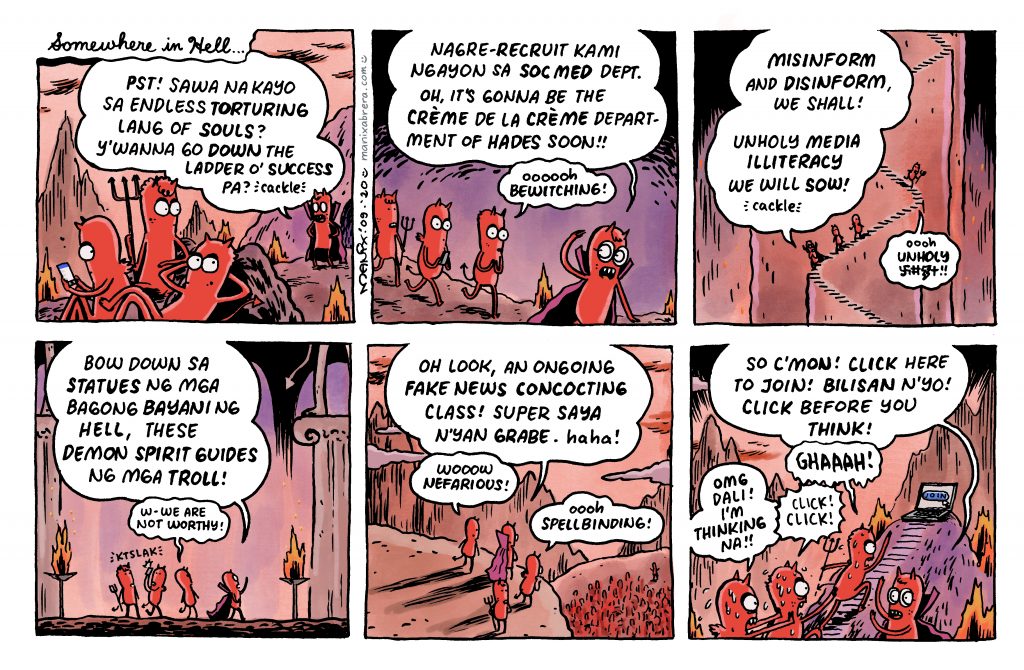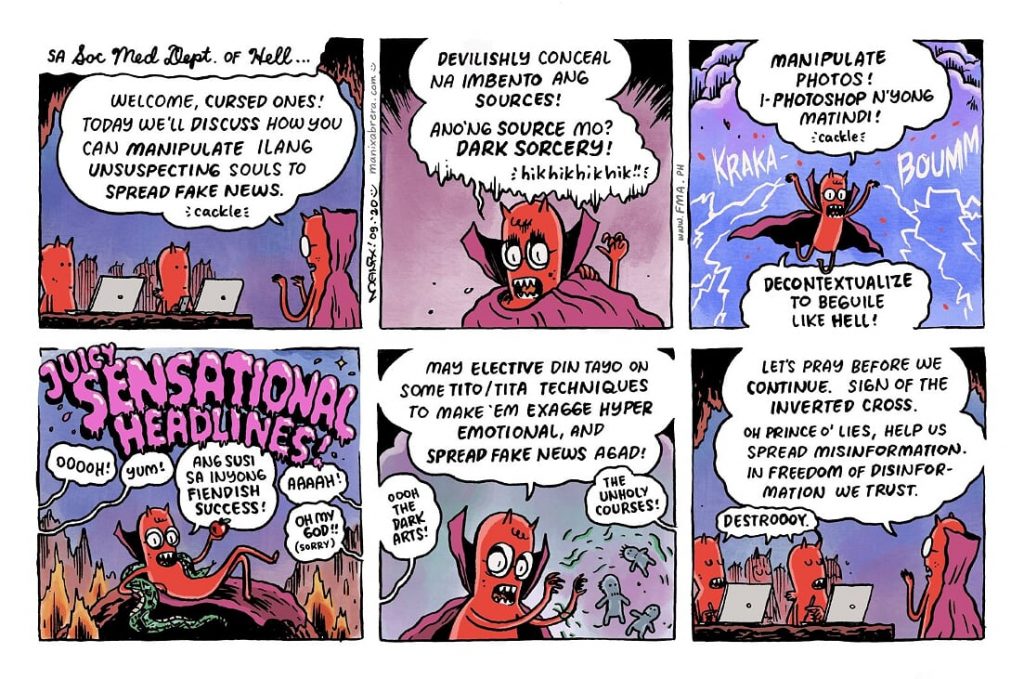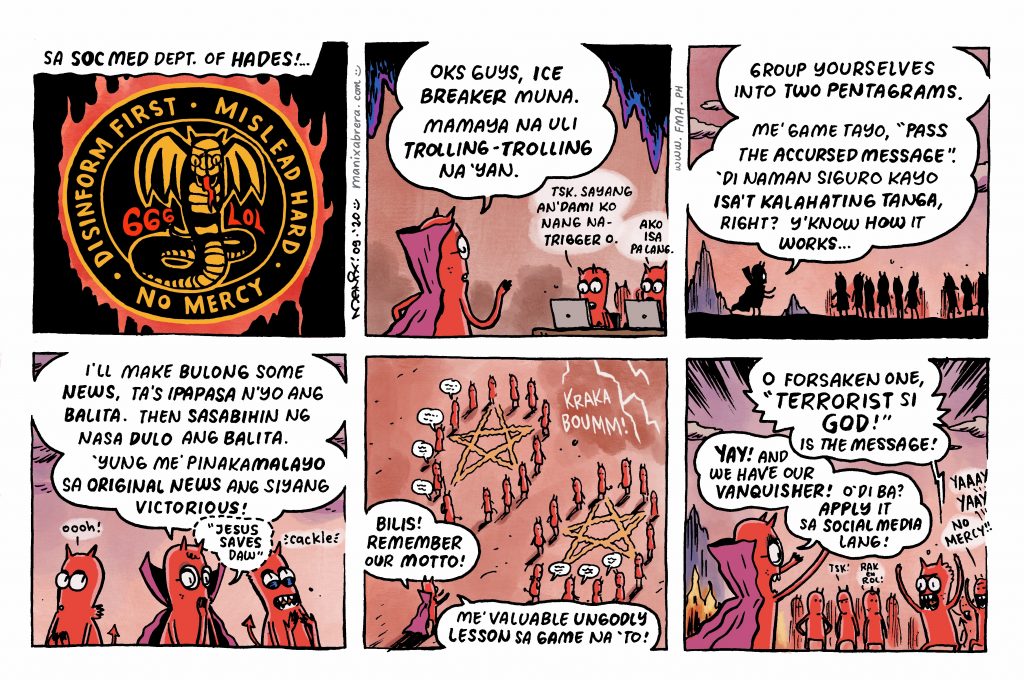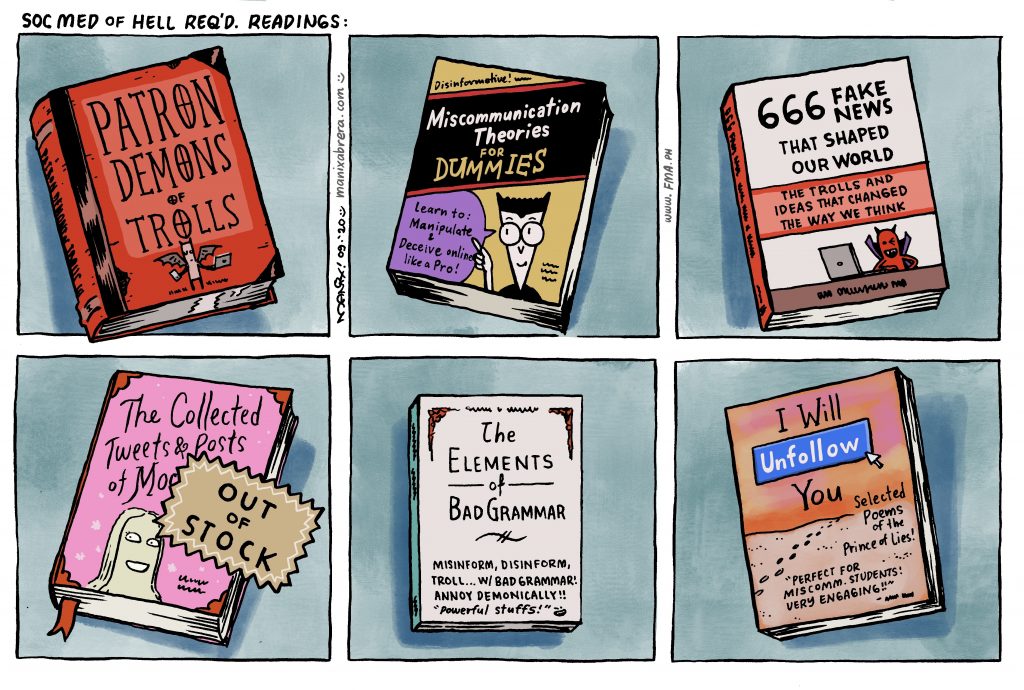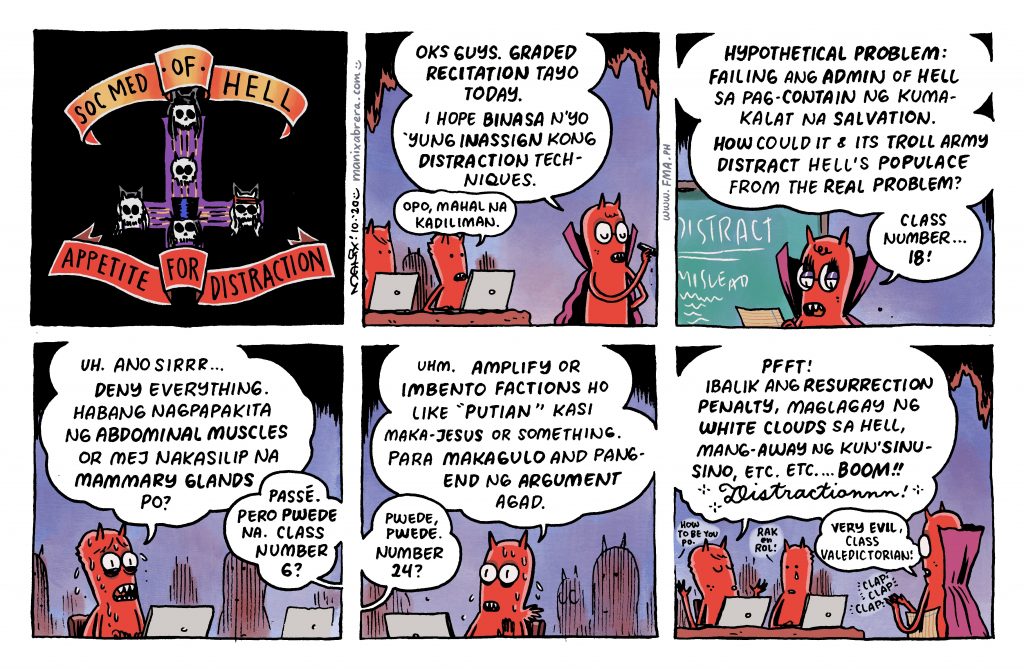 Kikomachine Komix appears daily, Monday to Saturday, in the Philippine Daily Inquirer, its home since its first publication in 2001. The comic strip has been compiled in 12 books published by Visprint.
The name "Kikomachine" was derived from Abrera's band "Kiko Machine," which was directly inspired by the character "Kiko Matsing" from the hit Filipino kids' show Batibot.
The relatability of Abrera's work draws out from the "simple" things that are happening around him that most people tend to overlook, drawing much love and attention from Filipinos. – with reports from Jeff Winxin Collado/Rappler.com