Filipinos continue to show support for ABS-CBN by leading simultaneous protests in parts of the country
Echoing calls to defend press freedom, Filipinos from various parts of the country refused to stay silent as they took to the streets on Saturday, July 18, to protest the shutdown of ABS-CBN.
From Cebu to Subic, noise barrages sprouted nationwide on Saturday, nearly a week after the House of Representatives rejected the network's franchise renewal.
The National Union of Journalists of the Philippines (NUJP) encouraged even those at home to participate online to show their indignation.
Metro Manila
In Metro Manila, enraged supporters and employees of the shuttered network held a noise barrage and motorcade that passed through several cities before ending up at the ABS-CBN compound in Quezon City.
Several of the network's biggest stars, including actress Angel Locsin, also joined the protest to urge others to speak out on the ABS-CBN shutdown.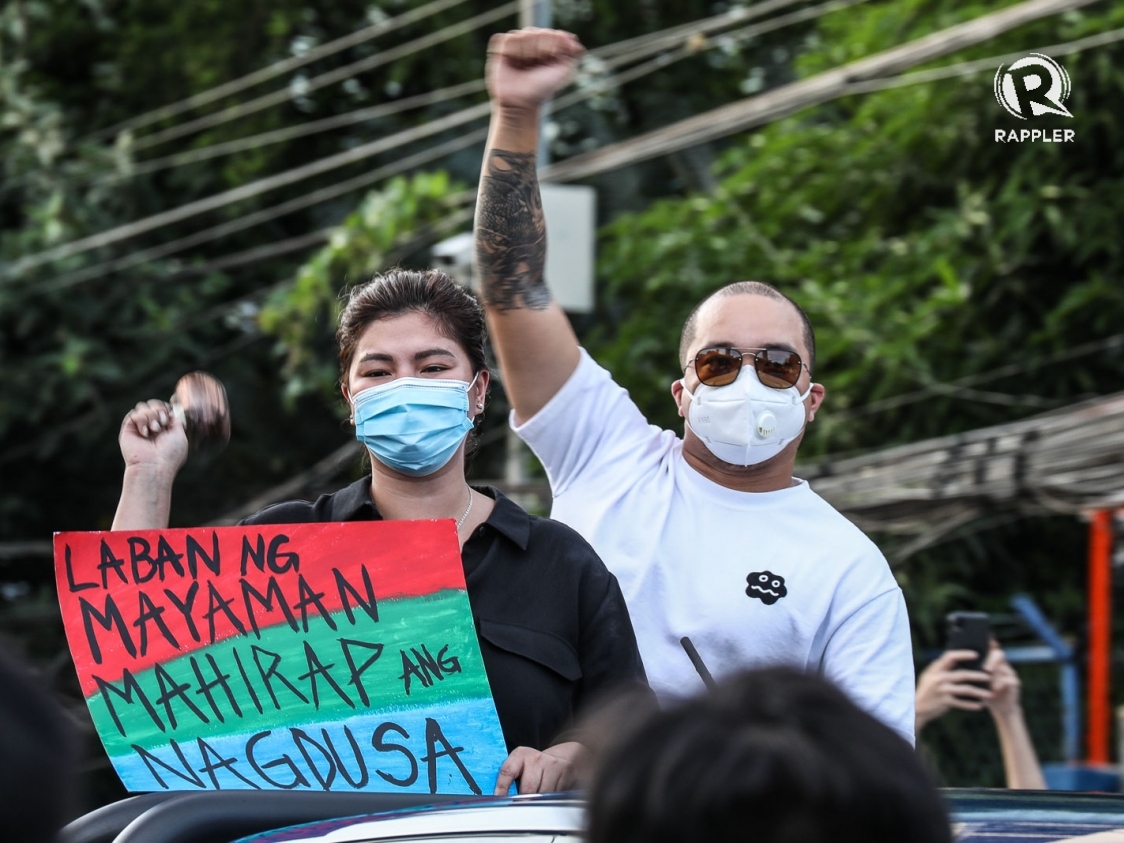 Subic
Meanwhile, Subic-based journalists and NUJP members wore shirts with messages such as "Defend press freedom" and "Stop the media attacks" as they staged a lightning rally in front of the Inang Laya Monument at Subic Bay Freeport.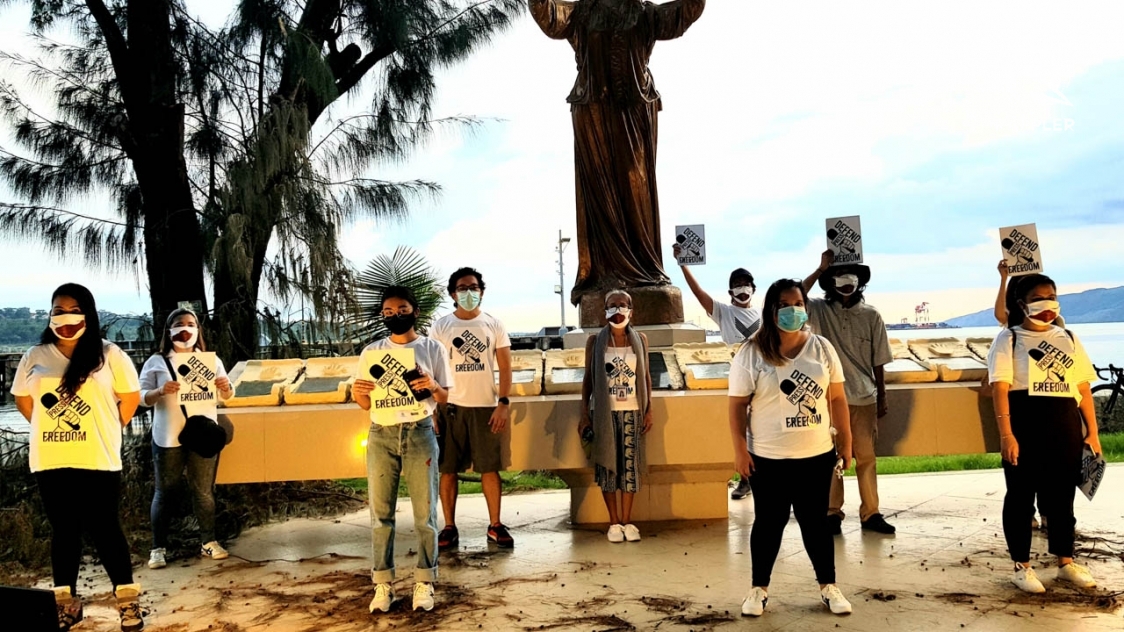 Cebu
In Mandaue City, various ABS-CBN employees and supporters lamented during a noise barrage in front of the ABS-CBN Cebu headquarters the huge loss of jobs for Filipinos who are already struggling in the middle of the coronavirus pandemic.
The rejection of the franchise renewal has pushed the shuttered network to implement a retrenchment program and shut down all its regional stations. By August 31, these stations will no longer be airing programs. The layoffs will also take effect on the same day.
"We're very sad and very disappointed with this government. They had no shame in telling us to sell ourselves or even kneel to them," TV Patrol Central Visayas anchor Leo Lastimosa said in a mix of Cebuano and English. "We have workers, elderly, who have kids, who have loans, and duties at home. Nothing is sure of what will happen to them after August 31."
Many of the workers of the regional station were seen sobbing and mourning "the loss of press freedom," while others continued to beat their instruments louder in anger against the Duterte administration.
"We were crying [in the office] with some of our workmates. We can't even hug each other because of COVID," DJ Chixie of MOR Cebu 97.1 said. "Anxiety kicked in since May 5. I hope everyone understands why we're feeling this way. People will tell us to move on but now is not the time for that."
The same sentiments were echoed by reporter Joworski Alipon during his live speech.
"It's not easy looking for a job, especially when half of your life you grew up in service here. This is what you're used to. This gave you income for the longest time and why? Because the company cared. Which is why we never left," Alipon said.
"Even if the infrastructure closes, our service continues. Our Kapamilya spirit lives on."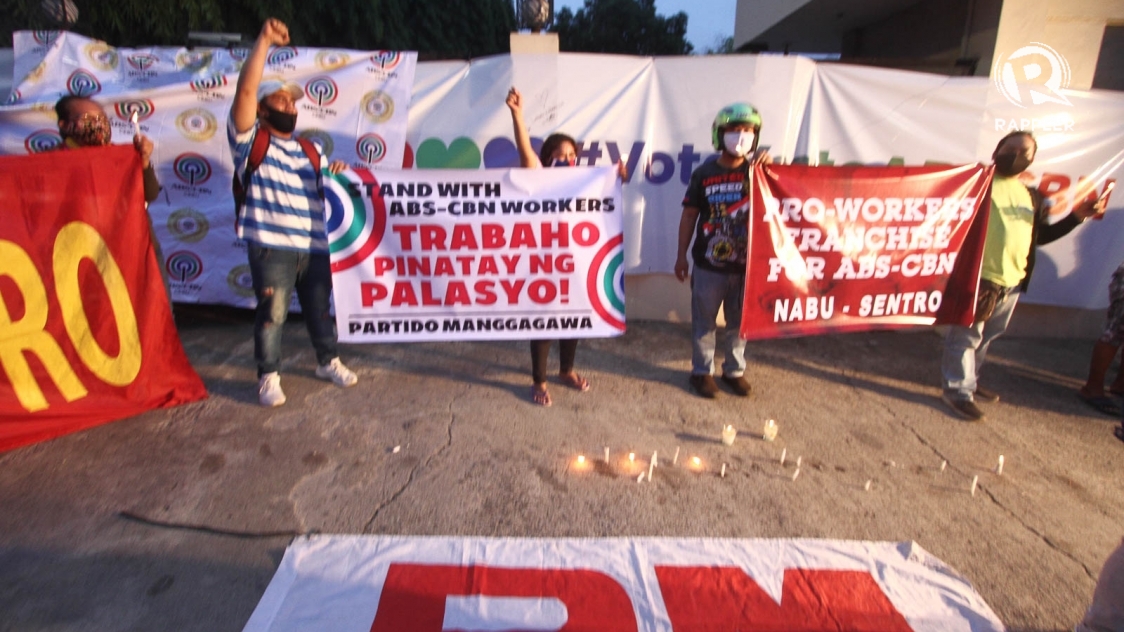 Bacolod City
In Bacolod City, concerned citizens occupied major thoroughfares to show their support for ABS-CBN.
Around 100 vehicles passed along 26th Lacson Street, where the ABS-CBN Bacolod Broadcasting Complex is located, for a noise barrage, motorcade, and solidarity rally.
Drivers honked in support while passengers waved their hands and clenched their fists in the air. They were greeted by cheers from more than 100 street protesters, who mobilized in front of the local TV station for the solidarity rally late Saturday afternoon.
Journalists, the youth, and cause-oriented groups joined the rally, along with ABS-CBN workers.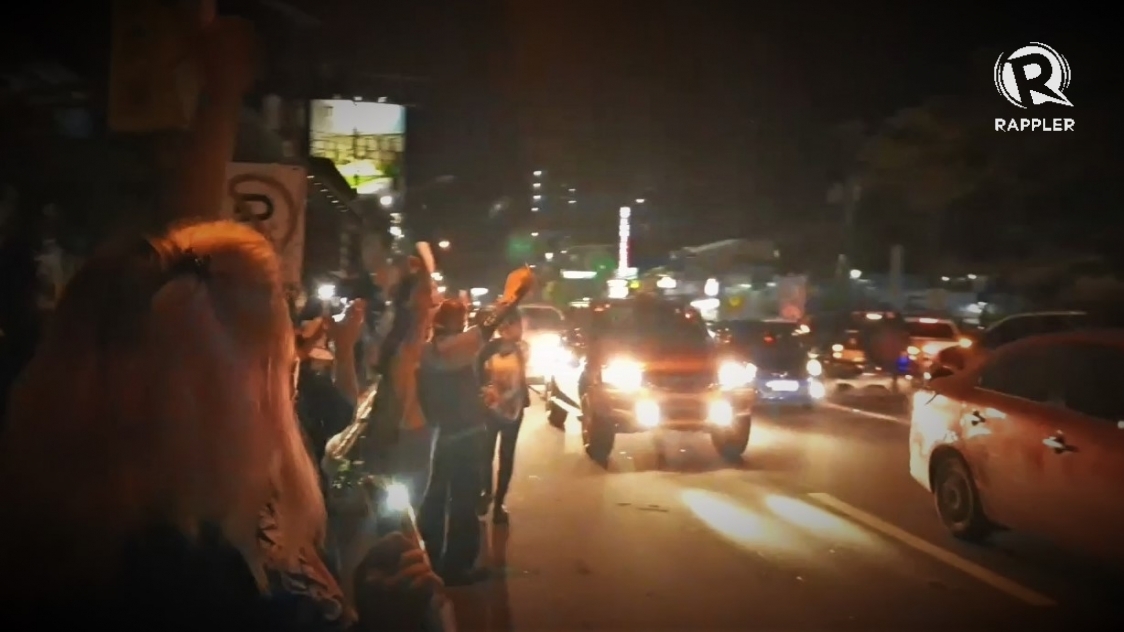 For ABS-CBN Bacolod, its 81 workers will lose their jobs by the end of August.
"This is our fate," said Romeo Subaldo, ABS-CBN Bacolod news chief. "Pila kami kabulan gina torture adlaw-adlaw. Subong na semana nabatian namon ang pinakamalain na balita sa kabuhi namon, na wala na kami trabaho habang gapadayon ang pandemic. Maano kami?"
(In the past months, we were tortured every day. This week, we heard the worst news in our lives: that we will lose our jobs while there is still a pandemic. What will happen to us?)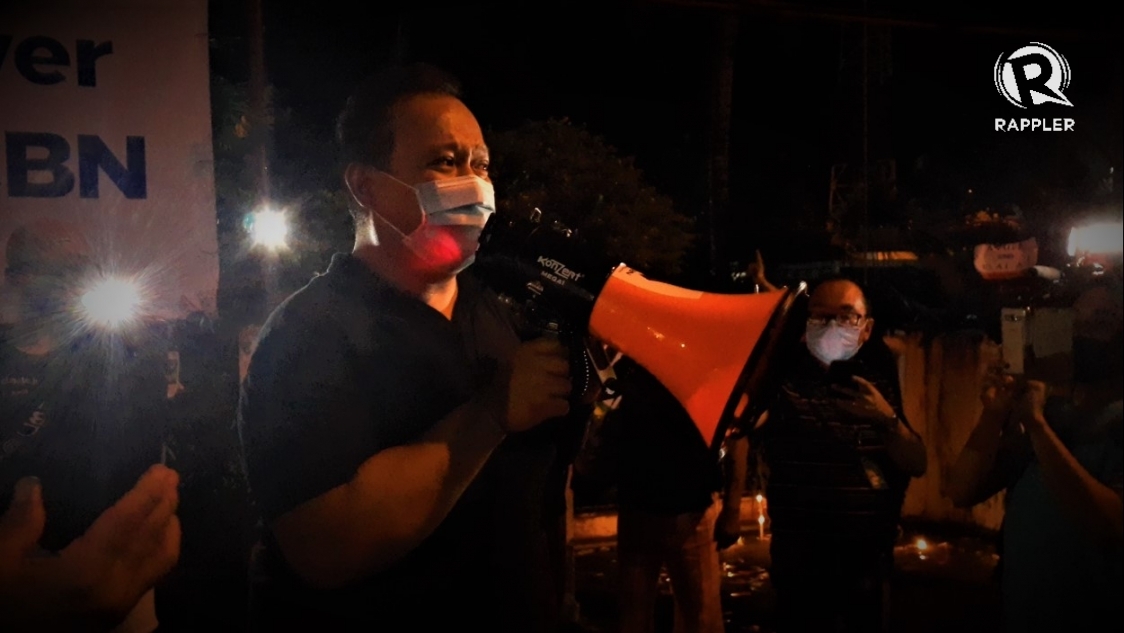 General Alliance of Workers Association secretary-general Wennie Sancho called the 70 lawmakers who voted to reject ABS-CBN's franchise renewal "legistraitors" and blamed them for being behind "terrible labor oppression."
"It is a treachery to the cause of the workers because the employees of ABS-CBN were humiliated, oppressed, and impoverished as a result of the franchise denial," he said.
Prior to the noise barrage and motorcade, the Diocese of Bacolod held a "Rosary for Democracy" to show support for ABS-CBN.
Bacolod Bishop Patricio Buzon, who read the official statement of the diocese, said the denial of ABS-CBN's franchise application has silenced a major source of information for the people and compromised their constitutionally guaranteed right to information on matters of public concern.
With the shutdown, many towns which have nonexistent or unreliable internet will be losing a major source of information and entertainment during the pandemic. (READ: In rural areas of Cebu, ABS-CBN the only information source for some families)
"The diocese is convinced that our democracy is being imperiled. If left unchallenged, our country can retrogress to tyrannical rule," the bishop said.
Buzon reminded elected representatives that they are duty-bound to uphold and protect the rights of the people and secure the common good of the nation.
"We have been through the dark and cruel days of tyranny. If we stand and speak up now, our children do not have to go through it," he said. – with reports from John Sitchon, Randy Datu, and Marchel Espina/Rappler.com