The Armed Forces of the Philippines says 'personnel who are responsible will be held to account'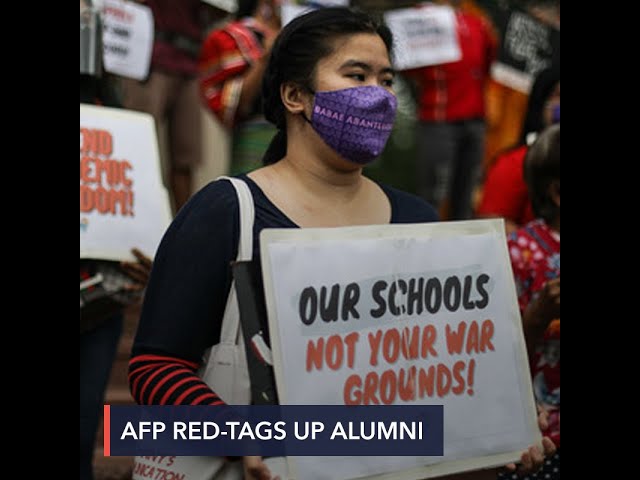 The Armed Forces of the Philippines (AFP) apologized for releasing a list that wrongfully red-tagged alumni of the University of the Philippines (UP), and launched an internal probe on Sunday evening, January 24.
"We sincerely apologize for those who were inadvertently affected by inconsistencies regarding the List of Students who joined the NPA (Died or Captured) that was posted in the AFP Information Exchange Facebook account," its statement read, which was posted on Facebook.
The post was from the AFP Civil-Military Operations Office or J7, and announced that it has begun an "internal investigation" on how the list got published.
"Personnel who are responsible will be held to account," the AFP said.
Defense Secretary Delfin Lorenzana earlier called the mistake "unpardonable."
Why does this matter?
The military released the names of 27 people without proper vetting, possibly putting their lives in danger amid a government crackdown on communists.
At least 7 of those named in the list joined a virtual briefing on Saturday, January 23, where they denounced the post. They are also considering filing a cyber libel complaint.
The military committed the gaffe despite vowing to be thorough with its validation processes as rights groups and lawyers warned of a trigger-happy implementation of the recently signed anti-terror law.
The law allows for the detention of people on mere suspicion without a warrant for as long as 24 days. – Rappler.com