Justice Secretary Menardo Guevarra defends the new round of NBI probe: 'Case files turned over to us just a few months ago'
The Commission on Human Rights (CHR) called as a superfluous process the new round of investigation of 50 drug war death cases that was the result of the Department of Justice or DOJ's second review report.
"The National Bureau of Investigation [NBI] could have been part of the review panel at the onset to save time and effort. To pass it on to NBI for yet another round of investigations appears to be redundant or superfluous," CHR Commissioner Karen Gomez Dumpit told Rappler on Thursday, October 7.
Justice Secretary Menardo Guevarra announced on October 3 that the hyped DOJ drug war review has found potential criminal liability in 50 cases of deaths during police anti-drug operations, involving 150 policemen.
But instead of filing criminal complaints, the DOJ endorsed the cases to the NBI for another round of case buildup. The NBI is part of the review panel, but was excluded in the examination of the original 52 case files shared to them by the Philippine National Police (PNP) five years after keeping files secret.
Because the DOJ's report was not public, there was no certainty when these deaths happened, and who they involved.
"The process should be expedited, families of victims have waited too long to access justice. Some cases have gone cold and the longer the investigation takes, it will be harder to prosecute," said Dumpit.
Justifying the layered process, Guevarra told Rappler: "The PNP case files were turned over to us for examination just a few months ago."
Dumpit said the CHR has not been involved in the drug war review, even though Guevarra mentioned the commission to the United Nations Human Rights Council (UN HRC).
"We have not seen nor participated in the two reports that have been reported by DOJ to media," said Dumpit.
UN Human Rights High Commissioner Michelle Bachelet said during the UN HRC's 48th session Thursday: "I encourage publication of the panel's findings so its work can be evaluated."
"As I've said before, we shall disclose the contents of the second partial report. Just wait a little," said Guevarra.
No participation
Whenever pressed what CHR's participation would be, as he had promised, Guevarra would say they would tapped as middlemen to bridge witnesses to the panel and move the investigations forward.
But Dumpit said they have not been informed what cases are in need of witness participation which the CHR could help with.
"It is going to be difficult to bring families to DOJ without knowing the particular cases we can work on. This has to be on a case by case basis," said Dumpit.
Malacañang has insisted that there was no need for the International Criminal Court (ICC) to investigate the drug war because the justice system was working.
However, there is hardly any proof of a working justice system because there are no complaints filed yet as a result of the DOJ drug war review.
Bachelet said the fact that the ICC already opened an investigation "brings into sharp focus the issue of the ability and willingness of domestic mechanisms to produce clear and measurable results."
There have been 7,000 people killed in legitimate police operations, and an estimate of 20,000 including deaths by vigilantes.
The PNP, when it transitioned to its new chief Guillermo Eleazar, was supposed to share all its case files to the DOJ but President Rodrigo Duterte's national security concern trimmed the data-sharing to only 52. (One turned out to be non drug-related, the other turned out to have no death involved.)
CHR also has no access to these raw case files.
There is pressure on the UN HRC to strengthen its resolution on the Philippine human rights crisis, with its move to offer mere technical assistance slammed as soft and even "shameful," according to former UN special rapporteur Agnes Callamard, now chief of Amnesy International.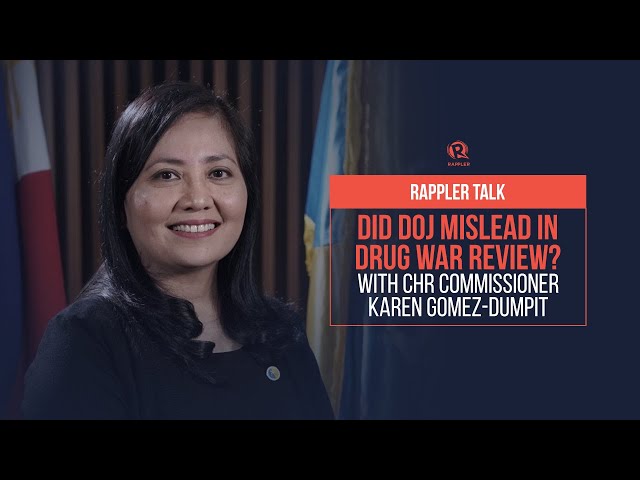 – Rappler.com