(1st UPDATE) Police Master Sergeant Hensie Zinampan is caught on video pulling Lilybeth Valdez's hair and shooting her in the neck
A policeman shot and killed a 52-year-old woman in a store in Quezon City on Monday evening, May 31, in a case caught on video that prompted the Philippines' police chief to order the filing of a murder complaint.
Police Master Sergeant Hensie Zinampan, who appeared to be drunk, pulled Lilybeth Valdez's hair and shot her in the neck, killing her instantly, according to the family. The incident happened in Fairview, Quezon City, at around 9 pm on Monday.
The shooting was captured on video by the victim's grandson. Valdez was buying in the nearby store when Zinampan approached and killed her, the victim's grandson told Rappler.
The incident comes a month after Valdez's son, on May 1, figured in a fistfight with the cop. Since then, Zinampan started to threaten their family.
Zinampan was arrested and turned over to the Criminal Investigation and Detection Unit of the Quezon City Police District on Tuesday, June 1. Philippine National Police Chief Police General Guillermo Eleazar ordered the filing of a murder complaint and an administrative case against him.
Almost a week ago, on May 24, a cop also killed an 18-year-old man with special needs in Valenzuela City. The police said the victim was arrested for illegal cockfighting and scuffled with a gunfight that led to his death.
However, the victim's family said he has autism and was afraid of cops.
Test case
Valdez's case is expected to test Eleazar's promise to punish erring cops in his 6 months as PNP chief.
A similar incident hounded his predecessor, Debold Sinas, when Police Senior Master Sergeant Jonel Nuezca shot and killed 52-year-old Sonya Gregorio and her 25-year-old son Frank in Tarlac. The incident was also captured on video and went viral.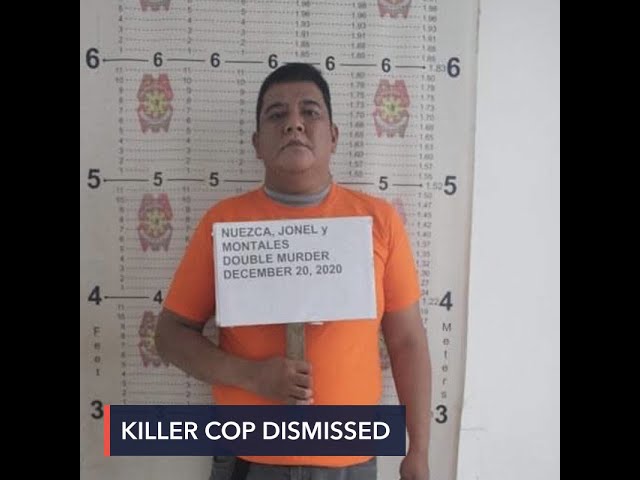 Nuezca was dismissed and charged with two counts of murder, but Sinas stirred controversy by cautioning witnesses against taking videos and uploading them online. – Rappler.com