Incomplete information hinders Philippine health officials from concluding how the Hong Kong passenger, who had traveled from Manila, got the new variant of COVID-19
It remains unclear how and where the Hong Kong passenger who had travel history from Manila got the UK variant of COVID-19 as Hong Kong authorities have not responded to any queries from the Department of Health (DOH) as of Wednesday, January 6.
The case became more complicated after the DOH said that the new variant of COVID-19 – believed to be more contagious than the original variant of SARS-CoV2 – has not reached Philippine shores yet.
This was after the results of the genome sequencing done by the Philippine Genome Center (PGC) came out Wednesday morning, which showed that none of the 305 samples it tested had the new variant.
In a virtual press briefing on Wednesday, Health Undersecretary Maria Rosario Vergeire said that they have been contacting the International Health Regulations (IHR) focal point of Hong Kong for further details on the matter, but they have not received any response until now.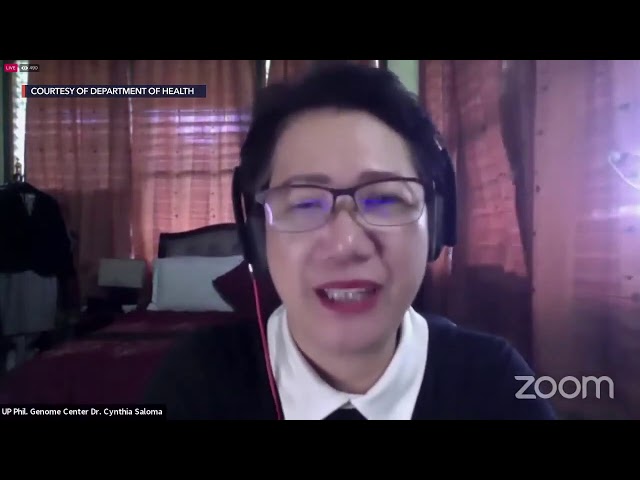 "That's why we called the Western Pacific Regional Office and they gave us the direct line of the Ministry of Health, and now we're still trying to call," she added.
Vergeire said that they were able to get the flight manifest of Philippine Airlines flight PR 300, where the Hong Kong passenger was aboard, from the Bureau of Quarantine, and they found out that there was a total of 40 passengers on that flight.
"Based on the profile we have right now, she is a 30-year-old female. We still don't know the nationality because even in the presscon of the Hong Kong authorities, they didn't say she is a Filipino. They just said that she came from a flight in Manila," she said.
Hong Kong health officials on Tuesday said they have detected 4 cases of the new variant in their country. Among the cases is the 30-year-old female Hong Kong resident, who returned from Manila on December 22 via PR 300. She has been tagged case 9003. (READ: Hong Kong detects new COVID-19 variant in passenger from Manila)
Negative result
Vergeire disclosed in the briefing that they were able to trace two females from the flight who are 30 years old. Both of them tested negative for COVID-19 before they left Manila on December 22. She added that these passengers have no longer been picking up their phones since they were first contacted on Wednesday morning.
How did it happen? Dr Edsel Salvana of the health advisory technical working group said that it is difficult to conclude the circumstances of the infection now since they only have limited information.
"Kung nakuha niya sa Hong Kong? It depends on the timing. Kasi ganito lang 'yun: kung may nakuha siyang negative test noong December 22, it takes 3 to 5 days bago siya mag-positive again. And if nag-test siya sa Hong Kong after December 27, it is more likely na doon niya nakuha yon," Salvana said, adding that there have been reported cases of the new variant there.
(Did she get it from Hong Kong? It depends on the timing. If she tested negative on December 22, it would take 3 to 5 days before she could test positive again. And if she got tested on December 27, it is more likely that she contracted the virus in Hong Kong.)
"Otherwise, these are just speculations because it might be just now that she tested positive while in Hong Kong," he explained.
The new COVID-19 variant known as B117 was first detected in the United Kingdom in September.
The detection of the new variant has pushed countries to tighten borders anew as a precautionary measure. (READ: Philippines bars travelers from countries with cases of new COVID-19 variant) – Rappler.com