The 1989 UP-DND Accord prevented state forces from entering the state university without notifying the school administration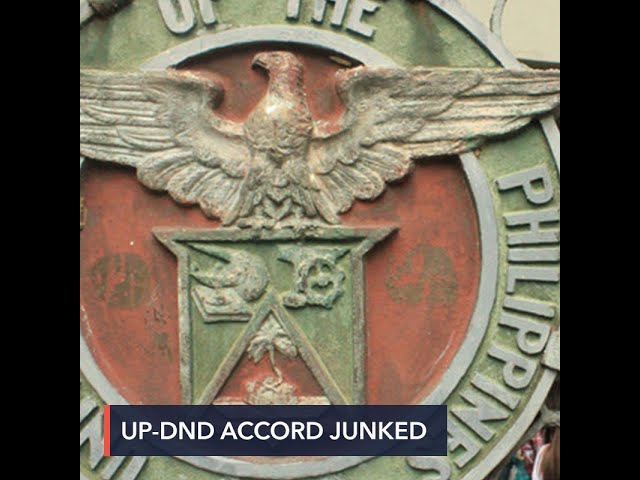 The Duterte administration through the Department of National Defense (DND) ended the government's decades-long accord with the University of the Philippines (UP) that prevented state forces from entering its campuses.
In a letter dated January 15, DND Secretary Delfin Lorenzana said the accord was "terminated or abrogated effective this date."
The accord, signed in 1989, prevented state forces from entering UP campuses without notifying the university administration. If the termination is implemented, this means police and military can enter UP campuses freely.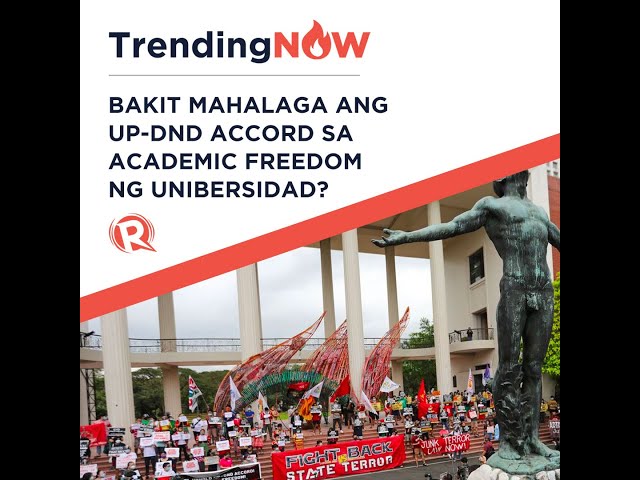 The termination comes at a time when protests have been restricted by the pandemic and the Duterte government's antagonistic treatment of demonstrators.
The Duterte government's reason
Lorenzana justified ending the accord by citing reported in-campus recruitment activities of the Communist Party of the Philippines and the New People's Army – which the Duterte government declared as a terrorist organization as it cracks down on activists and critics.
"This department intends to remedy this situation by terminating or abrogating the existing agreement in order for us to perform our legal mandate of protecting our youth against CPP/NPA recruitment activities," Lorenzana said in his letter.
Lorenzana said the government will not start an outpost or station in the campus.
A blow to activism
The UP campuses have been a refuge for student activism since the 1980s. This was a result of a long history of student disappearances and killings that took place within the vicinity of the campuses during the time.
With the termination, the Duterte government further shrinks the space for protest, which rights defenders have repeatedly flagged as under siege with the President's strongman rule. – Rappler.com