'May kilala ba kayong Marcos na umatras? Wala sa ugali namin,' Bongbong Marcos tells voters in Batangas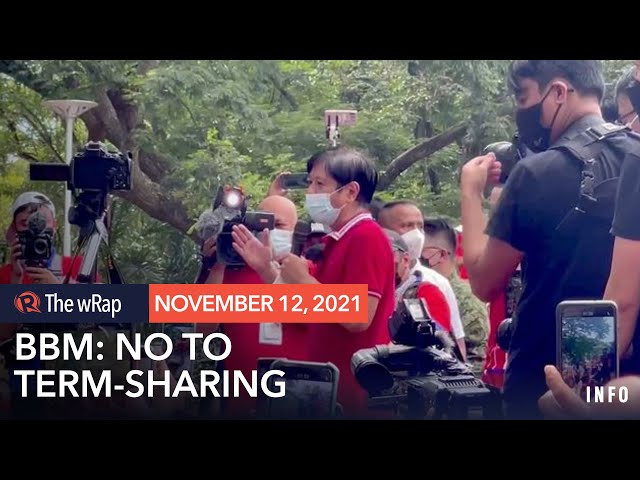 The son of dictator Ferdinand "Bongbong" Marcos Jr is "running for president full stop," and should he win, he will not share his one-time six-year term with anybody even if it's with presidential daughter Davao City Mayor Sara Duterte.
"You will have to amend the Constitution [for term-sharing]. I don't think that's a possibility," said Marcos on Friday, November 12, adding that term-sharing "is not a good formula for stability."
Marcos was asked about term-sharing during an event in Batangas City after Lakas-CMD co-chairman and Quezon Governor Danilo Suarez floated an option for him and Sara to share the presidency.
Sara switched to Lakas CMD on November 11, fueling speculations of a national run. This put Marcos in the middle of the political drama and prompted questions such as if he would be willing to slide down to vice president so Sara can run for president. Marcos has already filed his certificate of candidacy (COC) for presidency, but this COC is now the subject of a petition for cancellation before the Commission on Elections.
"I'm running for president full stop… I cannot answer for other people, what their plans are, what PDP will do, I can only answer for myself and my answer is I am running for president," said Marcos.
The Constitution does not provide for term-sharing for presidents. If the president can no longer serve, the constitutional succession is vice president, then the Senate president or the House Speaker.
Even if Sara is the vice president, Marcos said term-sharing is not "going to be advantageous to the government, to the people."
"If the policies of the country change every three years even maybe not all even if some, then there is no stability and that's my problem with that," said Marcos.
Marcos said he and Sara did not get to talk about politics, or any other issue in depth, during the wedding on Thursday, November 11, in Cavite of Senator Bong Revilla's daughter, where they were paired up as principal sponsors.
Speaking on stage in Batangas to his supporters, Marcos said he will definitely not slide down from a presidential run.
"May kilala ba kayong Marcos na umatras? Wala sa ugali namin (Do you know a Marcos who backed down? That's not us.)" said Marcos.
Marcos' mother Imelda backed down from the presidential race in 1998 with just two weeks before the elections. It was Joseph Estrada who eventually won the presidency that time.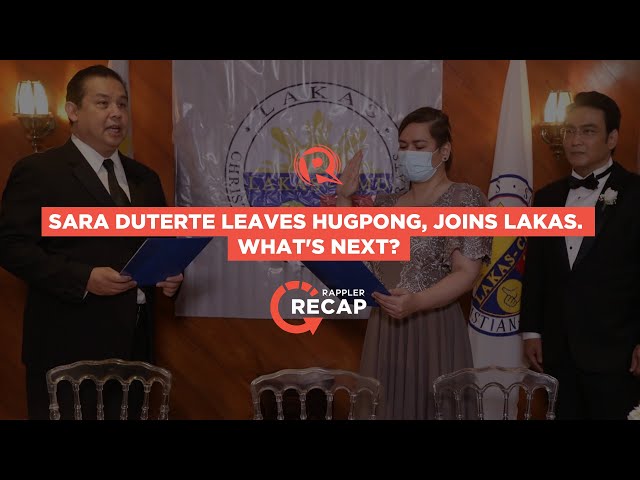 – Rappler.com