The Commission on Elections says it can find ways to ensure the safe conduct of polls on May 9, 2022, despite the COVID-19 pandemic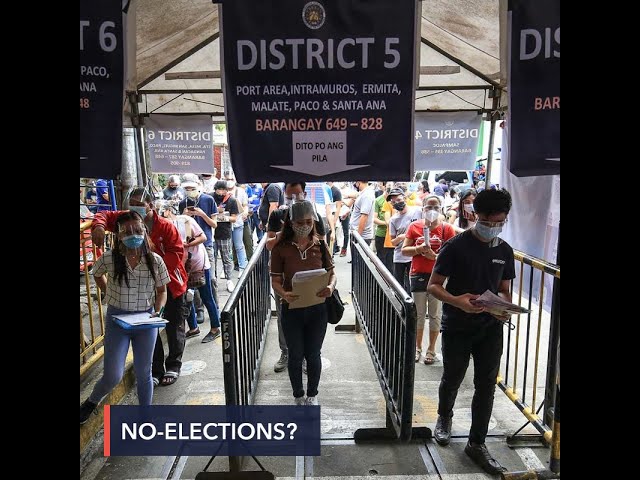 The Commission on Elections (Comelec) asserted it is unlikely for the 2022 national elections to be postponed, but warned the public against politicians and interest groups who would push for such an agenda.
In a Rappler Talk interview airing on Monday, May 10, Comelec spokesman James Jimenez said the poll body also does not see the need to exercise its power to suspend elections because of the COVID-19 pandemic.
"They should be worried about people pushing for a 'no-elections scenario.' But whether or not a 'no-elections' scenario is likely to happen, we are very firmly in the 'it is unlikely to happen' category," Jimenez said.
In a tweet on Monday, Jimenez stressed: "No. The 2022 national and local elections won't be postponed or canceled. There is no way of framing or asking that question that will make it reasonable or give you a different response."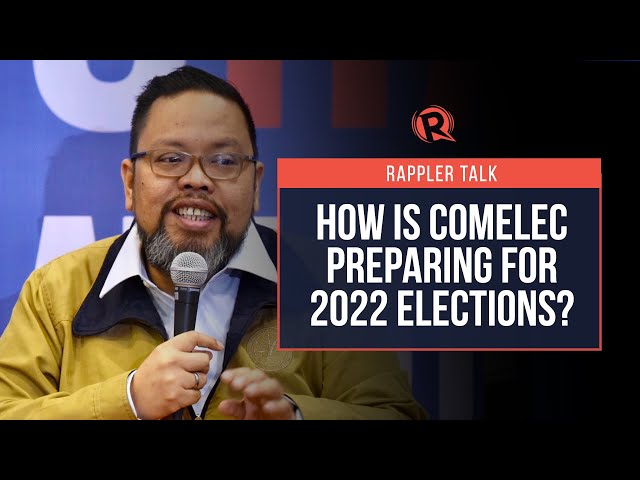 The Omnibus Election Code states that elections can be postponed – but not canceled – only for "any serious cause such as violence, terrorism, loss or destruction of election paraphernalia or records, force majeure, and other analogous causes of such a nature that the holding of a free, orderly, and honest election should become impossible."
The 1987 Constitution is also clear – "unless otherwise provided by law, the regular election for President and Vice-President shall be held on the second Monday of May."
Duterte allies in Congress have, time and again, floated a "no-elections" scenario for various reasons, including the supposed fear of Filipinos to vote due to the COVID-19 pandemic.
Critics have warned that "no-elections" proposals only serve to tighten the administration's grip on power and allow President Rodrigo Duterte to extend his presidency. Duterte has insisted, however, that he is not interested to remain his office after his term ends in June 2022.
Case of India
In the Rappler Talk interview, Jimenez also allayed fears that the Philippines could follow in the footsteps of India, where mass gatherings prior to elections aggravated the country's COVID-19 surge.
He said that unlike India, the Philippines can find a way to ensure the conduct of events during the election season.
"Some people's concerns about India which is grappling with a virus surge, that happened afterwards. It is a consequence of holding the elections. But more importantly, it's not a consequence of holding elections per se, but a consequence of the behavior of politicians participating in the elections," Jimenez said in a mix of English and Filipino.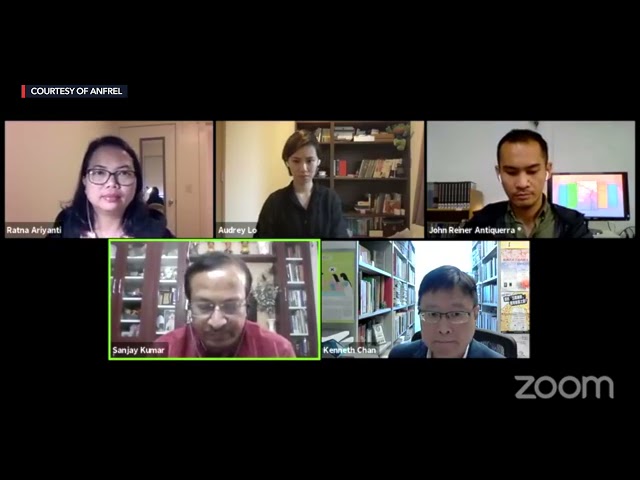 In India, even Prime Minister Narendra Modi promoted and attended full-scale campaign sorties with blatant disregard for COVID-19 health protocols.
"Even from the basis of the comparison, it doesn't make sense. We can secure the elections, we can keep it safe, so there is no need to postpone the elections," Jimenez added.
Over 60 million people are poised to participate in the 2022 national elections, the first to be conducted in the Philippines against the backdrop of a global health crisis. – Rappler.com