Quezon City 5th District congressional bet Rose Nono Lin is a known close associate of the President Duterte's controversial former adviser, Michael Yang
Lakas-CMD has withdrawn its certificate of nomination and acceptance (CONA) for Quezon City 5th District congressional aspirant Rose Nono Lin, who resigned from the party after being linked to the anomalous pandemic contracts the government forged with Pharmally Pharmaceutical Corporation.
In a statement on Friday, November 19, Lakas-CMD said it revoked Lin's CONA after she resigned from the party on Thursday, November 18. 
"After receiving her resignation letter, the Party regional chair for the National Capital Region communicated to the Commission on Elections (Comelec) today the Party decision to withdraw or revoke the Certificate of Nomination and Acceptance issued to Ms. Lin," said Lakas-CMD.
Lakas-CMD's NCR regional chairman and Quezon City 1st District Representative Onyx Crisologo informed the poll body after the revocation of Lin's CONA, which in effect would her make an independent candidate in the 2022 elections. 
Lin is the corporate treasurer and an incorporator of Pharmally Biologicals Incorporated, an alleged sister company of Pharmally Pharmaceutical Corporation that cornered over P10 billion worth of pandemic contracts under President Rodrigo Duterte.
State auditors and the Senate blue ribbon committee investigating the have since flagged various anomalies in these contracts – from overpriced and expired face shields sold to the government, to possible tax liabilities of the business executives involved in the scandal. 
Lin went viral online after claiming in one blue ribbon hearing that an P8.8-million worth Lexus vehicle just magically appeared in her garage. 
Rappler's investigations also showedt that Lin is a close business associate of President Rodrigo Duterte's former adviser Michael Yang, the financier and guarantor of Pharmally, who has been linked to the illegal drug trade. 
Lin is in fact an incorporator or officer at all seven companies in Yang's network scrutinized by Rappler. She is president of three of these firms.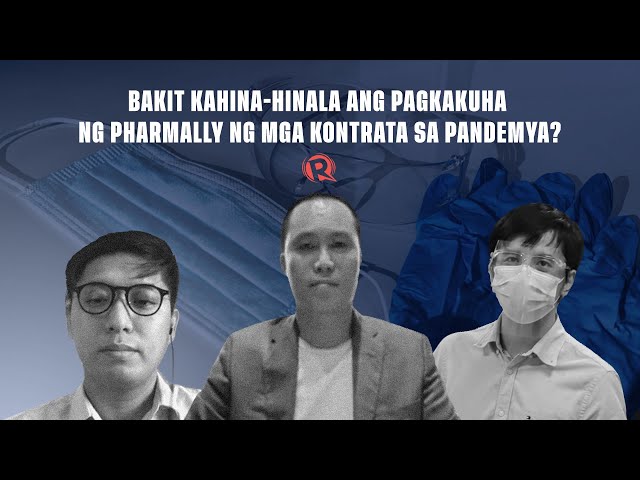 Lin and her husband Lin Weixiong, also an associate of Yang, started a POGO firm named Xionwei Technology Company during the Duterte administration.
Lin is the president of Xionwei, which was registered as a Philippine corporation in August 2016, or just two months after Duterte was sworn in as president.
Lin Weixiong is believed to be the same person as the drug suspect named in the now controversial intelligence report by veteran anti-drug operator Eduardo Acierto.
He bears some resemblance to Allan Lim, a drug personality whom the intelligence report alleged worked with Yang to bring shabu into the Philippines.
But Duterte, who ran and won on an anti-drug campaign in the 2016 elections, was quick to dismiss Acierto's intelligence report that mentioned Lin Weixiong.
The President has also been defending Yang and other government officials embroiled in the Pharmally scandal, turning his anger towards the Senate instead.
Duterte barred Cabinet officials from attending the blue ribbon hearings, a move senators are now challenging before the Supreme Court. – Rappler.com