Detained senator Leila de Lima asserts 'it's a moral imperative as it is an issue of elemental justice' to withdraw the fabricated charges against her
Senator Leila de Lima – the most high-profile political detainee under the Duterte administration – asserted that it is a "moral imperative" for the new president in 2022 to order the justice department to withdraw the charges against her.
De Lima has been detained for nearly five years now over what human rights critics in the Philippines and abroad describe as trumped-up drug charges.
"If Duterte is no longer president, it's a moral imperative as it is an issue of elemental justice for the new president to order his Department of Justice to withdraw the charges that Duterte's DOJ fabricated against me," De Lima wrote in a series of letters read for the first time during the pilot episode of Rappler's new political show, On the Campaign Trail , with John Nery on Wednesday, November 3.
"Otherwise, he or she will be a party to the fabrication and injustice, as I hold everyone in the DOJ who has participated in my prosecution a party to this most dishonorable and corrupt enterprise of knowingly persecuting an innocent person," she added.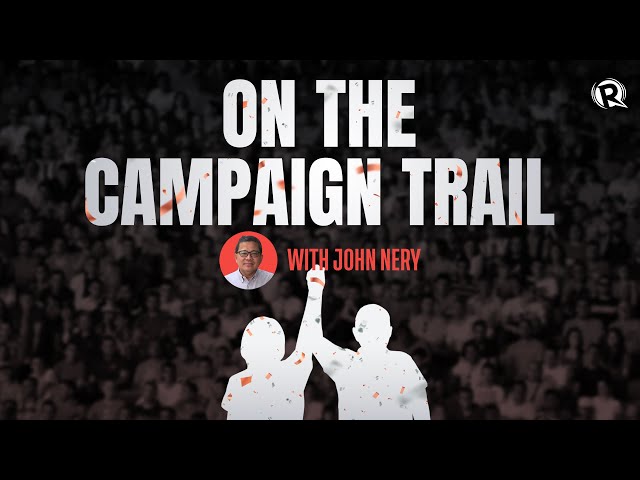 De Lima was reacting to presidential aspirant and Manila Mayor Isko Moreno's statement in September that he won't order the DOJ to withdraw the charges against De Lima if he wins the presidency.
"Who's going to say she's guilty or not? It's not up to me, it's the court. Can she avail such constitutional rights? She should," Moreno had said.
Reelection bid
De Lima is hoping to secure a second term in the Senate, but her reelection bid is an uphill battle.
In 2016, the odds were in her favor as part of the administration ticket. This resulted in her securing the 12th Senate slot with 14.1 million votes.
But if the 2022 elections were held in September 2021, she would place 30th to 36th in the crowded race, according to a Pulse Asia survey. While 99% of respondents were aware of her, only 7.3% said they would vote for her.
She agreed that is mainly due to the Duterte administration's systemic demonization of her.
"I am known as a villain, a devil woman," she lamented.
"[But] I continue to enjoy solid support from five million Filipinos who, no matter what Duterte threw at me, still believe in me and what I fight for," De Lima added. Her lawyer explained the five-million figure was based on their team's computation of her base.
De Lima is running as part of the senatorial slate of presidential aspirant and Vice President Leni Robredo. She reiterated she has no qualms running alongside Richard Gordon, who played a key role in De Lima's crucifixion in 2016.
Campaigning behind bars
De Lima said creating campaign videos from detention is the most feasible option she has to woo voters in the 2022 elections.
"It is the courts of Muntinlupa that will decide as to the extent of how I can campaign. Granting me furlough to campaign is definitely out of the question," De Lima wrote. "I am hopeful that they will allow me to produce campaign videos from jail. That is the most I can expect."
Her lawyer Dino de Leon said De Lima's camp eyes filing a motion so the courts would allow the opposition figure to shoot campaign materials behind bars.
Nery also asked whether De Lima would try joining a public forum covered by media, similar to the late democracy icon Benigno "Ninoy" Aquino Jr.'s appearance in the television show, Face the Nation in 1978, when he ran for a parliamentary seat from his prison cell.
De Lima said she is not ruling out such a possibility, while acknowledging the hurdles for that to materialize.
"It will be an extraordinarily brave judge who will go against [President Rodrigo] Duterte and allow me to fully campaign, even if from prison only," she noted.
De Lima has been detained in a Camp Crame facility since February 24, 2017 for allegedly conspiring to run a drug trafficking ring inside the state penitentiary.
Her continued detention has attracted crucial support from US senators and United Nations human rights experts.
De Lima has been one of Duterte's fiercest critics since he was mayor of Davao City. She had led a probe into extrajudicial killings in Duterte's hometown and had also overseen an inquiry into the President's drug war. – Rappler.com