(1st UPDATE) The often underestimated Leni Robredo has learned from the opposition's mistakes in 2019. She is ready to upset even her own allies if it means a win in 2022
Leni Robredo was so close to foregoing her presidential bid in the 2022 elections that she was ready to face the wrath of her own supporters.
"I was already there," a pink-clad Vice President told journalists matter-of-factly on October 8, a day after she formalized her candidacy for the highest post. "My decision just changed last week. It would have been the easiest thing for me not to run."
Robredo held out until the 11th hour in a last-ditch effort to build an alliance with other presidential aspirants. She would have been content with just being a convenor for the united opposition.
But she had non-negotiables. Analysis by her team also showed that, even if she would drop out of contention, there was no guarantee her votes would be secured for whoever she was going to endorse as president.
And, of course, there were the lingering concerns that the fence-sitters in the crowded presidential ring would later turn out to be another Duterte-in-the-making.
In short, a confluence of events and her sense of duty ultimately left her with no choice but to run for president. "It was the right thing to do," said Robredo.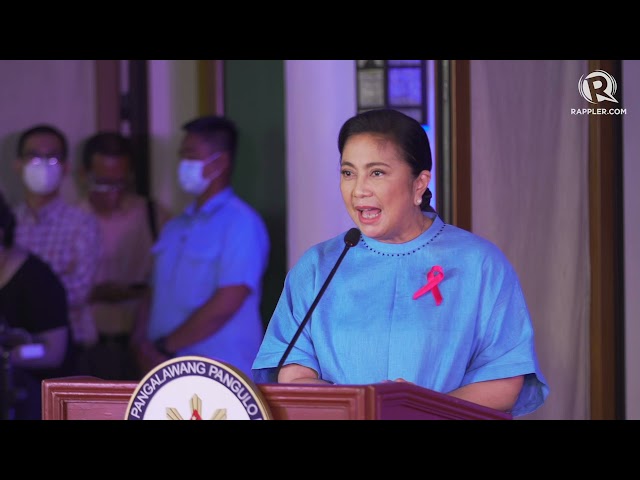 Gone are the shades of yellow that point to Robredo's unspoken burden as chairperson of the demonized Liberal Party. The Vice President donned a pink face mask, which matched the huge pink ribbon pinned on her blue blouse.
Pink is protest, Robredo said – a protest not just against the rise to power of a dictator's son, but a bigger protest against the incompetence, corruption, and culture of violence that have been festering under President Rodrigo Duterte's regime.
"I think it's an indication that she wants to be an inclusive candidate. Her rebranding is really more to also depolarize the situation," said political science professor Aries Arugay of the University of the Philippines (UP). "That's an indication of leadership: You are able to somehow rise above the polarized and toxic politics."
The Vice President has learned from their mistakes in 2019. She is still lagging behind in the surveys, yes, but she knows how to wage an electoral war as an underdog.
It's all about the power of the long game for the often underestimated Robredo – and she is ready to upset even her closest allies and supporters if it means becoming the victor in Malacañang in the end.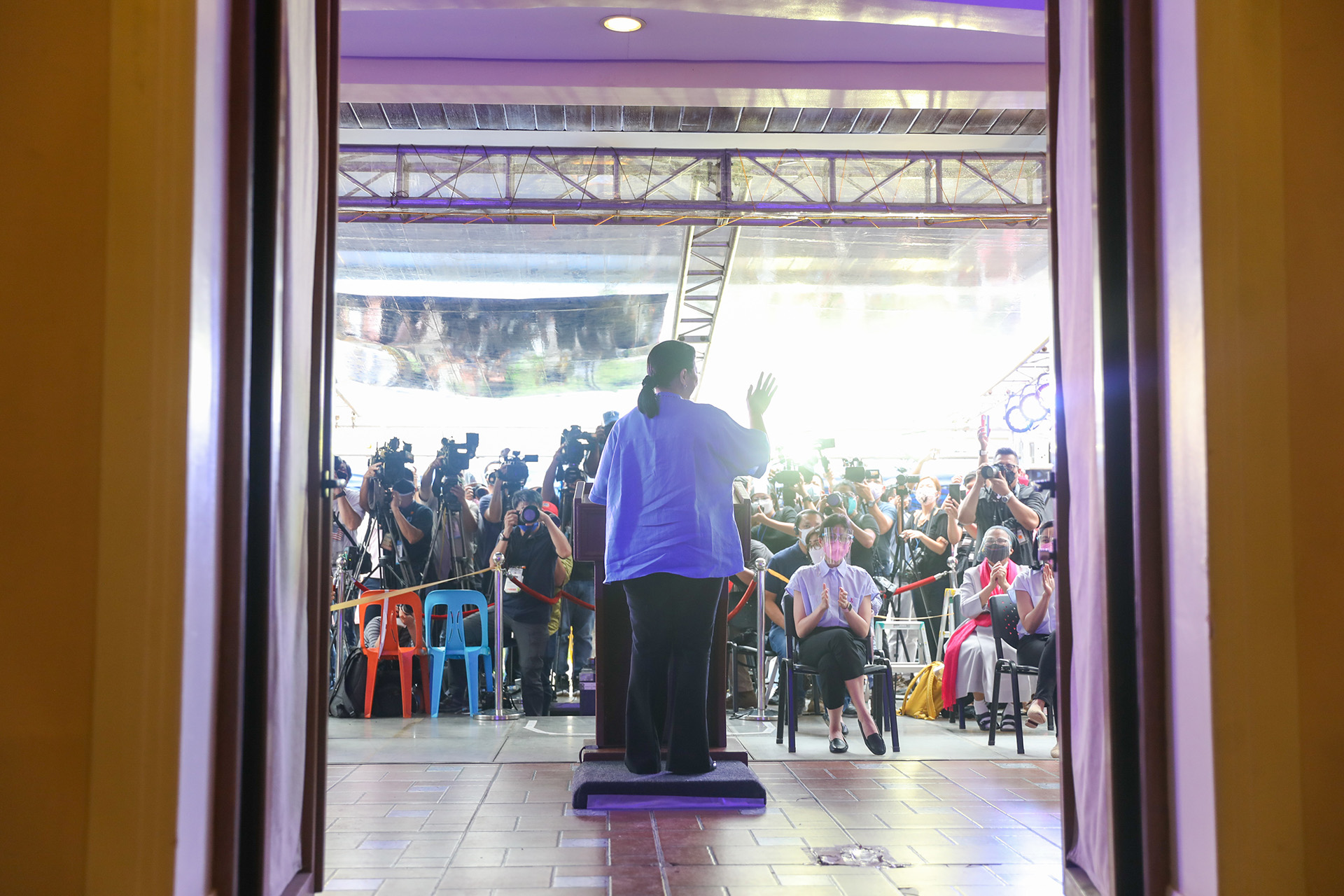 The Leni-Isko-Pacman meeting that never happened
One of the things that sealed the deal for Robredo's presidential run was the cancellation of a September 13 meeting she was supposed to have along with two leading popular contenders: Manila Mayor Isko Moreno and Senator Manny Pacquiao. This is on top of the one-on-one talks she had with the two in the past months.
At this point, Robredo was willing to seek reelection as vice president and be the running mate of either Moreno or Pacquiao. She was also open to supporting a Moreno-Pacquiao tandem.
But several Rappler sources privy to the negotiations said the meeting did not push through because Moreno backed out. He was already dead set on running and he was enjoying great numbers so far, so why make a deal with people who were behind him in the polls?
"Yeah, it was him. And he did it in a particularly brusque fashion. It wasn't even a direct call or anything like that. He coursed it through intermediaries at the last minute. It was very abrupt," one well-placed source told Rappler.
Over a week later, Moreno launched his presidential bid, with doctor and social media star Willie Ong as his running mate.
Robredo herself later admitted Moreno's position on the Marcoses was among the factors that pushed her to run. This pissed off the Manila mayor, whose camp said she misunderstood his position on the Marcos clan.
What concerned the Vice President even more, according to her spokesperson Barry Gutierrez, were the supposed inconsistencies between the statements Moreno had made during the closed-door unity talks versus what he would say in public.
"Basically, he was saying one thing in front of her, then he says another thing when talking to other people. Obviously, that's problematic," Gutierrez said.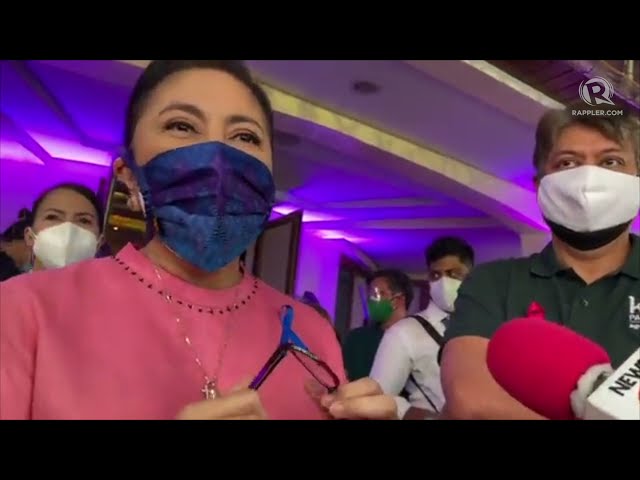 Pacquiao seemed to be more willing to slide down to be a vice presidential aspirant, but the boxing icon-turned-senator later decided to just push through with his plans to run for president. He was the first to file his candidacy.
Robredo had also tried find a compromise with Senator Panfilo Lacson, even during the week of the filing of candidacies. But the former top cop was offended at the idea of having to give way to Robredo when he was the first to announce his presidential bid. He also has a solid, brotherly pact with his running mate, Senate President Vicente Sotto III.
The Vice President has been accused by her rivals as being indecisive. UP political science professor Jean Encinas Franco said this was sexist – because these criticisms were not thrown at male candidates when they were still discerning, too.
"They make her appear as though she is not sincere, that she is kinda of scheming, she's simple-minded, or something like that, which to me has really sexist undertones," Franco told Rappler. "And the fact that these are all male politicians saying that to a presidential candidate who is a woman says a lot about how women politicians are regarded in this country."
As the dust settled from her failed unity talks, Robredo realized something that should have dawned on her a long time ago: These men weren't true opposition candidates.
The day Robredo finally decided
Robredo informed her closest allies that was she going to seek the presidency on September 29. That morning, Robredo met with her most trusted officials from Office of the Vice President and LP.
They include her chief of staff Undersecretary Philip Dy, former Quezon City congressman Bolet Banal, her eventual running mate and LP president Senator Kiko Pangilinan, LP secretary-general and Quezon City 6th District Representative Kit Belmonte, LP vice chairman and Senate Minority Leader Frank Drilon, and former senator Bam Aquino, her campaign manager for two elections now.
This was the same day Robredo informed the 1Sambayan coalition that she was going to run for president and was accepting their imminent endorsement of her, which happened on September 30.
Robredo and her advisers spent September 29 until October 6 deciding on critical things surrounding her campaign.
The Vice President knew she could no longer be seen just as LP's candidate. There were discussions if she should just be standard-bearer of a new party or coalition, or be an independent bet. She chose the latter.
It did hurt some officials in LP, but they knew what had to be done. Running as LP's bet would only be a liability for Robredo.
"There were some of us diehard party members who were affected at first. But she's proven to be right," one LP stalwart told Rappler.
Mere days after Robredo launched her presidential bid, local officials are starting to openly express their support for her – among them, Mayor Oscar Moreno and Deputy Speaker Rufus Rodriguez of Cagayan de Oro.
Three years ago, it was unthinkable for local chief executives to even be seen in public with Robredo.
Tough compromises for LP
Robredo is still surrounding herself with her most trusted allies from the LP.
It was a no-brainer to get Aquino as her campaign manager once again. The cousin of the late former president Benigno "Noynoy" Aquino III has long earned his stripes when he managed the "1% to Vice President" campaign of Robredo in 2016.
Aquino told Rappler that Robredo asked him to be her campaign manager just a few days before she launched her candidacy.
Next came Robredo's running mate. Drilon was a top-off-mind choice, as he was a veteran who knew the ins and outs of politics and could help attract votes from the Visayas.
But Drilon refused, preferring instead to help Robredo form her powerhouse, albeit controversial, senatorial ticket. He then recommended that Robredo should get Pangilinan as her running mate.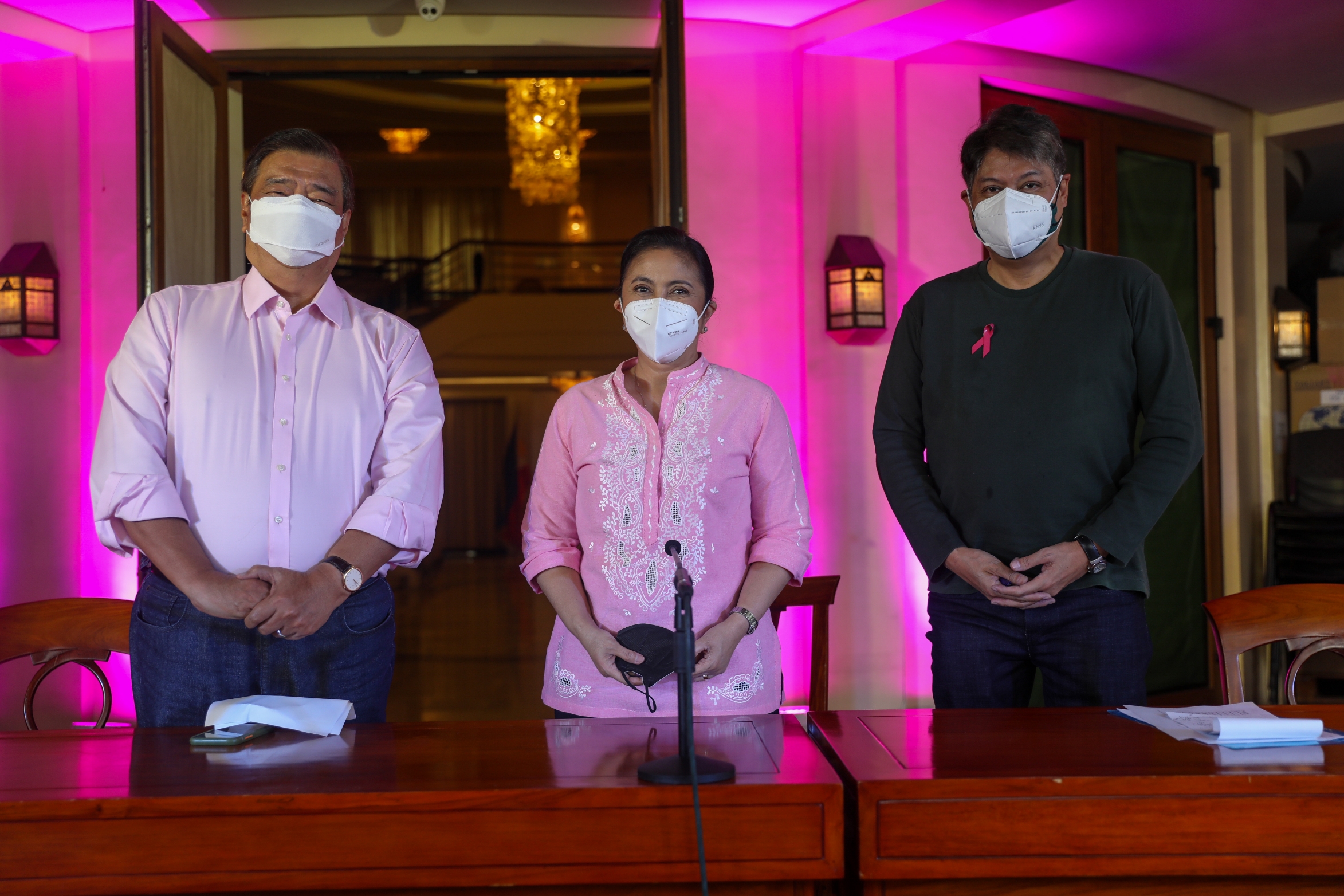 Many of the groups backing Robredo's run wanted Pangilinan to be her VP. He had established networks with key sectors as former campaign manager of the Otso Diretso slate in 2019, though the opposition failed to get a Senate seat in the midterm polls.
For Robredo, choosing Pangilinan ultimately "made the most sense," as there were no doubts that their principles were aligned. Both are lawyers whose political awakening happened during the Martial Law years.
It is a big sacrifice for Pangilinan, who not only dropped his bid for Senate reelection but who would now have face to a member of his own family for the vice presidency: Sotto, whose wife Helen Gamboa is the aunt of Pangilinan's wife, Sharon Cuneta.
Realities of pitching a big tent
Robredo may have abandoned LP on her certificate of candidacy, but she is not leaving the party behind in 2022.
All these compromises were necessary to make Robredo a more viable presidential contender in 2022. She would not have been able to bring in guest candidates from outside the usual LP-Magdalo-Akbayan circle if she had not done so.
It raises Robredo's profile as a power broker in Philippine politics, though Drilon – who will be the campaign manager of the Senate slate – would rather call her the "unifying factor" instead.
Professor Arugay said Robredo had demonstrated her political savvy in getting the likes of former vice president Jejomar Binay, reelectionist senators Dick Gordon, Joel Villanueva, and Migz Zubiri, and Sorsogon Governor Chiz Escudero onto her slate.
Binay and former senator Sonny Trillanes, as well as jailed reelectionist Senator De Lima along with the incumbent senators certainly make the strangest of bedfellows. But Robredo needs people who can bring in their own resources and help widen her base. She is, after all, at a huge disadvantage coming into 2022, with her low survey numbers and the disinformation networks that have been maligning her name these past five years.
Having veteran lawmakers in Robredo's ticket also means higher chances of securing votes for key legislation she would push later on if she becomes president.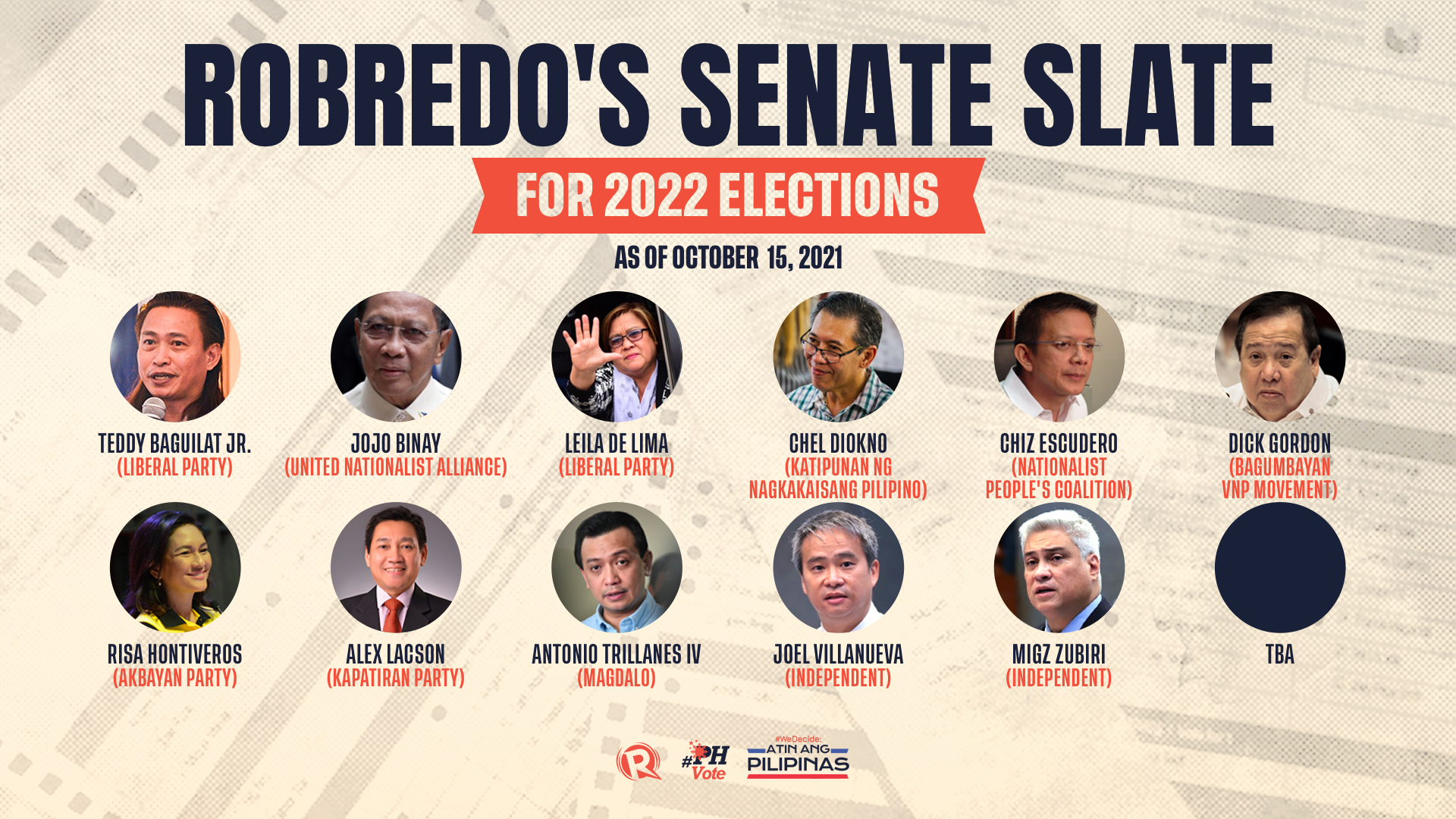 "Political logic dictates that you are going to set aside your conflicts because there is a larger war," said Arugay.
The reality of pitching a big tent is this: Politics is addition. Even bitter rivals have common adversaries. Robredo's Senate slate has one major enemy: bad governance that has led to the deaths of thousands of Filipinos. 
How do you solve a problem like Colmenares?
A sticking sore point is the snub of Bayan Muna chairperson Neri Colmenares of the Makayaban coalition. Colmenares was left to compete with labor leader Sonny Matula and several other undisclosed names for the 12th spot on the Robredo ticket. (UPDATE: Sonny Matula is 12th member of Robredo's Senate slate)
Military man Trillanes was among those who opposed Colmenares' inclusion, but one source told Rappler that displeasure over the Makabayan bloc ran deep within the coalition that was solidly behind Robredo. It's a conflict that has spanned past elections.
"Various groups expressed misgivings not about Neri himself, but about the Makabayan, the organization as a whole," said the source. "They have a style in working in an alliance or coalition that sometimes puts a lot of people off. They have a tendency to put themselves first, to try and exercise more control over the directions of coalitions."
It also did not sit well with Robredo's supporters that Makabayan refused to support her even after the endorsement of 1Sambayan, of which Makabayan is member.
Former Bayan Muna representative Teddy Casiño, however, wrote in an opinion piece on Rappler that Makabayan was not bound by the rules of 1Sambayan. He said the bloc met with Moreno and Pacquiao, but was never given an audience with Robredo. They have yet to hear her platforms on the issues they hold dear. So how can they rally behind her?
Robredo's choice for the 12th and final slot in her senatorial ticket will therefore be a test of her mettle as a political strategist. It could even be the do-or-die moment for the unifying figure she hopes to become in 2022.
The bigger battle ahead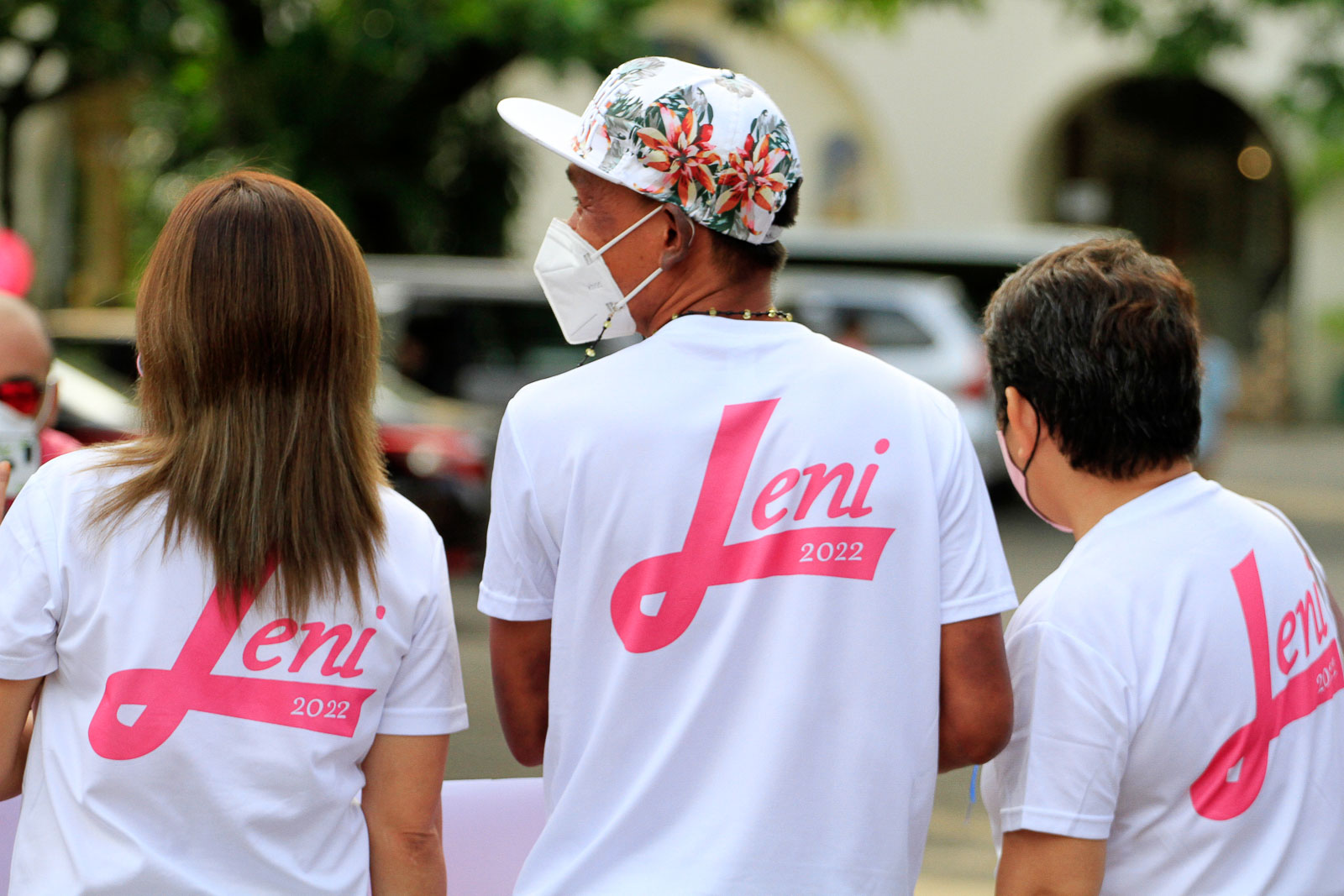 After her long and winding discernment process, Robredo and her team must play catch-up in the 2022 campaign.
She would need to craft a messaging that can stand out against the anti-moralist, anti-elitist narrative of Moreno, the law and order platform of Lacson, and the pro-worker agenda of the socialist Leody de Guzman.
Robredo's pandemic response plans would be critical, said Professor Arugay, as she had already demonstrated her ability to be a catalyst for the country during the COVID-19 crisis.
Professor Franco also said Robredo must find a way to turn the anti-Martial Law rhetoric into a gut issue that Filipinos today would actually care about. Otherwise, the revisionist history being peddled by the Marcoses would prevail.
Above all, Robredo must wage a true people's campaign, where the Aling Bebangs and Mang Juans outside of social media would understand what being a kakampink (a play on the campaign color pink and the Filipino word for being on somebody's side) is all about.
Much is being asked of Leni Robredo in 2022 because she was the one who set the highest standards for herself.
It may have taken her a long time to decide, but she is here now. And if there's anything that her previous elections show, Robredo was always the first one to cross the finish line at the end. – Rappler.com