Senators Panfilo Lacson and Joel Villanueva say they are open to sit down with the Liberal Party
The once-ruling Liberal Party (LP) is aiming to build the "broadest unity possible" for the 2022 elections, with stalwarts now having "informal talks" with senators Panfilo Lacson, Joel Villanueva, and Nancy Binay, as well as Manila Mayor Isko Moreno.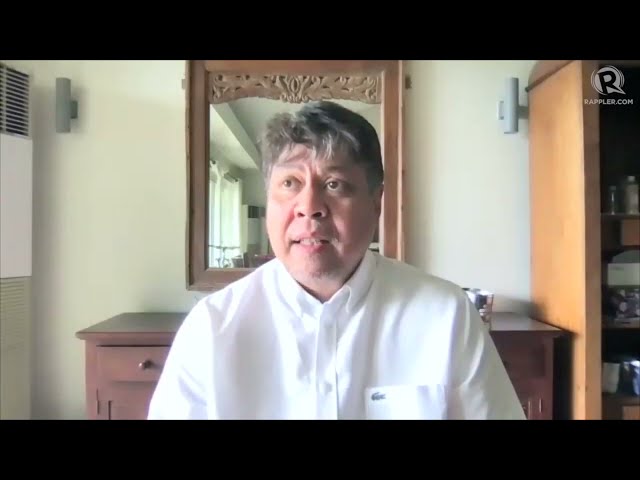 Senator Francis Pangilinan, president of the LP, mentioned the names of the four politicians on Tuesday, June 22, as he explained his party's ongoing efforts to recruit more members and possibly build a coalition with other groups ahead of the 2022 elections.
LP's chair is Vice President Leni Robredo, who believes that only a united opposition can defeat President Rodrigo Duterte's chosen successor in the polls next year.
Asked if the mention of these politicians' names meant LP was having "informal talks" with them, the LP president said yes.
"There are discussions, informal. May mga 'pinapaabot na kung maaaring magkaroon ng pag-uusap (We are reaching out to them for possible talks). The Liberal Party is willing – with the leadership of our Vice President – to help bring together the broadest unity possible come 2022," said Pangilinan.
The LP is the party of President Rodrigo Duterte's predecessor, former president Benigno Aquino III. For six years, LP dominated Philippine politics, with members holding key appointed and elected positions across provinces.
But, as is the case after every election, party members jumped ship to PDP-Laban after Duterte's victory in the 2016 elections.
Since then, "dilawan" – referring to the yellow color of LP – has become a derogatory term used by Duterte's supporters to describe critics of the President and his policies.
In the 2019 midterm elections , only 18 LP lawmakers were elected in the House while all the senatorial bets of the LP-led Otso Diretso coalition lost.
Robredo, Pangilinan, and the rest of party stalwarts have since moved to rebrand LP as a "party of the people," intensifying their push to recruit more non-politicians among their ranks.
Pangilinan said LP, which is celebrating its 75th anniversary in 2021, hopes to recruit 75,000 new members before the 2022 elections.
Lacson, Villanueva open to talk
Of the four names mentioned by Pangilinan, only Lacson and Villanueva said they were open to sit down with the LP.
Lacson himself is mulling over a presidential bid and the Nationalist People's Coalition (NPC) is looking into possibly adopting him as their standard-bearer.
"Not the first time naman na may (that there's an) overture from the LP camp, and all those times that I was approached, I have always responded with an open mind. As far as the Liberal Party, it is work in progress. I guess it's the scheduling and other factors kaya hindi pa inuupuan (that's why we have to actually sit down together)," said Lacson. 
Villanueva, who is eligible to seek reelection in 2022, said he welcomes all coalition talks. Both the LP and the NPC have offered to include Villanueva in their respective slates.
"The reality is that, no matter how big your party is, you never walk – or work – alone. It is always good to march with a lot of good people. That is how progress is made," said Villanueva.
Binay, however, was not keen on joining forces with the Liberal Party. It was during the administration of LP's chairman emeritus Aquino when the Senate conducted a months-long probe into the corruption allegations against Binay's father, then-vice president Jejomar Binay. 
Political analysts believe this investigation was one of the factors that led to the elder Binay's defeat in the 2016 presidential race.
"May mga sugat na dapat munang gamutin bago kami mag-usap tungkol sa 2022," said Senator Binay. (There are wounds that need to be healed before we could even begin talking about 2022.)
As for Moreno, he believes any coalition talks at this point in time is still "premature."
"Fighting COVID, feeding Manileños, strengthening our economy [are] my only concern. Wala muna akong ine-entertain na mga political na bagay (I am not yet entertaining political matters). All talks of coalition or any political talk is untimely and premature," said Moreno.
Still, the Manila mayor already said he plans to run in 2022. He has been coy about the exact post he would be seeking.
LP's efforts to build a coalition is in line with, but is a separate initiative from 1Sambayan, the opposition group led by retired Supreme Court justice Antonio Carpio, former Ombudsman Conchita Carpio-Morales, and ex-foreign affairs secretary Albert del Rosario.
1Sambayan's goal is to endorse a single slate of national candidates for the opposition – president, vice president, and 12 senators – to defeat whoever the Duterte administration will field in 2022.
Robredo and Villanueva's father, evangelist-turned-CIBAC Representative Eddie Villanueva, are among the six presidential and vice presidential nominees officially named by 1Sambayan on June 12.
1Sambayan also initially consideredLacson, Binay, and Moreno, but the three begged off from being included in the coalition's nominees list. – Rappler.com