'With the many issues nurses are facing, it is high time that we are represented in Congress,' party-list group Nurses United says
The party-list group Nurses United appealed to the Commission on Elections (Comelec) to grant them accreditation for the 2022 elections, insisting that majority of their members belonged to the sector they seek to represent.
Maristela Abenojar, first nominee, said the group filed a motion for reconsideration on October 9, after they were formally notified by the Comelec on October 4 that their application for next year's poll was rejected.
"The exact word in the ruling was that our petition was dismissed," Abenojar said in Filipino in a phone call with Rappler on Monday, November 22.
Rappler learned that the poll body's first division initially junked Nurses United's application for supposedly failing to comply with the requirement to attach a list of members which would show that majority of them were nurses.
Abenojar said the group addressed this issue in the motion for reconsideration they filed.
"We said in our motion for reconsideration that we beg to disagree with the grounds cited as to why our application was dismissed because it is very clear from all the documents that we have submitted that all our members and the officers are all registered nurses," Abenojar added.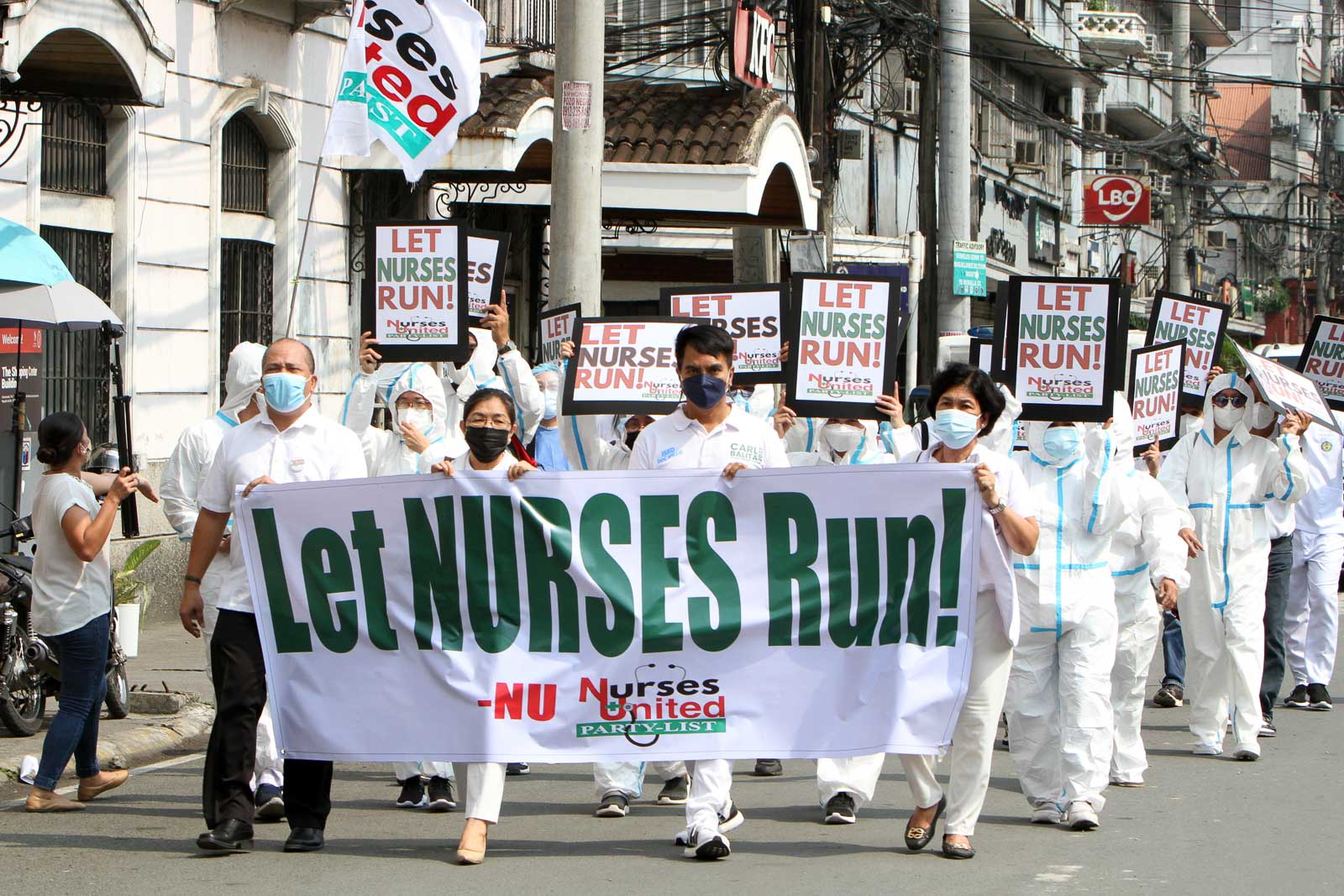 Nurses United's appeal has been elevated to the Comelec en banc. Commissioner Rowena Guanzon said on November 17 that over 100 party-list groups filed a motion for reconsideration after their applications for next year's vote were dismissed.
"[Around] 126 applicants for party-list registration were denied by the Comelec," Guanzon added.
The poll body has yet to provide reporters with a list of party-list groups whose application papers were denied, but Nurses United was among the first to publicly make an appeal to the Comelec about their motion for reconsideration.
Party-list groups have five days from receipt of the promulgation to file their motion for reconsideration.
As of October 20, the Comelec has granted accreditation to 118 existing party-list groups and 53 newly-registered ones. A total of 270 groups, including Nurses United, submitted their list of nominees during the filing of certificates of candidacy from October 1 to 8.
Nurses' representation in Congress
The group also held a press briefing on Monday and marched to the Comelec office in Intramuros, Manila, to amplify their appeal for accreditation for next year's election.
Nurses have been on the frontlines of the response to the COVID-19 pandemic since the Philippines began grappling with the unprecedented health crisis in early 2020.
But while considered modern-day heroes, nurses and other healthcare workers in the Philippines have dealt with meager pay, insufficient protective personal equipment, and other poor working conditions.
"Our salaries are not enough to provide food for the table for our families, pay rent, or spend for medical expenses of our children, our parents," Abenojar said.
"With the many issues nurses are facing, it is high time that we are represented in Congress," she added.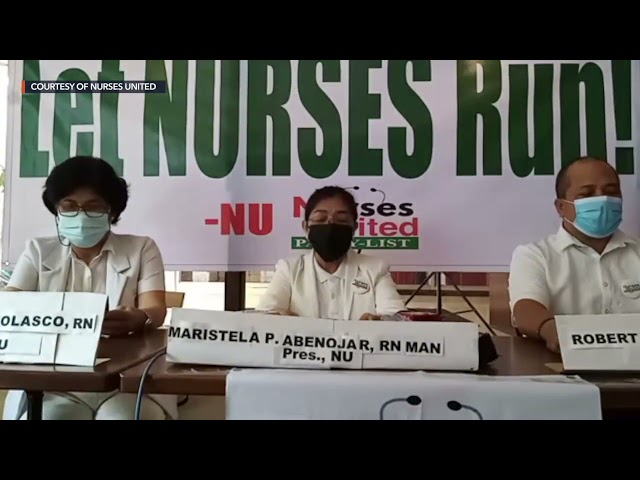 The final list of party-list groups that will make it to the 2022 ballot will be out by December, according to the poll body. – Rappler.com