(1st UPDATE) President Rodrigo Duterte's political party, PDP-Laban, gives him a free hand to choose who his 2022 presidential bet will be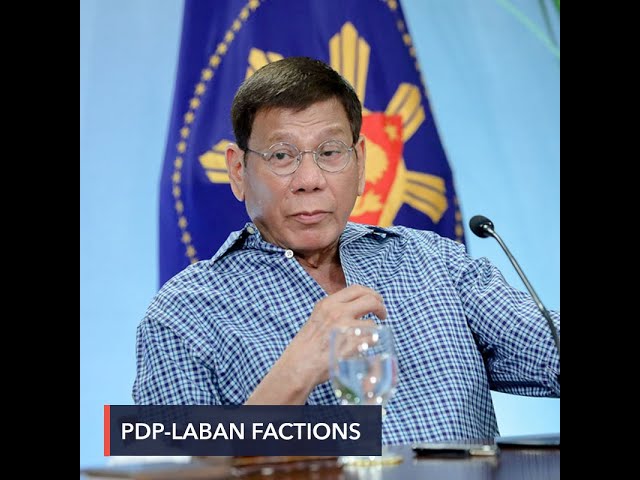 President Rodrigo Duterte's national political party, PDP-Laban, formally adopted a resolution urging him to run for vice president in the 2022 elections and choose his candidate for president.
The resolution was adopted during a National Council Assembly held on Monday, May 31, in Cebu City, presided over by Energy Secretary and PDP-Laban vice chairperson Alfonso Cusi. The party's complete name is Partido Demokratiko Pilipino-Lakas ng Bayan.
The meeting was organized with the blessing of Duterte, the party's chairman.
Cusi signed the resolution "with pleasure" and to much applause from members in attendance.
The resolution adopted, as read out by PDP-Laban vice president for internal affairs Raul Lambino, is titled, "Resolution to convince the party chairman President Rodrigo Roa Duterte to run for vice president in the 2022 national elections and for President Duterte to choose his running mate for president in the 2022 national elections."
Lambino said the party's national council received the resolutions from different regions, local government units, and PDP-Laban local chapters. They also emanated, he said, from some "elected officials who are not members of the PDP-Laban" but nonetheless support the Duterte administration.
The meeting, where the resolution was adopted, comes a few days after Duterte expressed what appears to be openness to running for the second-highest elective post in the land.
The 1987 Constitution prohibits a president from seeking reelection, but does not prevent him or her from targeting other posts. Former president Gloria Macapagal Arroyo, for instance, later became Pampanga representative, while former president Joseph Estrada won as Manila mayor.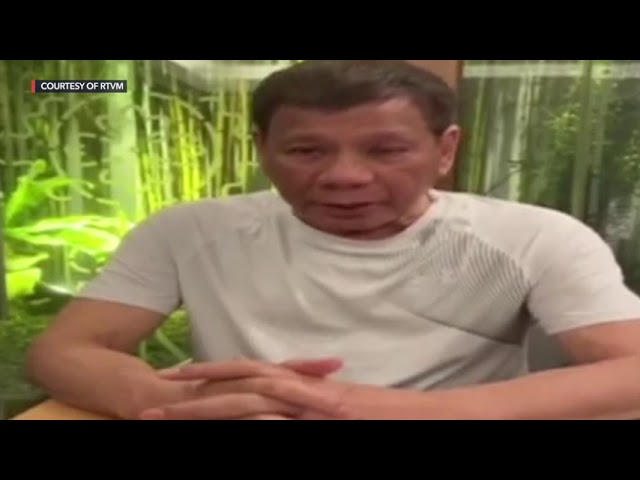 Duterte recorded a very brief message that was aired during the assembly, in which he called for party unity. This is amid a rift in the party in which acting president Senator Manny Pacquiao told members to ignore the meeting and previously denied that the party formally wanted Duterte to run for vice president.
'Free hand' to choose presidential bet
It is a sign of Duterte's power and influence that it appears the party would accept his choice of presidential candidate. Typically, a political party would settle on a presidential bet first, and then consider who their vice presidential candidate will be.
But Secretary-General Melvin Matibag said the situation is "unique" because Duterte is a sitting president and thus his choice would be given "more weight." Lambino said Duterte would be given a "free hand" to choose his presidential candidate. Other PDP-Laban officials and members, however, would still be in talks with Duterte about his preference and would also still weigh in on his choice since the politician would become the party's standard bearer.
The party did not discuss their preferred presidential candidate, outside of Duterte's preference, but Matibag remarked lightly that Cabinet Secretary Karlo Nograles was the candidate he had in mind. Nograles was sitting beside Matibag.
Nograles, asked to weigh in on what Matibag said, stayed safe and remarked, "The party has a process. We follow the process of the party."
Asked if Senator Bong Go, Duterte's longtime aide who the President himself said is eyeing his post in Malacañang, could become PDP-Laban standard bearer, Lambino said it's possible since he is also a party member.
But there is also nothing stopping people who are non-members from being Duterte's running mate. PDP-Laban would accept if Davao City Mayor Sara Duterte, the President's eldest daughter, would be his choice.
Anyway, said Lambino, Sara is "very friendly" to PDP-Laban. He even claimed PDP-Laban has a "strong alliance" with Hugpong ng Pagbabago, the political party Sara formed for the 2019 elections. – Rappler.com