Pro-Marcos administration KNP – composed of big names in local politics – is seeking to register with the Comelec as a national party ahead of the 2025 polls. The development could spell further resignations from the once-ruling party PDP-Laban.
A political formation that once described itself as a socio-civic movement heeding President Ferdinand Marcos Jr.'s call for unity is now making a bid to be accredited as a national political party, a move that would allow it to field candidates for the 2025 senatorial race.
Behind the effort to establish the Kilusan ng Nagkakaisang Pilipino (KNP) are seasoned former and current lawmakers who are big names in their respective provinces.
The jury is still out on how Marcos himself could potentially utilize the party in 2025 if he ever wants to, but standing to immediately deal with the impact of KNP's eventual accreditation is the once-ruling PDP-Laban, where most of KNP's founding officers are coming from.
Commission on Elections Chairman George Garcia confirmed to Rappler on Sunday, May 21, that a Comelec hearing for KNP's petition for registration is scheduled on Tuesday, May 23.
Its legal counsel Edward Gialogo explained an accredited party would be allowed to nominate candidates from the national to local races in the 2025 midterm polls, and even make a bid to become a dominant majority party, should it be in perfect shape by then.
News reports following the group's launch in July 2022 described the KNP as a formation that seeks to reject a politics of division after a heated national election earlier that year. At the time, it had 200 members.
Duterte knows about it
Nine out of 12 founding officers of KNP are current lawmakers, and from that number, eight are currently part of the PDP-Laban contingent in the House of Representatives.
The officers of KNP, based on documents seen by Rappler, are as follows:
President: Bacolod City Mayor Albee Benitez
Vice president for Luzon: Pangasinan 6th District Representative Marlyn Primicias-Agabas
Vice president for Visayas: Leyte 4th District Representative Richard Gomez
Vice president for Mindanao: Zamboanga del Sur 1st District Representative Divina Grace Yu
Vice president for National Capital Region: Mandaluyong Mayor Benjamin Abalos Sr.
Secretary general: Cagayan de Oro 2nd District Representative Rufus Rodriguez
Deputy secretary general for Luzon: Nueva Ecija 3rd District Representative Ria Vergara
Deputy secretary general for NCR: Manila 1st District Representative Manuel Luis Lopez
Deputy secretary general for Visayas: Siquijor Representative Zaldy Villa
Deputy secretary general for Mindanao: Shirlyn Bañas, defeated 2022 General Santos mayoral candidate
Treasurer: San Jose Del Monte Representative Rida Robes
Auditor: Negros Occidental 3rd District Representative Kiko Benitez
Rappler asked Representative Vergara whether she would formally leave the party once the Comelec accredits KNP as a national political party.
"Should our application be approved, yes, I will be joining KNP as evidenced by our registration," Vergara said on Sunday, May 21.
Representative Robes, who regularly represents PDP-Laban in House Speaker Martin Romualdez's meetings with party officials, said PDP-Laban members who are set to leave the group have spoken with former president and party chairperson Rodrigo Duterte.
"When [former] president Duterte learned about the Kilusan ng Nagkakaisang Pilipino, he expressed his warm gratitude to all of us who were all present in the appreciation and farewell dinner on December 5,2022," Robes told Rappler.
A high-ranking officer of PDP-Laban who declined to be named, however, downplayed the looming exit of a significant number of members from their party.
PDP-Laban itself has only around 40 members in the House, already down by half from the Duterte-era Congress.
"That's the political reality, that some members would transfer to another party to seek new alliances or greener pastures," the party source told Rappler.
Shakeup
PDP-Laban was the dominant majority party in the 2022 elections, out of 49 national parties recognized by the Comelec.
KNP's move to join that list for the 2025 elections comes on the heels of growing tensions in the House of Representatives and Lakas-CMD, which the miniscule opposition interpreted as a sign of early political maneuverings for the midterm polls two years from now.
At the center of the House squabble is Lakas-CMD and its two officers: House Speaker Martin Romualdez (party president), and Deputy Speaker Gloria Macapagal-Arroyo (chairperson emeritus).
Romualdez broke his silence on the issue on Sunday and underscored the need to nip "destabilization efforts" in the bud.
The statement was an apparent reference to rumors of an ouster plot against him, which came to light after his House majority demoted his mentor and longtime ally Arroyo from senior to regular deputy speaker.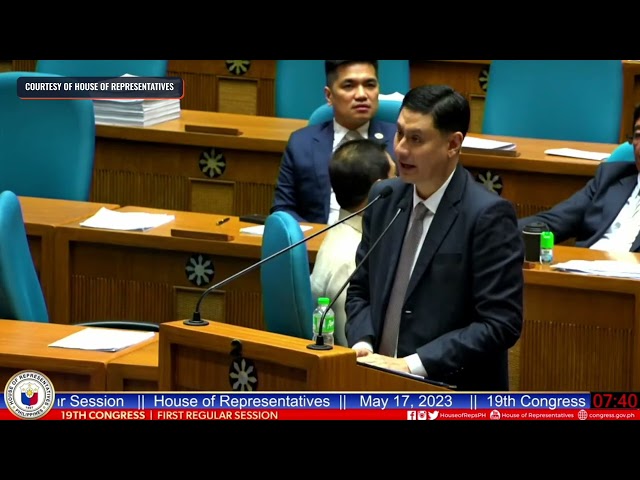 Arroyo previously denied engineering a coup against her mentee, and said she already let go of her speakership aspirations once it became clear that Marcos wanted cousin Romualdez to lead the chamber.
Marcos was nonchalant in public about the matter, even though Vice President Sara Duterte interestingly resigned from Lakas-CMD amid the the House squabble.
Marcos ran for president in 2022 under the banner of Partido Federal ng Pilipinas, but their alliance was a last-minute move, months before candidacy filing in 2021. A year after Marcos' ascent to Malacañang, the PFP is all but a ruling party. It's a non-factor in the House, where it has only two members.
If Comelec approves KNP's petition, Marcos would have more political parties to choose from to assemble his administration ticket in 2025. The questions are: what will he do, and is it even already on his mind? – Rappler.com