Once one of President Duterte's most devoted defenders, former Speaker Pantaleon Alvarez is now campaigning to get 'a real leader' elected in 2022
Just when you thought you've seen the last of him after his ouster as Speaker of the House of Representatives, Pantaleon Alvarez is back in the national political scene.
Everyone saw his rapid rise when he became the first Speaker of President Rodrigo Duterte's administration in 2016.
Everyone also saw his equally quick downfall two years later, when, upon the orchestration of three influential women politicians in the country led by the presidential daughter, 184 of his colleagues ousted him just before Duterte's State of the Nation Address (SONA) in 2018.
In 2019, he won reelection as representative of Davao del Norte's 1st district. He said he wanted to become Speaker again, but that didn't happen.
In 2020, after serving as PDP-Laban's secretary-general for almost half a decade, he quit the ruling party to pursue a voter's education campaign.
A year later, in 2021, Alvarez returns to the stage, looking beyond that podium and mace at the House, and towards the 2022 Philippine national elections.
On July 29, a Thursday, inside what appears to be a warmly lit hotel room, a masked Alvarez took his oath with Senator and presidential aspirant Panfilo Lacson of the revived Partido para sa Demokratikong Reporma. Alvarez became president, and Lacson became chairman of the party.
He vowed to back Lacson in the latter's bid for the presidency in 2022, to replace the leader to whom he once devoted so much of himself to propel to the Palace.
"I'm really afraid. This time it's very crucial that we elect the right leaders. 'Yung (The) situation ng country today, as it is, masama talaga (it is really bad)," Alvarez said, resignation painted all over his face when he spoke with us from an empty hotel lobby in Manila.
He added: "We need a leader, a real leader, not a pretender. Because there are a lot who present themselves to be leaders but have no capability, no experience. We can't find anyone who could lift our country."
Alvarez refuses to criticize Duterte directly, but his position is clear: he has distanced himself from the President beside whom he used to stand.
Is he out for revenge, especially since his ouster as Speaker was orchestrated by presidential daughter Davao City Mayor Sara Duterte? He says no.
"I'm looking at whether we are going somewhere as a country. That is our interest. That is my interest not just as a politician, but that is also my interest as a father. I have children. What will happen to their future?" he said.
Duterte boy no more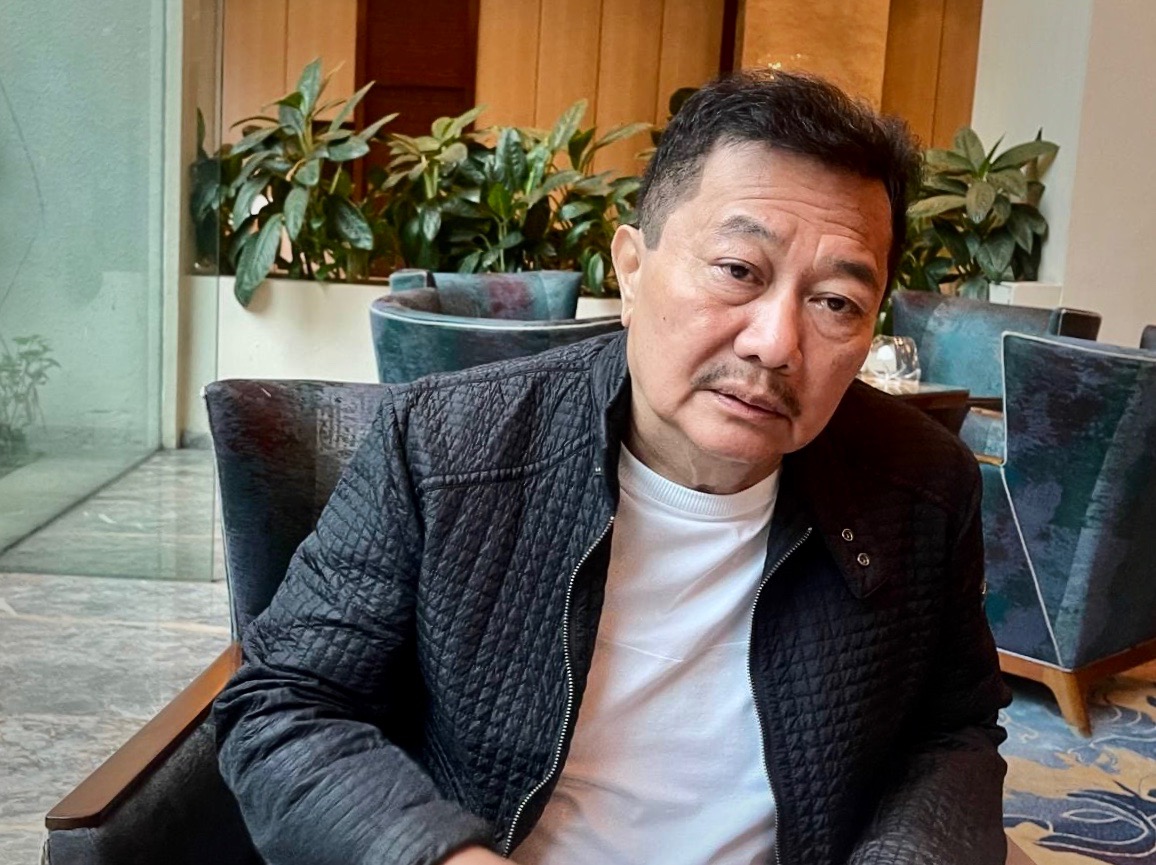 Alvarez's views have changed with the tides.
He was once one of Duterte's loudest and quickest defenders when it came to controversial statements and policies.
Now, he says he did not agree with Duterte in the first place.
"Hindi ako leaning [towards] the drug war," he said. (I do not lean towards the drug war.)
Which part of it? "Killing people who are wearing slippers. It's too violent," he said.
This is the same Alvarez who shepherded lawmakers into passing the bill that sought death for drug convicts, either through hanging, firing squad, or lethal injection.
Before, Alvarez would not even acknowledge that the government had a hand in killing drug suspects. When teen killings in the drug war rose, he dismissed it as "kalokohan (nonsense)." When the blood flowed on the streets and calls for an independent House probe reached his desk, Alvarez thumbed them down.
"Imbestigasyon? Wala naman nangyayari diyan, masyado maaksaya ng panahon," he said in 2016. (Investigation? Nothing comes out of it. It's too much of a waste of time.)
As for the Hague ruling that favored the Philippines over China in the West Philippine Sea, he did not speak much when the Duterte administration was dismissing it and was sharply pivoting to Beijing. Now, Alvarez is lending his voice to the protests.
"Every president should protect the sovereignty of the country. Bilang public official, kung ano 'yung sinumpaan natin, gawin natin 'yon," Alvarez said. (As public officials, whatever we promised, we need to do it.)
Among Duterte's promises during the presidential campaign was that he would push back against China in the West Philippine Sea. He even said he'd ride a jetski to drive China's military ships and trawlers away. Recently, the President said only fools would have taken his words seriously in 2016.
Why didn't Alvarez speak out sooner? Politics sealed his lips.
"Of course, it's because I belonged to the administration in the beginning. I did not want that I was with them and then I'd speak against them. I might as well go out. Once you're out, you can talk," Alvarez said.
"Well, now, freely, I can talk," he said with a smile.
Alvarez the organizer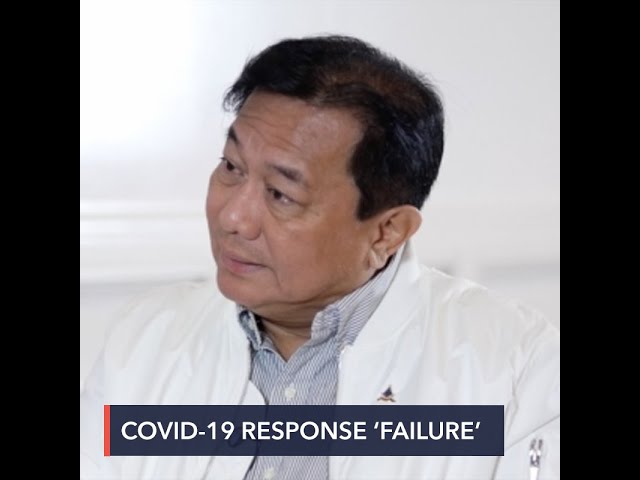 But speaking was not exactly Alvarez's strength. He strong suit is moving people on the ground and behind the scenes, so much so that Sara Duterte described him as "a very dangerous, Machiavellian individual who does not deserve peace."
It is during his time as PDP-Laban secretary-general, after all, that the membership of their party ballooned to 100,000.
Since quitting the ruling party, Alvarez has spent his energy and money reviving Reporma, a stagnant party that last saw the light of day when it won a seat in 2004 with a single district of representation.
It was formed by former defense secretary Renato de Villa in 1998 to back his presidential run with his running mate, then Pangasinan governor Oscar Orbos. Both lost to Joseph Estrada and Gloria Macapagal-Arroyo, respectively.
In Duterte's time, Reporma's resurrection is Alvarez's comeback vehicle.
As of July 2021, Alvarez claims Reporma has a team of organizers in all 81 provinces in the Philippines. He made the phone calls himself, reaching out to politicians to help set up camp for him in their areas. The congressman also made appearances. He spoke about the long distances he had to travel to reach the corners of the Zamboanga Peninsula.
Reporma's current goal is to recruit 1,000 people in each province. Alvarez could not report local officials recruited, but he proudly said he had started a "grassroots" movement.
"I did not focus on incumbent politicians," Alvarez said. He explained that recruiting them would mean marking them to be targeted by the ruling parties.
Instead, the Reporma strategy of recruitment has focused on "ordinary citizens," like the manongs and kuyas waiting with their parked tricycles, and the ales and ates selling vegetables in the town's wet market.
He is most proud of recruiting over 35,000 members in Davao del Norte, his home base, where, in 2019, he delivered an upset against former governor Antonio del Rosario – the secretary-general of Sara Duterte's Hugpong ng Pagbabago party. In the neighboring 2nd district, Alvarez's political rival, Antonio "Tonyboy" Floirendo Jr., was defeated in the congressional race by Alvarez's ally, Alan Dujali.
Alvarez ties Reporma to his "We Need A Leader 2022," essentially putting his advocacy on top of the party's long-established priority issues in the upcoming elections .
As for the party's source of funding, Alvarez bared little. "Kami-kami lang (It's just us)," he said.
With Alvarez around, however, the party can already count on a big donor.
According to the latest publicly available assets lists of House members, Alvarez was worth P91 million, as of end of 2018. However, it is unclear if this figure included the value of the lands that he owns in Siargao, which he said he deserved to profit from because he invested years before the island became a surfing paradise.
We noted in jest that he might be able to fund a senatorial bid if he sold some of his properties on the island.
Smiling, he quipped: "Even [a] president."
The future with Reporma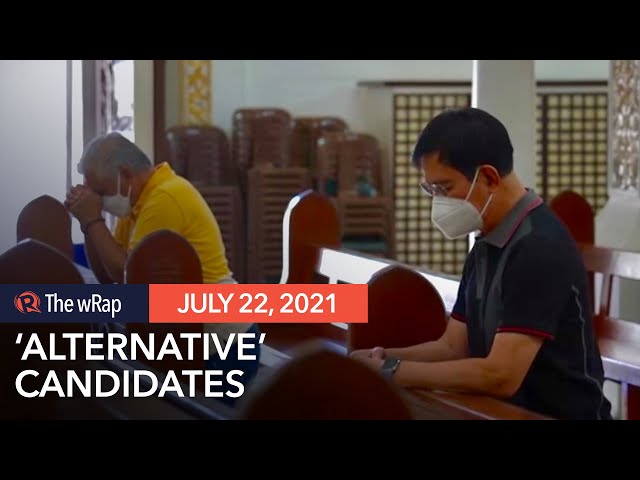 Alvarez is now lieutenant of new men – men who are seeking to be the "alternative" candidates in 2022. Neither of them are front-runners in their desired positions, according to the latest poll data.
"Alam mo…personality ko 'yan, palagi akong ganyan. Time and time [again], hindi ako takot na pumunta doon sa hindi popular," Alvarez said. (You know, that's my personality, I'm always like that. Time and time again, I am not afraid to go with the unpopular.)
After all, the last time he placed his pre-election bet on an "alternative" and a "wildcard" candidate, it happened to be Duterte.
But Duterte's story involved charisma, a compelling narrative, and an army of supporters on social media that many political experts and campaigners have described as "game-changing."
Can it be done again where Alvarez is now, with presidential aspirant Lacson and running mate Senate President Vicente Sotto III?
"Alam mo, hindi 'yan mananalong senador kung wala 'yang charisma at supporters," Alvarez said, conveniently leaving out the fact that the dynamics in senatorial and presidential campaigns are different. (You know, they wouldn't have won as senators if they did not have charisma or their own supporters.)
As for Alvarez's own prospects, he will run again as congressman of his district while serving as Reporma's party president.
Reporma is expected to form an alliance with the Sotto-chaired Nationalist People's Coalition for the Lacson-Sotto tandem. – Rappler.com