Meanwhile, Rep. Edcel Lagman says if Marcos programs are good, he is willing to 'cooperate and work together' but is ready to 'make a vigilant opposition' if policies are 'errant'
LEGAZPI, Philippines – Reelected Albay 2nd District Representative Joey Salceda told Vice President Leni Robredo that he did not see irregularities in the just concluded 2022 national and local elections.
Salceda, in a Facebook post on Wednesday, May 11, said the Vice President called him on Tuesday, May 10, to express thanks for his support for her presidential campaign and they discussed the results of the 2022 elections.
"In essence, I explained [to her] that we were up against a restoration effort that was ongoing since 1992. And a low intensity yet pervasive social marketing since 2010," Salceda said in the post.
"I said I didn't see any form of irregularity in the election process," he wrote. "We belatedly saw the power of the crowds [for Ferdinand "Bongbong" Marcos Jr.] in April in Malolos and General Trias. Thus, the 16 million margin, and she understood my analysis," he added.
Lagman: Expect the best, prepare for the worst
Another Bicolano lawmaker and Robredo supporter also seemed to accept the results of the elections, which other "kakampinks" ascribe to anomalies in the election process.
Rep. Edcel Lagman of Albay's 1st district said that the electorate committed a mistake in electing Marcos Jr. but added that he would respect the process in a democratic exercise.
In an interview with Rappler on Wednesday, Lagman said they will continue to be vigilant against possible abuses under Marcos Jr. and pursue Robredo's programs for Bicolanos.
Filipinos "should try to expect the best but be prepared for the worst because of the background of the incoming president," he said.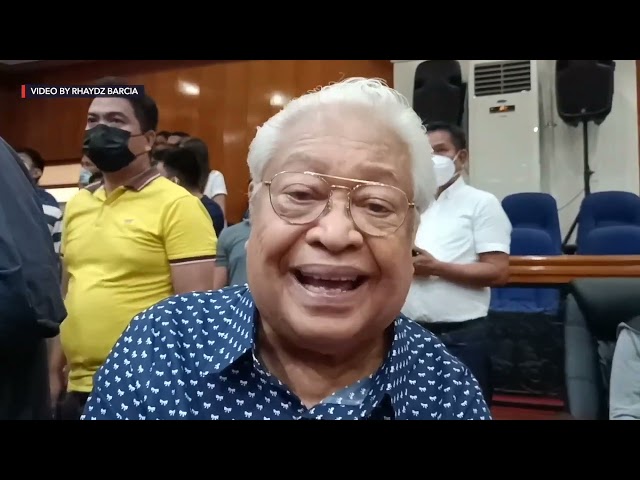 "If the programs are positive, particularly for the welfare of the general populace, then we are willing to cooperate and work together," the lawmaker said.
"But if the policies are errant and they are not consistent with the interests of the people, or particularly are against the mandate and provisions of the Constitution, then we are always ready to make a vigilant opposition," he continued.
Humble, calm
Salceda said that Robredo remains calm and humble in the face of Marcos Jr.'s huge lead in the presidential race.
"She understood my analysis. But she also knows her duty to her supporters, many of whom were heavily emotionally invested in her," he said. He also said that the Vice President will also wait for the "high emotions" of her supporters to subside.
"I told her, 'take your time, you may play an important role in building the nation,'" he said.
Leni, Salceda said, has "only the nation's interest in her heart."
"Kalmado siya (she's calm), not one iota of regret, enmity, or resentment," said the lawmaker.
"There is no doubt that she is guided by one moral compass – her duty to the nation. But given her supreme moral standing, it was not for me to even suggest a concession," he added. – Rappler.com