WHAT YOU NEED TO KNOW
After six years of Rodrigo Duterte, the dictator's son Ferdinand Marcos Jr. is set to assume the Philippine presidency on June 30.
Proclaimed president-elect by the Philippine Congress on Wednesday, May 25, Marcos won with 31.63 million votes, representing nearly 59% of the votes cast in this year's elections. His running mate, the incumbent President's daughter Sara Duterte, won with 32.21 million votes.
Bookmark and refresh this page for live updates, as well as context and analysis, on the transition of power to the country's new leader.
Click the YouTube link below to watch Marcos' press conference on Monday, June 20: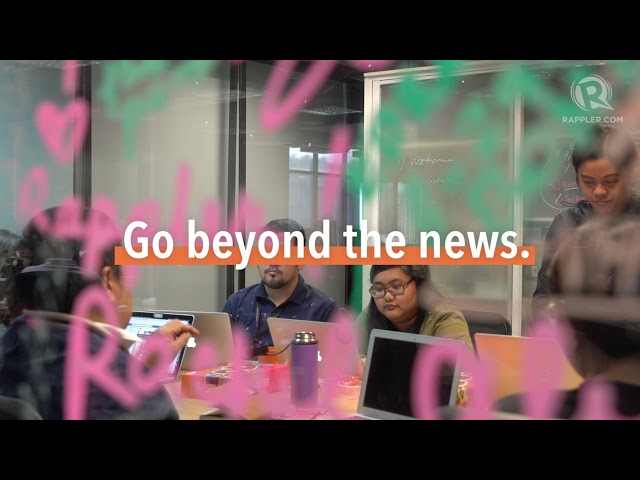 LATEST UPDATES
Sara Duterte planning 'fellowship lunch' with other vice presidents
The AFP recently activated the Vice Presidential Security and Protection Group, a new unit tasked to secure the Philippine vice president and the VP's family. | via @beacupin

RELATED: https://t.co/JHIFRX3Nh0

— Rappler (@rapplerdotcom) June 28, 2022
Marcos' intelligence chief Ricardo de Leon: Where he stands on security issues
Incoming president Ferdinand Marcos Jr. has named retired Philippine National Police (PNP) general Ricardo de Leon as director of the National Intelligence Coordinating Agency (NICA).
He is no stranger to the Marcoses. The incoming NICA director is a long-time aide of Senator Imee Marcos, the elder sister of the president-elect. As the Marcos family flew out of the country during the 1986 EDSA People Power Revolution, then-Lieutenant Colonel De Leon accompanied Imee in leaving the Philippines on board a United States Air Force plane.
Read the full story here.
PNP suspends gun permits in Metro Manila
The Philippine National Police (PNP) on Monday, June 27, announced the suspension of gun permits in Metro Manila ahead of president-elect Ferdinand "Bongbong" Marcos Jr.'s inauguration on Thursday, June 30. The suspension took effect past midnight of Monday and will remain until Saturday, July 2. 
According to the PNP,  the suspension is being enforced to "ensure that the activities will be free from firearm-related incidents, and to ensure the safety of the populace." Under the temporary ban, only the members of the police, military, and other law enforcement agencies performing their official duties in prescribed uniforms would be allowed to carry firearms.
The National Capital Region Police Office and its five police districts will enforce the order, said the PNP.
AFP spox Zagala will be Marcos' acting PSG chief
President-elect Ferdinand "Bongbong" Marcos Jr. has chosen Armed Forces of the Philippines (AFP) spokesperson Colonel Ramon Zagala as acting commander of the Presidential Security Group (PSG), AFP public affairs office chief Col. Jorry Baclor told reporters on Sunday, June 26.
Zabala will also be Marcos' acting senior military assistant, Baclor said
They are awaiting official orders for these designations, added Baclor. The AFP will also look for Zagala's replacement as spokesperson.