This is AI generated summarization, which may have errors. For context, always refer to the full article.
Students without gadgets, and teachers who lack training in technology, pose challenges for the Philippines as virtual classes begin
No long lines at the school gates. No excited students wearing colorful backpacks. No children crying as parents leave them in classrooms.
But the school bells are ringing – through unprecedented means.
Classes resume in the Philippines on Monday, October 5, even as campuses stay closed and face-to-face lessons remain suspended due to the COVID-19 pandemic.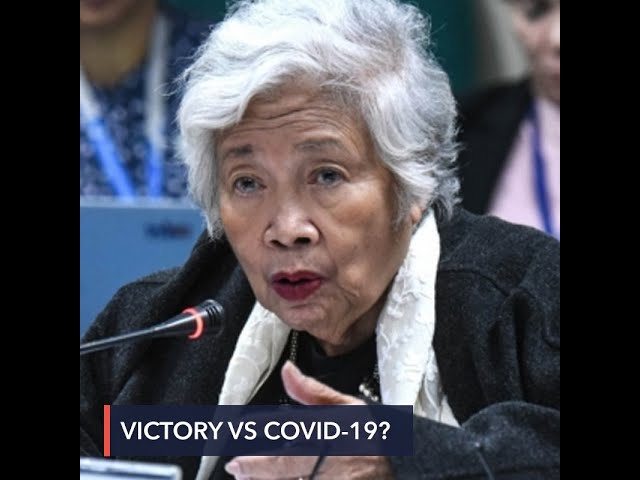 While the coronavirus has infected over 322,000 people in the Philippines, a total of 24,723,533 elementary and high school students in both public and private schools start their classes again on Monday, according to the Department of Education (DepEd).
Following President Rodrigo Duterte's directive for schools to delay face-to-face classes until a coronavirus vaccine becomes available, the DepEd has shifted to distance learning.
Distance learning is when teachers and students are geographically remote from each other during their classes. This means lessons are delivered outside the traditional face-to-face setup, through a mix of modular learning, online learning, and TV and radio broadcasts.
Enrollment this year is 3 million lower than last year's 27.7 million students. Majority of the unenrolled students are from private schools, while over 400,000 of them have transferred to public schools.
Education Secretary Leonor Briones attributed the low enrollment in private schools to the economic downturn brought by the pandemic.
The opening of classes had already been delayed twice to allow schools, teachers, students, and parents to prepare for the demands of distance learning.
School opening issues
Various issues have also hounded the preparations for the school year.
A week before the school opening, the DepEd was still training its teachers for distance learning. This posed a problem as some teachers found it difficult to adapt to the revamped education system due to lack of knowledge in technology.
The decision to open classes in the middle of a pandemic was met with criticism. Students and parents pointed out that their household finances have been affected by months of lockdown, and they could not afford to buy the tools needed for the revamped education system.
Despite this, the DepEd dismissed calls for an "academic freeze" or the suspension or cancellation of the school year. This issue sparked heated debates not only in the Philippines, as governments worldwide try to balance academics and the safety of students.
In May, the DepEd said parents don't need to buy gadgets for their children in the conduct of classes this year because schools will be providing printed modules for them.
But weeks before the school opening, Briones said the reproduction of learning modules is costly, not just financially but environmentally.
Education Undersecretary Anne Sevilla said that according to DepEd estimates, P35 billion ($722 million) is needed for the printing of learning modules for millions of public school students. This is on top of the P9 billion ($186 million) it already obtained last July.
To cut costs, the DepEd is discouraging students with gadgets from getting printed modules from their teachers.
If students won't be getting the printed modules, they will get the lessons and activities from their teachers in digital format to be saved in their flash drives.
The DepEd also said students might have to share modules by next year because there aren't enough funds to reproduce learning materials.
The idea of sharing modules, however, raised fears of contracting the coronavirus.
Despite these problems, the government said it is all systems go for Monday's school opening.
"Handang-handa po. At ito po ay galing sa ulat ng aming regional directors. 'Pag sinabi naming handang-handa, pinaghahandaan din ang contingencies para mabigyan ng tugon 'yung mga magiging hamon simula bukas," Education Undersecretary Diosdado San Antonio said in an interview with DZMM on Sunday, October 4.
(We're well-prepared. This is the report from our regional directors. When we say we're ready, we're also preparing for the contingencies to address the issues that may arise tomorrow.)
On Sunday night, Presidential Spokesperson Harry Roque said Malacañang is "optimistic" about the opening of classes.
"The system may not be perfect and there may be issues as we shift to flexible learning, which includes modular learning and supplemented by broadcast and online classes. But we are confident that the DepEd would address these challenges," said Roque.
Is the country ready to open classes on Monday? Parents and students in public schools have little to hold on to but the DepEd's word. – Rappler.com