This is AI generated summarization, which may have errors. For context, always refer to the full article.
Pro-democracy coalition PARTICIPATE believes the proposed state subsidy fund could 'level the political playing field' for all parties, but one former lawmaker says it might not sit well with the public
MANILA, Philippines – Candidates and parties in future elections could receive government funding for their campaign expenses should a long-shot legislative proposal that seeks to strengthen the Philippines' party system pass.
Pro-democracy coalition PARTICIPATE is pushing for the establishment of a "democracy fund" that will be subsidized by the government to aid the campaign spending of qualified political parties and candidates.
Such a proposal is contained in two House bills filed separately in the 19th Congress by Deputy Speaker Gloria Macapagal-Arroyo and constitutional amendments committee chair Rufus Rodriguez.
PARTICIPATE believes the proposed public subsidy offers an opportunity "to level the political playing field" for all parties, as funds and resources could be pooled in costly electoral campaigns.
The group added that state funding could be given through "free access to media, especially television, tax incentives, or even direct subsidies."
"Direct subsidies could be coursed through the parties or candidates, but the government should develop a system that would regulate this, preferably an itemized proposed budget per candidate, including sources of funds," the coalition's proposal reads.
Dr. Julio Teehankee, chief of party for PARTICIPATE, said this recommendation has already been a practice in some advanced democracies worldwide.
In Germany, political parties are given state funding according to their "rootedness in society," based on votes accumulated and the amount of received contributions in recent local and state elections. This system, however, favors long-established parties rather than relatively new ones.
In Japan, parties must have two members in their national legislature and receive more than 2% of total votes in elections in order to qualify for state subsidy. The Liberal Democratic Party, as the dominant party in their national legislature, received about ¥15.9 billion ($120.8 million) in funding in 2022.
"The challenge here is how can we make state subsidy work for smaller programmatic, platform-based parties rather than personality-based or even patronage-based parties," Teehankee said.
Prone to corruption?
While subsidies could help strengthen the political party system in the country, the coalition still acknowledged the possibility that only major parties with monopoly in pooling resources would benefit from the proposed fund.
"There are fears that this subsidy might be used by established political parties already. So, we really have to think hard on how to make this an opportunity to level the political playing field," Teehankee said.
Bayan Muna chairman Neri Colmenares, a former party-list lawmaker, stressed that while its party-list coalition Makabayan has no problems with strengthening political parties, it could not back the longtime proposal due to the clause on the state subsidy fund for political parties.
"That's troubling. The public would say, 'Not only are we not receiving any government aid, you are giving public funds to Lakas,'" he said, referring to one of the dominant parties in the country now headed by Arroyo.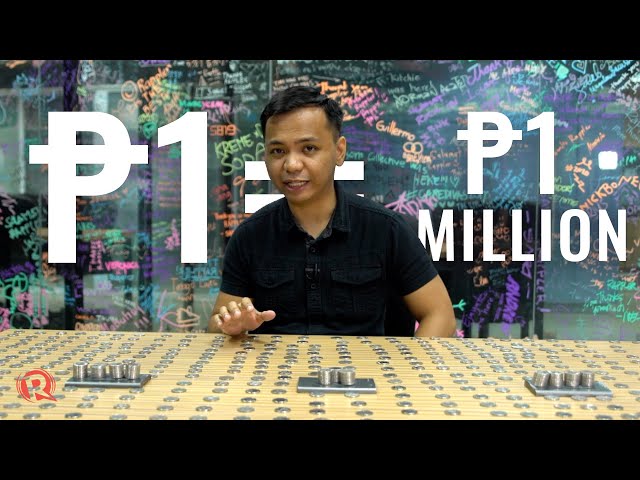 Long road
Under Arroyo and Rodriguez's versions of the bill, 65% of the state subsidy fund will be allocated to qualified parties in the House of Representatives, and 35% will be given to qualified parties in the Senate, which are both based on the number of seats obtained. The remaining 5% will be allocated to the Commission on Elections (Comelec) for monitoring and voter education.
Based on publicly available congressional records, the state subsidy provision was already included in versions of the proposed bill filed as early as 2006 in the 13th Congress.
It's a long and winding road for the Political Party Development Act, which was conceived during a multi-party summit convened by former House Speaker Jose De Venecia in 2002.
It hurdled the House in the 13th, 14th, and 15th Congress, but the Senate sat on the bill.
"Unfortunately, this measure was neglected because of the political turmoil that happened after the 2004 elections. But eventually, this has always been reintroduced in every Congress, but it has not been successfully pushed," Teehankee said.
The 2004 presidential elections was a controversial contest where Arroyo eked out a slim victory over actor-turned-candidate Fernando Poe Jr., and allegations of cheating later surfaced in the "Hello, Garci" scandal.
"We hope that this time around, since the former president herself, and deputy speaker and party leader of Lakas, Gloria Macapagal-Arroyo, is the one introducing this, then hopefully we can galvanize support around the bill," he added. – Dwight de Leon and Lance Arevada/Rappler.com