(UPDATED) Even before the government implemented these rules, at least 3 Catholic bishops already took the lead and suspended on-site Masses for Holy Week
No Masses, no Seven Last Words, no Salubong – at least in person – for the second year in a row.
All religious gatherings in Metro Manila, Bulacan, Cavite, Laguna, and Rizal will be prohibited from March 22 to April 4, a period that includes Holy Week, according to new rules approved by President Rodrigo Duterte.
The government said baptisms, weddings, and funerals will be allowed in these areas, but only with a maximum of 10 people.
Holy Week is the most sacred time in the Christian calendar, commemorating the passion, death, and resurrection of Jesus Christ.
The Philippines, a predominantly Catholic country, already canceled Holy Week activities in 2020 due to COVID-19. While on-site Holy Week services are pushing through in other countries, the Philippines is forced to ban mass gatherings again due to its poor handling of the pandemic.
Hours before the government announced these rules, however, at least 3 Catholic bishops already took the lead and suspended all on-site Masses and church activities for two weeks, including Holy Week.
Novaliches Bishop Roberto Gaa suspended all on-site religious activities in his diocese starting Monday, March 22, until Easter Sunday, April 4. Cubao Bishop Honesto Ongtioco implemented a similar suspension, adding that churches in his diocese will reopen on Easter Monday, April 5.
Ongtioco called this a "heartbreaking" decision for the common good, while Gaa hoped this "self-initiated action" can help contain the COVID-19 surge in the metro.
The Diocese of Novaliches covers parishes in northern Quezon City and northern Caloocan City, while the Diocese of Cubao covers those in southern Quezon City.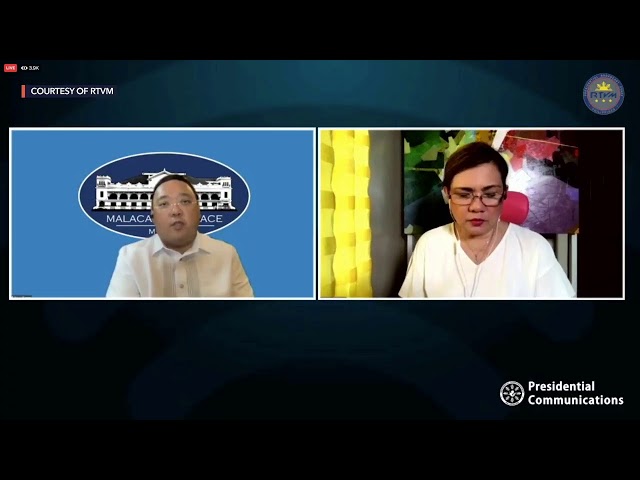 "In the light of my conversations with Mayor Joy Belmonte of Quezon City, explaining some hard data coming from OCTA, it appears that there is a strong need, even major imperative for our parish churches, to go into a lockdown," Gaa wrote in a circular sent to reporters on Sunday, March 21, but dated Saturday, March 20.
"Numbers are surging and scientific data show that unless drastic interventions are done, these numbers will not decline anytime soon," Ongtioco said in a statement released on Sunday.
Quezon City, where the dioceses are located, leads the nation in tallying the most number of new COVID-19 cases in the last 14 days, according to the Department of Health's COVID tracker. It is the largest and most populous city in the National Capital Region, epicenter of the latest surge in coronavirus infections.
"I believe that if nothing drastic is done and things are left as they are now, the worsening situation could spill further onto other places both within and beyond our Diocese," Gaa said.
Both bishops reiterated that strict health protocols will be observed once public worship resumes.
"I know how hard this decision might be for many of us Catholics as our churches are places where our people go seek and find refuge, and coming as this is at this holiest time of the year," Gaa wrote.
"Voluntarily closing our places of worship at the highest point of our liturgical year is heartbreaking. But we also open our eyes to a situation that puts many of our faithful at risk," Ongtioco said.
"Your bishop, parish priests, religious leaders, relevant ministries will exert all possible efforts to find the best and most fruitful ways for the faithful to celebrate Holy Week on safe, online platforms," he added.
Earlier, the cities of Manila and Muntinlupa already suspended all Holy Week activities. The government's coronavirus task force also limited religious gatherings in general community quarantine areas from 50% to just 30%.
Gaa urged the faithful to "stay home and simply follow these activities online." He also asked parish offices "to cut down their workforce to half" and to "restrict the movements of their church personnel to church building and grounds only."
"By this self-initiated action on our part, I am confident that we can contribute to the containment of the present COVID-19 surge and give us enough time to strategize our way forward," Gaa said.
The Diocese of Pasig, which covers the cities of Pasig, Taguig, and the municipality of Pateros, also announced it would be suspending Masses from March 22 to April 4 shortly before Roque's announcement. – Rappler.com