(UPDATED) The Comelec concedes that the Supreme Court has the power to declare an annulment of elections but cautions the justices to exercise that power 'with the greatest care'
There was no failure of elections in 2016 in the contested provinces of Lanao del Sur, Basilan, and Maguindanao, the Commission on Elections (COMELEC) told the Supreme Court.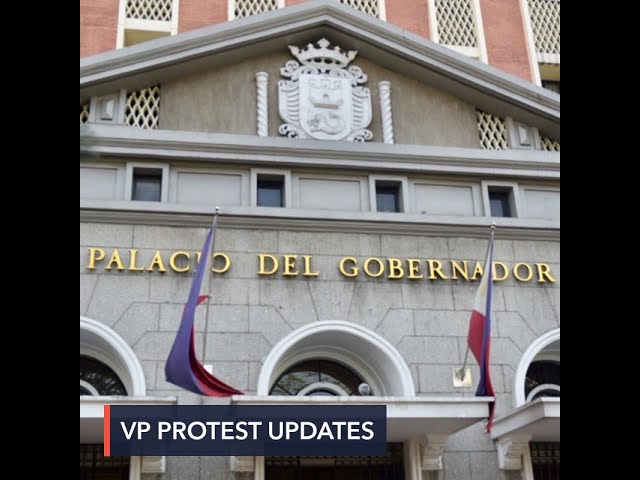 The Supreme Court, sitting as the Presidential Electoral Tribunal (PET), had requested the Comelec to report to them whether there was a failure of elections in the 3 Mindanao provinces, where Bongbong Marcos alleged massive fraud during the 2016 vice presidential race.
The request for such a report was to get an answer to Marcos' 3rd cause of action, which is to declare votes in the 3 provinces null and void. If so, Solicitor General Jose Calida said the clear winner would be from the majority of the valid votes cast. This would result in Marcos' victory, as it would wipe out Vice President Leni Robredo's national margin over him.
But Comelec said that all 8 petitions to declare failure of elections in those provinces had been dismissed by the Comelec en banc. Seven of them had been issued with certificates of finality, except for the petition in Northern Kabuntalan, Maguindanao.
"Accordingly, no special elections were held or conducted in the provinces of Basilan, Lanao del Sur, and Maguindanao in connection with the 2016 National and Local Elections (NLE)," Comelec said in its compliance to the Supreme Court. It was signed by the Comelec's Law Department Directors Maria Norina Tangaro-Casingal and John Rex Laudiangco.
Calida's compliance, which leans toward Marcos, was signed by him and 21 Assistant Solicitors General.
In alleging fraud in those 3 provinces, Marcos cited a report from Comelec's Election Records and Statistics Department (ERSD), which was also referred to by ex-Sulu vice governor Abdusakur Tan in his own electoral protest case against former ARMM governor Mujiv Hataman, questioning the results of the 2016 gubernatorial race. But that case, too, has been dismissed on December 5, 2019, because of mootness since Hataman had since been elected to the House of Representatives and the Bangsamoro act that abolished ARMM was passed into law. Comelec said the decision is "now final and executory."
"The Commission, be it with any of its Division or En Banc, did not have the opportunity to rule upon such findings or otherwise pass upon its validity, merit, and probative value," said Comelec.
Exercise power with 'greatest care'
Like Calida, the Comelec conceded that the PET has the power to declare the annulment of elections.
The annulment of elections, Comelec said, is a power different from their own power to declare failure of elections.
A fundamental difference according to Comelec is that when annulling elections, "electoral tribunals only annul the election results connected with the election contest before it." In declaring failure of elections, Comelec said their declaration would "relate to the entire election in the concerned precinct or political unit."
Comelec said that should PET exercise its power to annul an election, "the strictest standards and procedures of law must be set in place."
Comelec said there are 2 "indispensable requisites" for annulling an election:
The illegality of the ballots must affect more than 50% of the votes cast in the specific precinct or precincts sought to be annulled, or in case of the entire municipality, more than 50% of its total precincts and the votes cast therein.
It is impossible to distinguish with reasonable certainty between the lawful and unlawful ballots.
Citing the Supreme Court, Comelec also said that an additional requisite for an annulment of elections is that "there must be clear, convincing and strong evidence showing that the protestee is the one responsible for the unlawful acts complained of."
"The power to nullify an election must be exercised with the greatest care with a view not to disenfranchise the voters, and only under circumstances that clearly call for such drastic remedial measure," said Comelec.
Marcos: Caguioa, Leonen purposely set aside annulment of elections
During a virtual press conference on Monday, November 9, Marcos accused associate justices Benjamin Caguioa and Marvic Leonen of purposefully pushing aside their request to annul the elections in the Mindanao provinces. 
"Takot sila dyan so ginawa nilang 3rd cause of action (they're scared of that so they made it 3rd cause of action)…it's what we've been talking about, but Justice Caguioa and now Justice Leonen keep pushing it to the side and trying to do other things to distract, I suppose, from the issue at hand," said Marcos. 
Marcos filed on Monday a motion for inhibition against Leonen on grounds of alleged partisanship and bias, just like he tried to do with Caguioa who used to be the case lead. 
In a letter sent to Rappler on Sunday, November 8, Marcos' lawyer Vic Rodriguez said that it was not proper for this story to focus on Comelec's report on the dismissed petitions for failure of elections because  "the petitions stated in the said report involve local positions and have nothing to do with national elections." 
That they cited the Tan vs Hataman case, which involves local elections, was not important, explained Marcos and Rodriguez when asked during the press conference. 
"We are not dependent on the outcome of that local election protest. Pareho lang ang saklaw  (It just so happened we had the same coverage) in terms of the provinces involved," Marcos added. 
"Failure of elections is irrelevant," said Marcos during the virtual press conference. He added that Leonen clearly knew the difference between a failure of elections and annulment of elections. 
"I cannot tell you definitively what is their purpose (for discussing failure of elections), but I think it is to obfuscate the entire issue," said Marcos. – Rappler.com