The new Marawi villages are Barangay Boganga II and Barangay Datu Dalidigan
MISAMIS ORIENTAL, Philippines – The once-besieged city of Marawi has two new barangays after plebiscite participants overwhelmingly voted in favor of their creation.
The electoral exercise on Saturday, March 18, resulted in the formation of barangays Boganga II and Datu Datu Dalidigan, whose constituents were taken from barangays Boganga and Sagonsongan, respectively.
The plebiscite essentially ratified two city ordinances which called for the split due to overpopulation in the host barangays.
The sharp population growth was the result of the relocation of thousands of Marawi residents who lived at "ground zero" of a 2017 war.
In Sagonsongan, 473 voters backed the creation of Barangay Datu Dalidigan, while only 3 voters opposed it. Voter turnout was 99.16%.
In Boganga, 948 voters backed the creation of Barangay Boganga II, while only 2 voters opposed it. Voter turnout was 95.77%.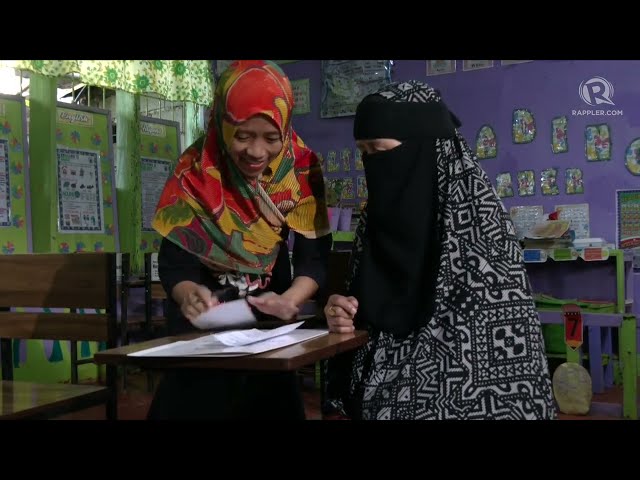 Marawi Mayor Majul Gandamra said on Friday, May 17, that creating new villages would augment services that authorities provide. "The host barangays were overwhelmed by the relocations," he said.
A few hours after the plebiscite opened, Commission on Elections Chairman George Garcia already hailed the high turnout after he was greeted by huge crowds in voting centers he visited.
"Democracy is alive here in Marawi. It's heartwarming that many residents went to polling places for a plebiscite even though it's just for the creation of new barangays," he said.
Saturday's plebiscite was the first exclusive local electoral exercise in the war-ravaged city since May 2017, when local terrorists captured Marawi. Fighting took months before the military liberated the city. – Rappler.com