Internally displaced persons from the 2017 Marawi siege moved to other barangays, resulting in an increase in population and creating the need to form new barangays
LANAO DEL SUR, Philippines – Over a thousand residents in Marawi City will head to the polls on Saturday, March 18, for a plebiscite concerning the creation of new barangays.
The plebiscite period already started on February 15 and is set to end on March 21. This means that prohibitions on bearing firearms and releasing funds for public works and social services are already in effect.
Here are the things you need to know about the electoral exercise.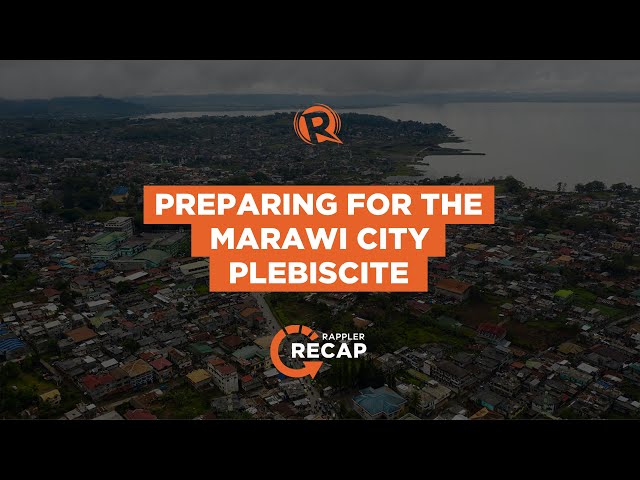 1. Two mother barangays are affected by the plebiscite.
Two mother barangays that are covered by activities and prohibitions in connection with the plebiscite:
Barangay Sagonsongan, from where the proposed new Barangay Datu Diligan would be taken
Barangay Boganga, from where the proposed new Barangay Boganga II would be taken
The plebiscite is pursuant to ordinances issued by the city government of Marawi, the capital of Lanao del Sur. The Bangsamoro government – which the province is a part of – has the power to create, divide, merge, abolish, and alter the boundaries of towns and villages under Republic Act No. 11054 or the Bangsamoro Organic Law.
Boganga has around 992 registered voters; Sagonsongan has 480.
2. Voters have eight hours to cast their ballots.
Polling precincts will be open on Saturday from 7 am to 3 pm.
Election staff will accommodate voters who are present within 30 meters in front of the polling place by 3 pm but have yet to cast their ballots.
In Filipino, voters in barangays they belong to will answer either of these two questions:
Do you agree to create Barangay Datu Dalidigan as a separate village, to be taken from Barangay Sagonsongan, Marawi City, Lanao del Sur province, in accordance with city ordinance 05-010, series of 2022?
Do you agree to create Barangay Boganga II as a separate village, to be taken from Barangay Boganga, Marawi City, Lanao del Sur province, in accordance with city ordinance 05-010, series of 2022?
Unlike national elections, the plebiscite will be fully manual, from voting to counting of ballots to the canvassing of results.
3. Ballots will be processed within the day.
According to Comelec Resolution No. 10883, the counting of votes could begin right after the closing of polls at 3 pm.
The municipal plebiscite board of canvassers shall convene not later than 5 pm to canvass the votes. A proclamation shall be made after the process is finished.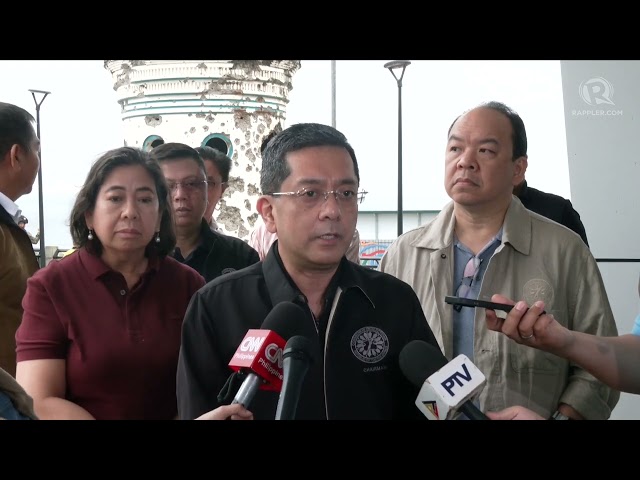 4. Top Comelec officials will personally monitor the plebiscite.
Comelec Chairman George Garcia and commissioners Socorro Inting, Aimee Ferolino, and Ernesto Maceda Jr. flew to Marawi on Thursday, March 16, to personally monitor Saturday's electoral exercise.
The plebiscite will take place just two months shy of the sixth anniversary of the Marawi siege, an armed conflict between Philippine armed forces and followers of the Islamic State.
The fighting took five months before the armed forces neutralized the Maute group, but the war left the city in ruins, displacing 400,000 people.
"This plebiscite is important. It's not only symbolic, but this is to prove that life has returned to Marawi City," Garcia told reporters on Thursday.
"We will meet with election officers in Lanao del Sur. This is very important. It means we believe the place is peaceful and there is nothing to be afraid of," he added.
Comelec spokesman Rex Laudiangco said that according to the city ordinances that triggered the plebiscite, the electoral exercise is being conducted due to the increase of inhabitants in the barangays who moved from other areas in Marawi after the 2017 crisis. – Rappler.com