This is AI generated summarization, which may have errors. For context, always refer to the full article.
The mysterious case of a missing person deprived of liberty (PDL) in the New Bilibid Prison which embarrassed some officials is now solved
MANILA, Philippines – A mysterious case of a missing person deprived of liberty (PDL) in the New Bilibid Prison (NBP) is now solved.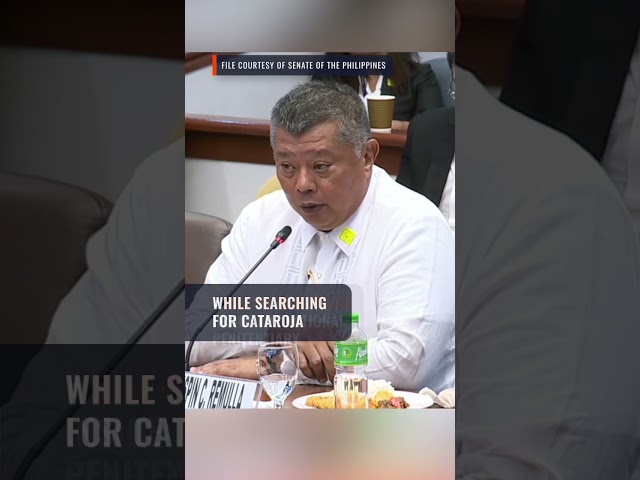 In a statement sent to reporters on Thursday night, August 17, the Bureau of Corrections (BuCor) said PDL Michael Angelo Cataroja has been recaptured in Rizal by the Angono police after he was reported missing last month, causing confusion and embarrassment in some offices.
"Bureau of Corrections Director General Gregorio Pio P. Catapang Jr. has ordered a full-blown investigation on how Cataroja, a missing person deprived of liberty who was recaptured by members of the Angono PNP [Philippine National Police], was able to escape from the New Bilibid Prison in Muntinlupa City," the statement read.
The BuCor chief said their investigation aims to determine the people responsible for the PDL's escape. A board of inquiry will also be formed for the probe, the BuCor added.
Cataroja was inside the state penitentiary for around two years, serving his sentence for violating the anti-fencing law. His disappearance caused disturbance in the justice sector, and even in the legislature.
On July 26, BuCor officials and Department of Justice (DOJ) Secretary Jesus Crispin "Boying" Remulla said a corpse was found inside the national penitentiary while searching for Cataroja, who had gone missing since July 15. A day later, Remulla said the corpse found in the Bilibid septic tank was not Cataroja.
The DOJ chief had said Cataroja's decapitated body was found near a criminal gang's area in the facility. Authorities then said they had yet to locate his head. But on August 3, Remulla retracted his statement about the discovered PDL and said he got the wrong information.
During a Senate hearing on August 8, the National Bureau of Investigation, which conducted the examination on the so-called recovered corpse, revealed that the remains were chicken bones, and not human. – Rappler.com