As COVID-19 cases continue to rise in Valencia, families of the dead have become more cooperative, and requests to hold burial masses have stopped, says a city official
Families, rich and poor, have been burying their dead in a hurry in Valencia City, without observing religious rituals.
At a new public cemetery in Valencia, families come, quickly bury their loved ones with the help of city hall, and then leave, aware of the more transmissible variants of COVID-19 that threaten to speed up the spread of infections in the city and the rest of Bukidnon.
"That's how it is," said Valencia City administrator Genaro Cadigal Jr.
This has been the case especially since officials confirmed on August 30 that the Philippine Genome Center detected two Delta variant cases, an Alpha variant and another Beta variant infection in Valencia, Bukidnon's trade and commerce hub.
Valencia saw its newly COVID-19 cases surging from 28 on Friday, September 3, to 69 on Saturday, September 4, and cumulative cases reaching 4,065 since 2020, according to data from city hall. The city also recorded 1,177 active cases and two COVID-19-related deaths on Saturday alone.
Cadigal said the families and city hall's cadaver disposal teams bury the dead in the public cemetery even in the wee hours because the rule is that people who died due to COVID-19 should be buried 12 hours after death.
He said the local government had to increase the disposal teams from two in mid-August to five, each with three members who work round the clock in morning and night shifts.
"Under the law, we are bound to bury them within 12 hours because COVID-19 is an infectious disease. It is really difficult on our part because we don't extract the bodies right away. We need to explain to the families first why the remains should be buried right away. We have to be considerate because it is not easy to lose loved ones with just a flick of the finger," he said. 
Cadigal said family members who come for the burials are required to wear personal protective equipment , and priests and ministers no longer go there for religious services or rituals, unlike before.
"It doesn't work that way anymore," Cadigal said. "Masses can no longer be held there because of the situation."
The closest to a religious ritual is when families erect crosses and place markings on their loved ones' graves, he said.
Cadigal said the city government had to open the new cemetery – first mistaken to be the site of a mass grave – ahead of schedule because the old one was already full, and in anticipation of more COVID-19-related deaths. 
More cooperative families
As the COVID-19 situation worsened in Valencia, families of the dead have become more cooperative, and requests to hold Masses before the burials have stopped, he said.
"The families were probably traumatized by the horrors they saw, and how their loved ones fought for their lives inside their houses. All they wanted was just to bury their dead to get over the trauma and pain," Cadigal said.
He said many people were dying in Valencia's homes, with entire families catching the virus because hospitals in the city and in other parts of Bukidnon were running out of space due to the increasing number of COVID-19 cases.
Cadigal said even Valencia's temporary treatment and monitoring facility has been overwhelmed. The last time he checked, the doctors and nurses in the facility were attending to 40 patients with severe conditions.
"COVID-19 does not distinguish whether you're rich or poor. Even if you have a bagful of money…even if you have the power and influence – they don't matter anymore because when the hospitals, TTMFs (temporary treatment and monitoring facilities), and isolation centers are full, a severe case at home could be fatal," he said. 
Cadigal suspected that there were more COVID-19 deaths in Valencia than the figures in official records released by health officials.
Twice, he said, Valencia saw a dozen people dying, and there were instances when city hall's public health workers were picking up more corpses from homes rather than from hospitals.
On Thursday alone, Cadigal said, he listed 211 deaths in Valencia since 2020, including those who were merely suspected of having contracted COVID-19 because they showed symptoms, and those who tested positive in the non-confirmatory rapid antigen tests.
Of the 211, only 99 were found infected with COVID-19 through confirmatory tests. 
Of those on Cadigal's list, 199 died without getting inoculated and only 12 were fully vaccinated. 
He also noted that the majority or 150 of those on his list were people in their 70s and 80s. The others were mostly in their 20s to 40s.
"The youngest was a newborn, only 23 days old. The mother was positive for the virus. There was also a three-year-old. The vaccinated were mostly seniors and one in his fifties," Cadigal said.
Cadigal criticized health authorities for being "not open to the public" when it came to COVID-19 data. 
He said the data on "probables" or those merely suspected of catching the virus should be included "kay mas daghan na ang patay nga antigen-positive kaysa RT-PCR (since more people who were positive in the rapid antigen tests died than those who got RT-PCR tests)."
At the Bukidnon Provincial Medical Center (BPMC) in Malaybalay, the provincial capital, 24 of 47 COVID-19 patients in intensive care died in August.
Dr. Vincent Raguro, Department of Health (DOH) provincial chief, said 33 of the BPMC patients were unvaccinated and 15 of them died, while three others were waiting for their second jabs at that time. Of the 12 patients who were fully vaccinated, six died. Health officials have repeatedly clarified that vaccinations do not cause deaths.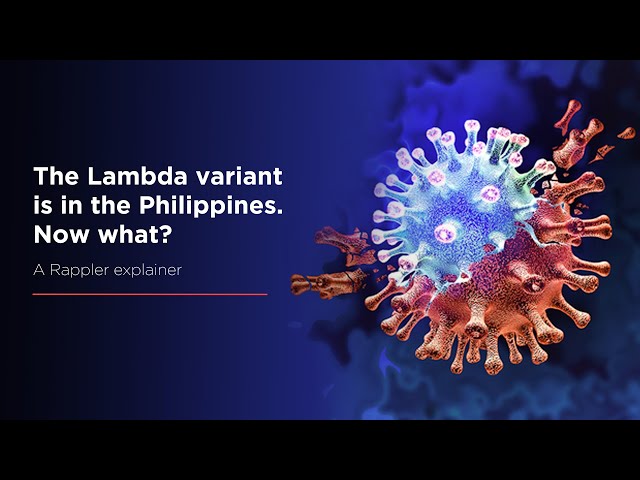 – Rappler.com
Grace Cantal-Albasin is a Mindanao-based journalist and an awardee of the Aries Rufo Journalism Fellowship.