'Hindi namin tinitipid ang mga health workers,' says Dr. Ryan Aplicador, chief of Dr. Jorge P. Royeca Memorial Hospital
The head of the city hall-run Dr. Jorge P. Royeca Memorial Hospital (DJPRMH) on Thursday, September 16, denied that the hospital made its nurses wear adult diapers to save on personal protective suits although he heard that some of them did.
"Hindi namin tinitipid ang mga health workers (We're not saving on costs at the expense of health workers). In fact, we provide them all the PPEs they need once they go inside the COVID-19 facility," said Dr. Ryan Aplicador, the hospital's chief.
Aplicador said the hospital has been allocating 1,000 PPEs for health workers each month, and these are "more than what is needed."
But he said he has heard about nurses at the DJPRMH wearing diapers not because the hospital instructed them but due to other reasons such as convenience.
Aplicador said there were instances when health workers got inside the COVID-19 facility without going to the toilet first.
"Minsan kasi sir, for example, nakalimutan mo sigurong umihi but the instruction was kung ano kelangan mong gawin, kumain, umihi o mag CR, gawin mo na. Kasi kapag andun ka na sa loob, siyempre kapag naihi that is again another istorbo, so yun ang ginagawa nila baka daw mabutan sila. It was not an instruction," said Aplicador
(There are times you forget to urinate. But the instruction was do your necessities before your shift. Because when you enter the COVID-19 zone, having to go to the toilet will be too much hassle. So that's what they do [wear adult diapers].)
He said the hospital has several teams of physicians and nurses that were all given a free hand to come up with their own "strategies" because they know the situation inside the COVID-19 facility better and wearing adult diapers could be their own way of dealing with the situation they are in.
Aplicador said there was nothing wrong with this, citing a joke among surgeons that they wished they wore diapers or had urinary catheters in a situation when a surgery lasted longer than they had expected.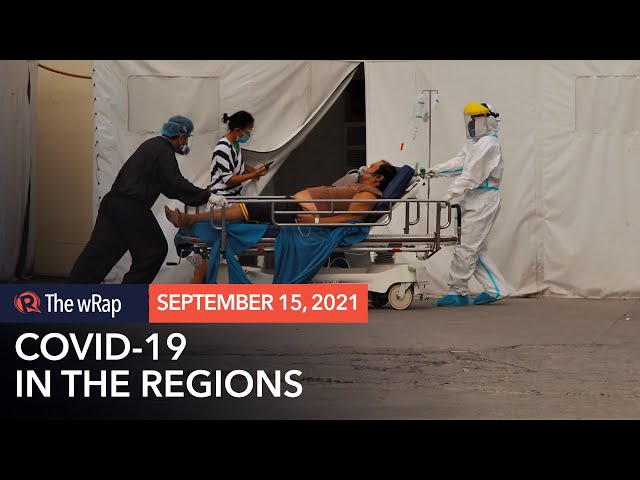 He said the DJPRMH has never run out of PPEs since the local government-owned hospital opened its COVID-19 facility in 2020.
"We made sure that we had 5,000 sets of PPE even before we started," Aplicador told Rappler.
The DJPRMH has lost nearly half of the nurses assigned to the COVID-19 facility, something Aplicador said was due to their search for greener pastures. From 48 in recent months, the number of nurses was now down to about 26.
Several nurses however told Rappler that pressures and poor working conditions, including long working hours and the adult diapers they were made to wear to cut on PPE costs, factored in to the exodus.
Aplicador denied that the nurses were made to wear PPEs for 12 hours straight, pointing out that it would be a violation of protocols.
But he said the nurses' regular shift was 12 hours, but the health workers were allowed to think of ways to manage their work time especially inside the COVID-19 facility. He said it would be unsafe for them to stay inside the COVID-19 facility for 12 hours straight.
"I make sure that these are followed without compromising safety. I also go inside the facility, and I would not put myself in danger," he said.
Aplicador said none of the nursing staff assigned in the COVID-19 facility ever caught the virus.
Dr. Butch Peñamante, president of the Philippine Medical Association (PMA) in General Santos City, said health workers wearing diapers did not come as a surprise to him, saying that "it is an accepted practice by medical workers."
He said wearing adult diapers is an option for doctors and nurses attending to patients for long periods even in other hospitals.
"Actually, in the international medical arena, it's being resorted to when one is anticipating longer hours of work. That is an accepted practice," Peñamante told General Santos-based Ratsada Balita Online.
Peñamante however said this can be avoided if a hospital has enough health workers to reduce shift hours.
The PMA has called on the city government to hire more people, saying it was clear that the number of health workers was inadequate, and they were being overwhelmed by the rising COVID-19 cases.
"The bottom line is, augment the workforce in order to reduce their working hours," Peñamante said.
Aplicador said that despite the leaner nursing staff, the DJPRMH's COVID-19 cases were still within manageable levels.
"We are trying to hire, but there are no takers. Other hospitals have similar problems," he said. – Rappler.com
Rommel Rebollido is a Mindanao-based journalist and an awardee of the Aries Rufo Journalism Fellowship