Nicanor Arriola, president of the Asian American Press Club of the US, recalls how an attacker targeted him and his wife
This story is published in partnership with SoJannelleTV, a magazine show about Filipinos in North America.
Filipino-American photojournalist Nicanor "Nikki" Arriola is used to being on the other end of the lens when covering the rise of anti-Asian attacks in his home state of California. Never did he expect to be part of the story.
That's what happened last February 1 when Arriola and his wife, Julienne, were attacked outside of the State Capitol in Sacramento. Arriola, who is president of the Asian American Press Club of the US, had no reason to feel threatened as he walked past police and was wearing his press badge while taking photos on a sunny, mid-afternoon day.
As he boldly recalled the story to Filipino-American media pioneer Jannelle So Perkins, he said that feeling of security quickly left him once he felt someone tugging at his camera. Arriola resisted and was knocked to the ground. His wife tried to restrain the much larger man who was attacking her husband, and was also thrown to the floor.
The attacker kicked Arriola multiple times when he was on the floor, leading to six broken ribs and multiple abrasions all over his body. Arriola and his wife, who suffered minor injuries, were hospitalized for several days at University of California Davis Medical Center.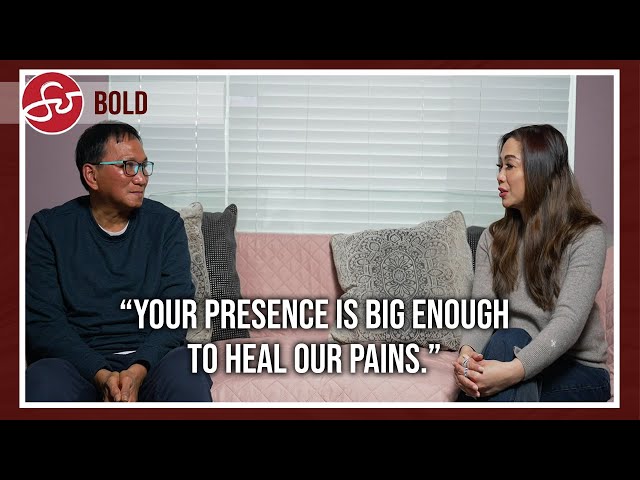 Through it all, he refused to give up his camera, not because of how expensive the equipment was, but because of the footage he had collected as part of his journalism work. But even as the assailant got hold of Arriola's camera, in the end, he just threw it back on the ground.
"I'm trying to recover, slowly. I'm still in pain. But I feel a little better now," said Arriola in an interview for So Jannelle TV, which airs US-wide on cable channels The Filipino Channel (TFC) and ANC, as well as on local Southern CA digital channel KNET 25.1 and social media platforms. "It's difficult trying to go to bed since I broke six ribs. It's hard to go up. When I go to the bathroom at night it takes time figuring out how I can go back to bed."
In the aftermath, Arriola was left to wonder why he was the target of the broad daylight attack when there were many other cameras that were of greater value in the area. Robbery would have been the motive that made the most sense, but that seemed less likely after the attacker threw the camera and then sped off in a getaway car. The driver reversed so fast that he almost ran over Julienne's feet.
What sticks with Arriola is the rage in his attacker's face. Even if the attacker did not say anything that could be construed as a racial slur, which is a qualifier to upgrade a crime to a hate crime, his behavior makes Arriola feel there was another motive.
"I really feel it's Asian hate because they picked us out of the many tourists in there and we're the only Asians there," he said.
The progress in the case has been slow. Arriola said there were other witnesses who captured video and photos of the attack, which helped identify the attacker, who was arrested after more than a month at large. The getaway driver has not yet been apprehended.
While the case progresses through the legal system, Arriola is left to wait for the time when he can return to life as usual. He has not yet returned to work, as doctors advised that suffering another injury could lead to a longer recovery time. Arriola said his advanced age means his injuries have healed slower than they would have in the past.
"My primary doctor even said that's fatal if a bone has entered your heart or lungs. You could have died right there and then. I'm still lucky," Arriola said.
Arriola has gone from chronicler of attacks against Asians to a survivor, something his friends joke to him about. He said he is willing to share his experiences if it helps prevent attacks like the one he and his wife survived. Among the advice he has for others is to always be aware of their surroundings, and to educate others about the threat of anti-Asian hate crimes.
In closing, Arriola said he has been comforted by the outpouring of support from his community, which has rushed to his side to lift him up in his time of need.
"Your presence is big enough to heal our pain," Arriola said to those who have visited him and his wife. "The physical pain will heal but the trauma from the experience…that's a difficult one." – Jannelle So Productions | Rappler.com
Rappler is partnering with Jannelle So Productions (JSP), founded by Filipino-American pioneer and Los Angeles-based journalist Jannelle So, to publish video and written stories from SoJannelleTV about the journeys, successes, and challenges of Filipinos living in America.
Check out So Jannelle TV daily for stories that make you pause, reflect, and appreciate who we are and what we are as a people.
Sundays, 4:30 pm PT / 7:30 pm ET on The Filipino Channel (TFC)
Mondays, 6 pm on KNET Channel 25.1 Southern California
Replay on Saturdays, 7:30 pm PT / 10:30 pm ET on ANC North America
Any time on YouTube.com/SoJannelleTV