The House also approved on 2nd reading a bill seeking the creation of a virology institute in the Philippines
The House of Representatives approved on 2nd reading on Wednesday, June 2, a bill that seeks to create the Philippine Center for Disease Control and Prevention (CDC).
Voting via viva voce, House Bill No. 9560 was approved at the House plenary floor without any objections or amendments.
If realized, the bill would create the CDC, which would be a new agency under the DOH. It is envisioned to absorb the Epidemiology Bureau, the Research Institute for Tropical Medicine, and some components of the International Health Surveillance Division.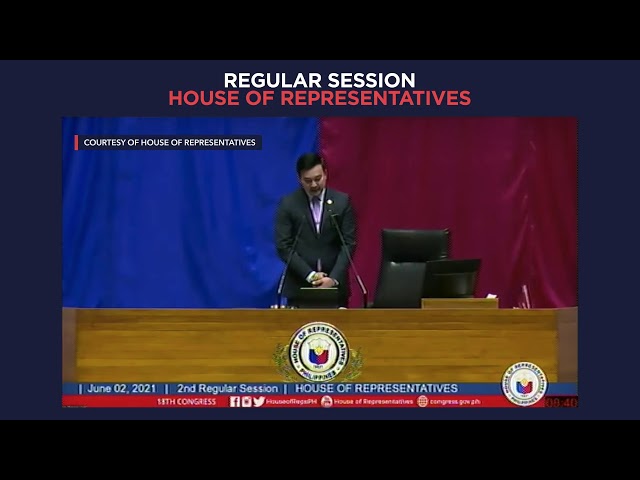 Under the bill, the CDC would "be responsible for controlling the introduction and spread of infectious diseases, and shall provide consultation and assistance to other nations and international agencies to assist in improving their disease prevention and control."
The bill also proposes a comprehensive health emergency management framework that includes provisions for vaccination and treatment, isolation and quarantine, and disease surveillance.
The bill also specifies guidelines for declaring public health emergencies.
"The imagination and transformation of our health system and pandemic response – these are the two things that we seek to accomplish in enacting this important health measure, which time has come," said Quezon 4th District Representative Angelina "Helen" Tan in her sponsorship speech.
The House also approved on 2nd reading on Wednesday House Bill No. 9559, or the Virology Institute of the Philippines (VIP) Act, which seeks to further bolster the country's preparations for future health crises. – Rappler.com