The COVID-19 vaccine manufactured by Sinovac, a Chinese pharmaceutical company, is among the first expected to arrive in the Philippines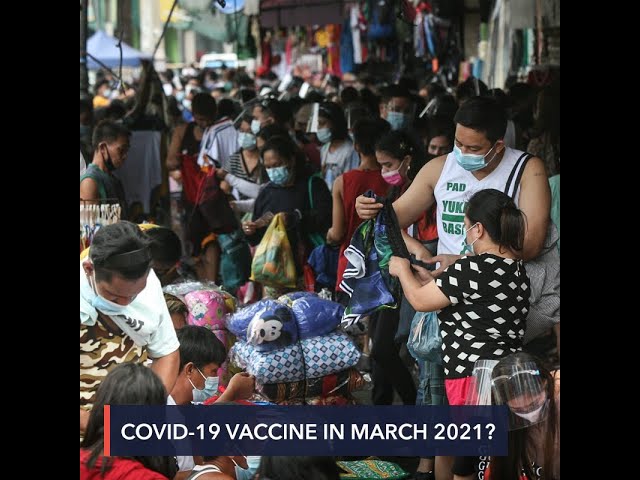 Philippine vaccine czar and National Task Force chief implementer Carlito Galvez Jr said on Monday, December 14, that pandemic officials have asked Chinese pharmaceutical company Sinovac to deliver supplies of its COVID-19 vaccine to the country by March 2021.
The targeted date of arrival, if met, will make the vaccine among the first to arrive in the Philippines, where President Rodrigo Duterte has touted a vaccine as the "only solution" to the pandemic.
"They (Sinovac) said they are very confident that they will have the sources in April but we are negotiating that March will be our target," Galvez said during a press briefing in Malacañang on Monday.
Sinovac is currently among 4 vaccine candidates that are in advanced stages of negotiations with the Philippines. The company is also applying for Phase 3 clinical trials in the country, eyed to start some time in January 2021.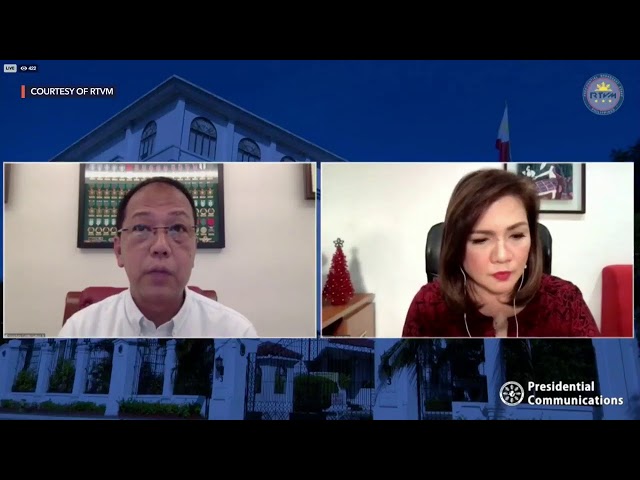 Galvez said the Philippines told Sinovac officials it would need 25 million doses for next year, and that "substantial meetings" were being held with its representatives to finalize a deal.
Galvez said negotiations were also being facilitated by Chinese Ambassador to the Philippines Huang Xilian, who emphasized to Chinese vaccine manufacturers that the country was "in dire need of vaccines during the first quarter" of 2021.
Apart from Sinovac, the government was also in talks with Sinopharm and CanSino Bilogics for its COVID-19 vaccine.
Prioritizing the Philippines
During the briefing, Philippine Ambassador to China Jose Santiago Santa Romana said China's offer to prioritize the Philippines in its distribution of a vaccine "still stands," and has been reiterated by President Xi Jinping, Foreign Minister Wang Yi, and other Chinese officials in recent meetings.
Regarding talks with Sinovac, Santa Romana said the company sought details on the Philippines' process for procuring doses as well as its specific needs. Sinovac officials said the company was aiming to ramp up production to 500 million doses within the next 12 months.
"They are ready to supply but what is important is there are continuing talks…and so we hope the talks can advanced so the procurement and deployment can happen," Santa Romana said.
Santa Romana noted while initial talks were talking place, there was a need to finalize a deal as the Philippines was not the only priority country of China. 
"Other ASEAN countries are involved and there other countries in the Middle East, Africa, Latin America," he said.
Meanwhile, Presidential Spokesperson Harry Roque downplayed concerns China would use its vaccines to put pressure on the Philippines on issues like the South China Sea. Roque said the possibility of such happening "is almost nil."
Santa Romana acknowledged that while China may be offering access to a vaccine as part of its campaign to improve Beijing's standing in the world, making it a condition in geopolitics has not come up in discussions.
"I think the Chinese are very clear that when it comes to the Philippines, we put it on separate tracks. Where we have differences, we discuss it but if you're going to use to press on the other, that is certainly not going to work under this administration," he said.
Timeline
While officials want China's vaccine to arrive in the Philippines by March, 2021, Galvez reiterated that the bulk of doses may come early 3rd quarter of next year and that the worst case scenario would be that adequate supply would arrive in early 2022.
The Philippines is currently eyeing at least 17 candidate vaccines for either purchase or use in Phase 3 trials. – Rappler.com