The national government selects nine hospitals to lead the pilot rollout of pediatric COVID-19 inoculations in the Philippines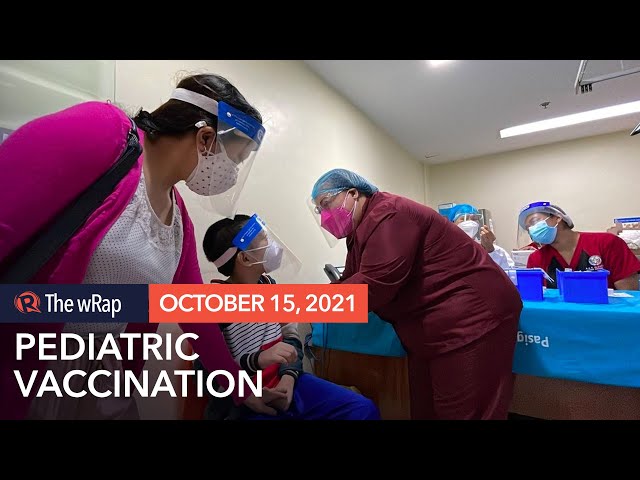 Select hospitals in the Philippines kicked off on Friday, October 15, the coronavirus inoculation of minors aged 12 to 17 with underlying medical conditions.
Videos and photos sent by the Pasig Public Information Office (PIO) showed parents accompanying their children in the vaccination line in the Pasig City General Hospital as early as 9 in the morning on Friday.
Sixty minors were scheduled to receive the life-saving jab on Friday. The master list came from the Pasig City Children's Hospital, the PIO said.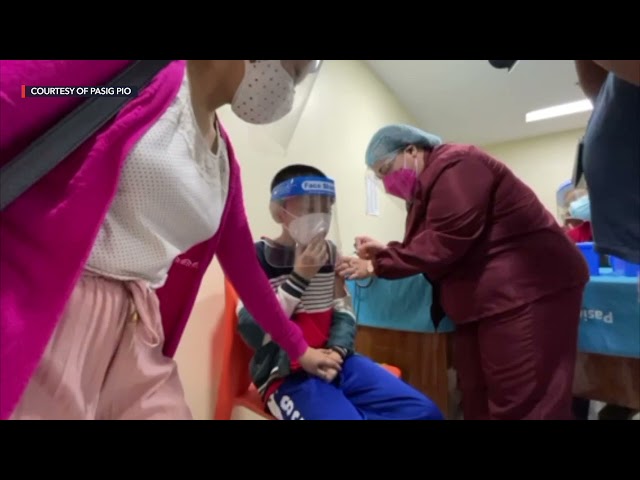 Fe Del Mundo Medical Center also held a symbolic launch of COVID-19 pediatric A3 vaccinations on Friday morning.
Other hospitals selected by the national government to lead the pilot rollout are:
Philippine Children's Medical Center
National Children's Hospital
Philippine Heart Center
Philippine General Hospital
Cardinal Santos Medical Center
Makati Medical Center
St. Luke's Medical Center
Philippine drug regulators granted emergency use authorization to vaccines made by Pfizer and Moderna for minors as young as 12 years old in June and September.
Due to limited jab supply in the country, only less than a dozen hospitals were chosen for the pilot run, but the vaccination rollout would be expanded after 30 days to include other areas in the country, vaccine czar Carlito Galvez Jr. had said. – Rappler.com