Debold Sinas is currently in good condition, according to police spokesperson Ildebrandi Usana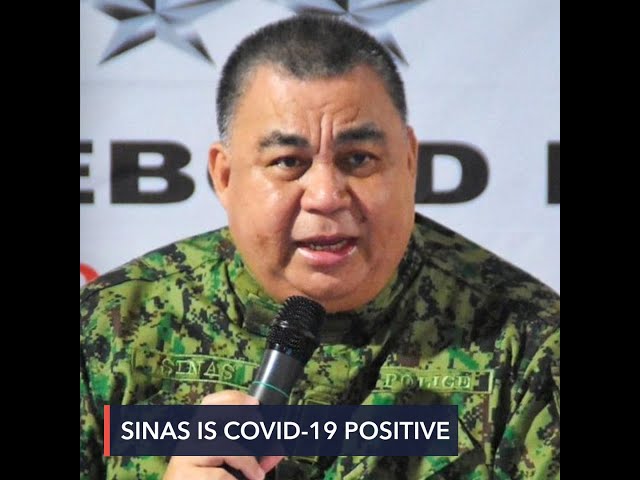 Philippine National Police (PNP) chief General Debold Sinas tested positive for COVID-19, police spokesperson Brigadier General Ildebrandi Usana confirmed on Thursday, March 11.
Usana confirmed in a Viber message with reporters that Sinas caught the virus but is currently in good condition.
In a phone interview with Rappler, Lieutenant General Guillermo Eleazar, the second highest ranking police official, said that the top command will be "assessed" before being asked to go on quarantine.
He explained that different generals had different levels of exposure to Sinas. Depending on who will go on self-isolation, the PNP will find its officer-in-charge.
This is the first time that Sinas tested positive for COVID-19, almost a year after he was lambasted for holding a "mañanita" on his birthday in May 2020 amid strict lockdown measures. – Rappler.com