This is AI generated summarization, which may have errors. For context, always refer to the full article.
DILG Secretary Benhur Abalos is asking PNP officials accused of covering up the arrest of anti-drug intel officer Rodolfo Mayo Jr. to go on leave or face suspension
MANILA, Philippines – At least two police generals and eight other officers have been suspended for their possible part in the alleged "massive attempt" to cover up the arrest of the cop allegedly involved in a P6.7 billion shabu bust.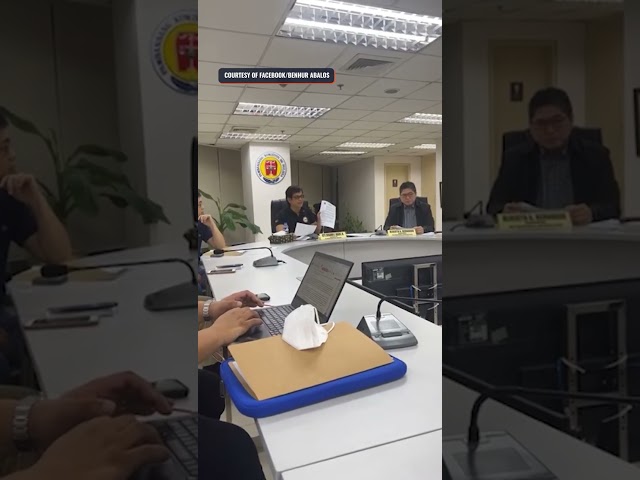 "The Fact-Finding Board has taken testimonies of several personalities and based on this and other pieces of evidence, including tapes, under the possession of the Board, it shows that there is indeed a massive attempt to cover up the arrest of Master Sergeant [Rodolfo] Mayo Jr.," Department of the Interior and Local Government (DILG) Secretary Benhur Abalos said in a press conference on Monday evening, April 10.
The shabu (methamphetamine) bust happened last October 2022, when the PNP seized in Tondo Manila a total of 990 kilograms of the illegal substance, valued at P6.7 billion.
Mayo, was an intelligence officer of the PNP's Drug Enforcement Group (PDEG). He was arrested and dismissed from service following the operation.

The suspect now faces administrative cases and criminal cases for illegal drugs following his arrest.
Abalos, who is also the chairperson of the National Police Commission (Napolcom), said the police officials allegedly involved in the cover-up must go on leaves or face suspensions pending an investigation.
During the press conference, Abalos said the following police officers were involved in the alleged cover-up of the arrest – some of those mentioned were part of the team which arrested Mayo.
They are:
Lieutenant General Benjamin Santos Jr. – Deputy Chief, PNP for Operations
Brigadier General Narciso Domingo – Director ng PNP Drug Enforcement Group (PDEG)
Colonel Julian Olonan – PDEG Special Operations Unit (SOU) 4A chief
Captain Jonathan S Sosongco – PDEG SOU 4A
Lieutenant Colonel Arnulfo G Ibañez – OIC, PDEG SOU National Capital Region
Major Michael Angelo Salmingo – PDEG SOU NCR
Lieutenant Colonel Glenn C Gonzales – Quezon City Police District
Lieutenant Ashrap Amerol – PDEG Intel and Foreign Liaison Intel officer
Lieutenant Colonel Harry Lorenzo III – Moriones Station Commander, Manila Police Office
Captain Randolph Piñon – intelligence section chief, PDEG SOU 4A
CCTV footage showed Mayo being arrested, and then later released.
Master Sergeant Lorenzo Catarata and Master Sergeant Jerrywin Rebosora were also mentioned in a separate incident.
Napolcom said Catarata and Robsora allegedly took 42 kilograms of shabu out of the 990 kilograms seized by the PNP as a "reward" for the informants. Those two officers eventually returned the missing shabu to the PNP and are also now under investigation.
According to the PNP's own probe, the October drug bust yielded evidence pointing to one of Mayo's involvement including IDs, belongings, and "incriminating documents," found at a Tondo lending company office. The office was later found to be a front for the drug operation.
The massive drug bust, and the alleged attempt to cover-up their own involvement – showed how it was likely the the illegal drug trade may have even infiltrated the PNP's most specialized units, whose very task was to rid the country of illegal drugs.

The drug war was a cornerstone campaign of former president Rodrigo Duterte.
In January, over 500 PNP officers submitted courtesy resignations upon the instructions of Abalos. The interior secretary promised to focus on cleaning up the ranks of the police force, especially those who may be involved in the illegal drug trade, to continue – and improve – the anti-drug campaign under President Ferdinand Marcos Jr.'s administration. – Rappler.com