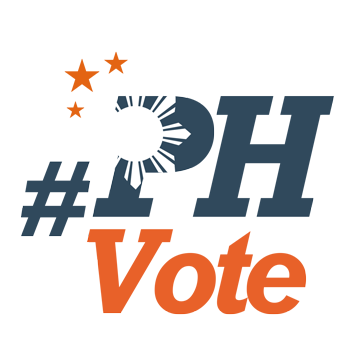 2
Cayetano, Marcos clash in debate
MANILA, Philippines – Shots were fired on Sunday, April 10, as senators Alan Peter Cayetano and Ferdinand "Bongbong" Marcos Jr faced off in the vice presidential debate at the University of Santo Tomas.
Their supporters were just as fired up, as they defended their bets from attacks of rival candidates.
Jee Geronimo reports. – Rappler.com

As heated as the exchange of their candidates onstage, supporters of 6 vice presidential bets battle it out from their benches during Sunday's debate, drowning out each other's cheers and boos.
Setting the tone of Sunday's debate, hecklers from a group of protesters disrupt the opening statement of Senator Bongbong Marcos.
His supporters are quick to react, chanting his initials to cheer on their bet.
They again defend Marcos after Alan Cayetano hit the senator over corruption issues...
ALAN PETER CAYETANO, VICE PRESIDENTIAL CANDIDATE: Wait for him to become vice president.
...and dynasties in the Philippines
ALAN PETER CAYETANO, VICE PRESIDENTIAL CANDIDATE: Even my time you will steal?
Hosts of the debate liken the exchange to a boxing fight between Marcos and Cayetano.
But vice presidential bets Sonny Trillanes and Leni Robredo also join in calling out Marcos for his family's alleged hidden wealth.
Retired Colonel Rodrigo Bonifacio says Marcos held his own despite the attacks of other candidates.
COLONEL RODRIGO BONIFACIO, FOUNDING CHAIRMAN, PEOPLE'S VOLUNTEER AGAINST ILLEGAL DRUGS: Senator Bongbong Marcos remains steadfast, consistent and relevant. All the issues being thrown at him, especially on matters that pertain to martial law, he was able to answer. He is not his past. This is him now. He is our future.
One volunteer from the Cayetano camp says the debate shows democracy is working.
RAMON CUALOPING, VOLUNTEER, TEAM DUTERTE-CAYETANO: It's very vibrant. I've attended the last presidential debate in Cebu, I think it was more subdued. I think this one, it was lively, it shows that democracy is working. Ideally it should just be cheering, but heckling is part and parcel of the game. I mean it's politics, they're running, there's really heckling involved.
This is the only vice presidential debate organized by the Commission on Elections.
The next stage for the 6 candidates will be on election day.
As they battle it out for the second highest position in the country, will their performance today bring in the votes they need to get to the top?
Jee Geronimo, Rappler, Manila.
Who won in the 2016 Philippine elections?
Check out the 2016 official election results through the link below:
Check out the 2016 unofficial election results for the national and local races through the links below
For live updates on the aftermath of the May 9 elections, check out our extensive
2016 Philippine elections
coverage!