(1st UPDATE) The National Union of People's Lawyers says this proves that the red-tagging of Lumad schools is 'baseless and unfounded'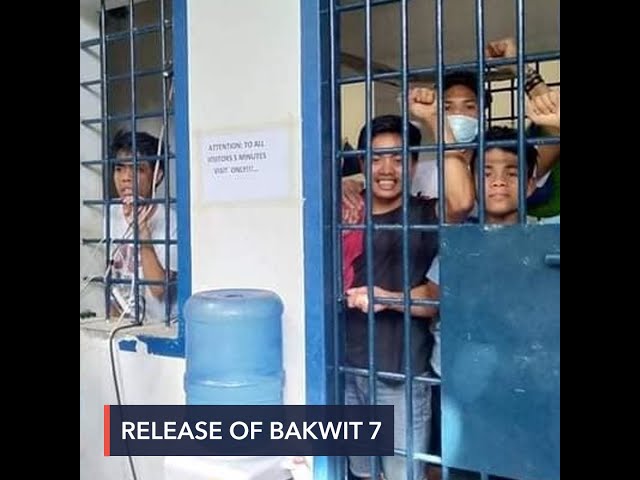 The Davao del Norte provincial prosecutor cleared 7 individuals arrested and sued for serious illegal detention in the raid of a Lumad school in Cebu City in February.
The respondents include:
Chad Booc
Roshelle Mae C. Porcadilla
Benito Bay-ao
Segundo Milong
Jomar Benag
Esmelito Oribawan
Moddie Mansimuy-at
Police Brigadier General Ronnie Montejo, Central Visayas Police chief, said they have already confirmed the release order. The seven have since been released.
"Upon verification sir, the identity of Atty. Norman Solis, provincial prosecutor, Davao del Norte, and authenticity of the resolution are verified to be correct/truthful; that subject persons have no pending/standing warrant of arrest with CIRAS (R7); and that, medical examination has been conducted to subject persons by PMAJ MELCHOR N QUISTO, MD, RMDU7, who issued a certification that they are in good physical condition. Hence, we release subject persons from RPDEU7 detention facility," he told Rappler in a text message.
The seven adults had been detained since February 17, since serious illegal detention is a non-bailable offense.

According to the prosecutor's resolution, the cases were dismissed for "insufficiency of evidence, lack of probable cause, and being outside the territorial jurisdiction of this office."
The prosecutor ordered the Central Visayas police to immediately release the detained teachers, datus (community elders) and Lumad students, collectively known as the "Bakwit 7."

"The dismissal of the complaints against the Bakwit School 7 validates our firm assertion that the persistent red-tagging of Lumad schools by the state forces is baseless and unfounded," said the National Union of People's Lawyers – Cebu Chapter, who represented the "Bakwit 7," in a statement.

"The indigenous peoples and their leaders have been victims of state terrorism because of their long history of struggle against the exploitation of their ancestral lands," the human rights lawyers group added.
In February 15, Cebu police and social workers conducted an unprecedented raid on the University of San Carlos – Talamban campus retreat house where Lumad students, datus, and volunteer teachers were taking refuge. (READ: Police arrest students, teachers in Cebu City Lumad school)
Police said they had a "rescue operation" to save children from being trained as "child warriors" on the campus of Cebu's oldest Catholic university.

The university, who allowed the students to stay on campus, denied the Lumads were being trained as rebels.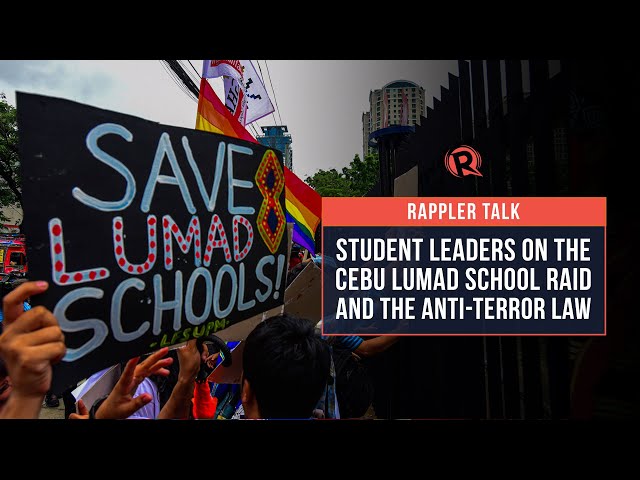 Human rights groups previously called the attention of the police for allegedly refusing to allow Oribawan medical attention after he reported feeling ill.

Among those arrested was Chad Booc, a volunteer teacher at the Lumad school. He is a petitioner in the 37 cases filed against the anti-terror law currently being heard in the Supreme Court. – Rappler.com