What does the public need to know about the controversial measure?
MANILA, Philippines – The Senate on Wednesday, May 31, swiftly passed the controversial bill creating the Maharlika Investment Fund (MIF) after President Ferdinand Marcos Jr. certified it as urgent.
The proposed MIF is a sovereign wealth fund that will be used by the government to invest in key sectors like domestic and foreign corporate bonds, commercial real estate, and infrastructure projects – to help fund the country's priority programs.
The proposed Maharlika fund has sparked public outcry from pensioners, and faced a legal challenge before the Supreme Court. Critics questioned the timing of the bill as there are more pressing issues the government needs to focus on like addressing high inflation.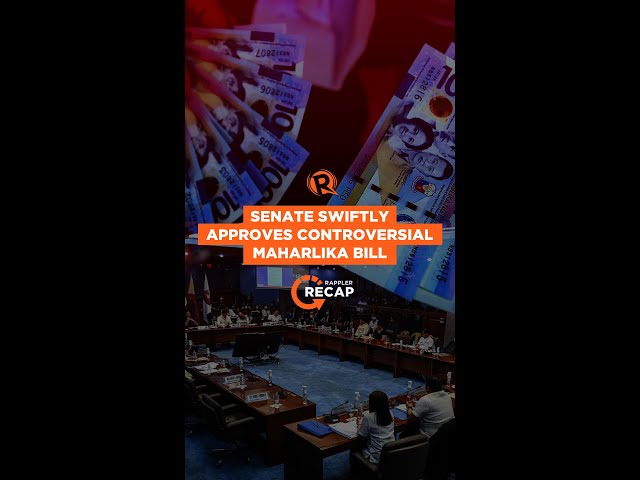 What exactly is Maharlika bill and what does the public need to know about the controversial measure? Rappler's Bonz Magsambol and Lance Yu break down the issues hounding the Maharlika bill. – Rappler.com