(2nd UPDATE) Bill author Stella Quimbo says the proposed Maharlika Wealth Fund will 'utilize profits of the Bangko Sentral ng Pilipinas' instead
MANILA, Philippines – The controversial bill seeking to establish a sovereign wealth fund will no longer source funding from the Social Security System (SSS) and the Government Service Insurance System (GSIS), amid backlash from various groups who oppose the idea of the government investing pension funds.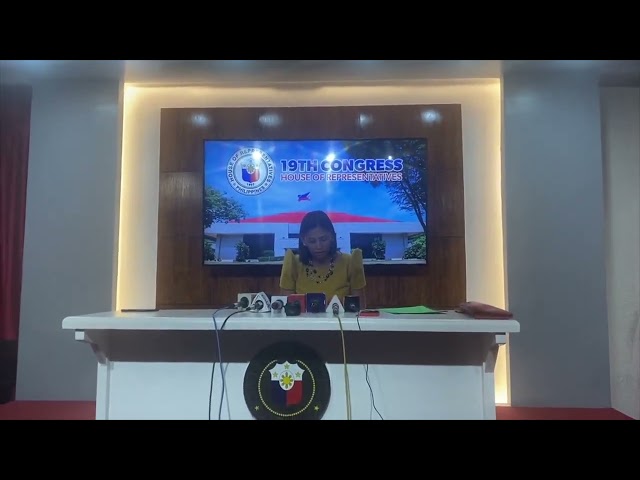 In a press conference, House appropriations vice chairperson Marikina City 2nd District Representative Stella Quimbo, one of the bill's authors, said the Maharlika Wealth Fund will "utilize profits of the Bangko Sentral ng Pilipinas" instead.
The decision came after Speaker Martin Romualdez and other House leaders met with economic managers to reevaluate the proposal.
"It is good that we conducted public consultations on the proposal. Concerns of the public, especially of Filipino workers who submit their GSIS and SSS contributions monthly, were validated," Quimbo said on Wednesday, December 7.
"The discussions on the amendments shall be taken upon by the committee on appropriations on Friday upon the instruction of Speaker Martin Romualdez," she added.
No figure yet
Under the older proposal, P125 billion of the P275-billion seed capital would come from the GSIS, P50 billion from SSS, P50 billion from Landbank of the Philippines, P25 billion from the Development Bank of the Philippines, and P25 billion from the annual budget.
The removal of the GSIS and SSS as funding sources will leave a P175-billion void.
Quimbo said she would not preempt the BSP on the capital it would commit, but "it's sufficiently large to start an investment fund of this nature."
BSP Governor Felipe Medalla, who previously raised concerns about how the MWF would reduce the central bank's reserves, was present during Wednesday morning's meeting.
Change of heart
Critics of the measure insist that pension funds are private funds and should not be used by the government in its investments.
Quimbo, when asked whether the decision made by House leaders was a concession to that argument, said it was not the main motivation to amend the bill.
"It's really just to allay the fears of our contributors," she said. "There are concerns on the nature of investment that SSS and GSIS will make so we decided not to compel SSS and GSIS to contribute initially."
Former Supreme Court associate justice Antonio Carpio, who argued that SSS and GSIS funds couldn't be used for non-members of the systems, welcomed the development.
"That's a good solution. BSP can sell its gold in excess of 10% of total reserves. That would be acceptable, and the price of gold is very high now, generating windfall profits," he said.
But Carpio also insisted that it was still premature to "create a separate entity for a sovereign wealth fund."
"The sovereign wealth fund must be lodged in the BSP as a special account so as not to diminish the total reserves of the BSP," he added. "Let the windfall profits from BSP's gold trading operations form the seed capital for a sovereign wealth fund, which, at the proper time in the future, can be spun into a separate wealth fund entity." – Rappler.com